This content contains affiliate links. When you buy through these links, we may earn an affiliate commission.
Finding Christmas-themed romance books is easy as pie. Halloween romances, not so much. And yet, there are so many possibilities: mistaken identities at a costume party; the attractive "spirit investigator" who de-ghosts a house; cops teaming up to defeat a serial killer in a pumpkin mask; an allergic reaction to candy corn that requires the lifesaving skills of a sexy doc …
If you fancy curling up with a romance while you sip your pumpkin spiced latte, check these out: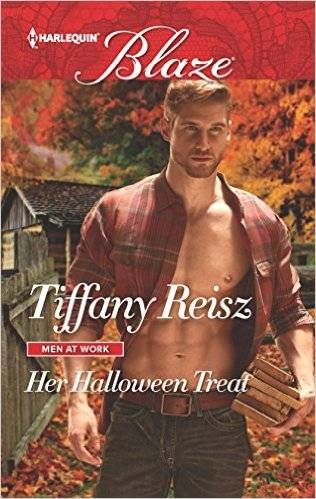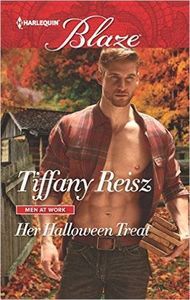 Her Halloween Treat, Tiffany Reisz
After a bad breakup, Joey retreats to her family's remote cabin in Oregon, which unexpectedly comes with its own hot handyman, perfect for a rebound fling. But what if he wants more? Is she ready for a relationship? Definitely a sweeter, more traditional outing for the Original Sinners author, but scorching hot in the bedroom (or truck, or…).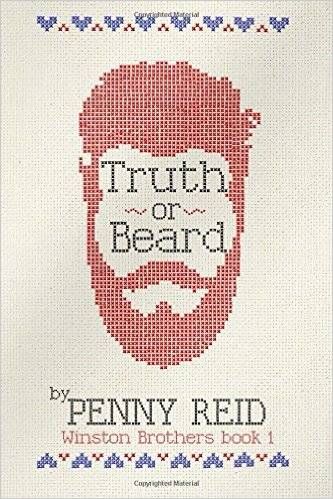 Truth or Beard, Penny Reid
First in a series about six bearded brothers in Green Valley, Tennessee, this one has mistaken identities, a Sexy Gandalf and a math nerd LOTR-loving protagonist who rails against sexist Halloween costumes. Jessica thinks she wants to charming extrovert, but it's his quiet, brooding twin who has his eye on her. Small town romance with some suspense, too, courtesy of a local biker gang.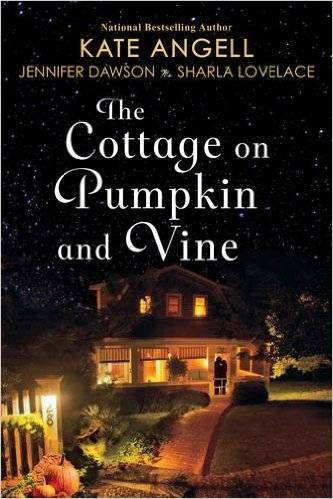 The Cottage on Pumpkin and Vine, Kate Angell, Jennifer Dawson and Sharla Lovelace
Three stories set in a cozy B&B in Maine at Halloween: opposites attract, friends to lovers, and second chance romance. With a fortune teller and some magical elements, the annual Halloween party brings together three couples in lighthearted, sweet tales.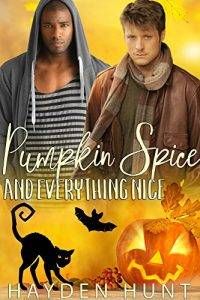 Pumpkin Spice and Everything Nice, Hayden Hunt
A costume shop owner trying to overcome a family tragedy, and a carefree proprietor of a family farm meet at the pumpkin patch and share an instant connection. Peter, an adoptee, struggles with his identity, while Luke is caring for his nephew and dealing with a traumatic situation with his hospitalized sister.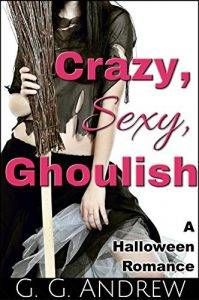 Crazy, Sexy, Ghoulish: A Halloween Romance, G.G. Andrew
In this short New Adult novella, a former mean girl strikes up a flirtation with the boy she used to bully in high school. He doesn't recognize hr because she's in costume, working at a Halloween haunted house. Sweet tale of redemption and recognition, with an HEA, but this is the first in a trilogy following the same characters.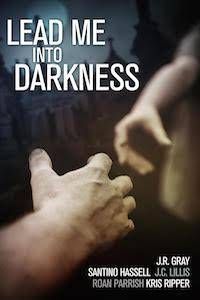 Lead Me Into Darkness, by Santino Hassell, J.R. Gray, Kris Ripper, J.C. Lillis, Roan Parrish
Vampires, ghosts, secret agents, and other creatures of the night populate these five free queer contemporary stories set in and among graveyards and haunts from small towns to big cities. Pairings and orientations include m/m, f/f and poly relationships. Suitably spooky and dark.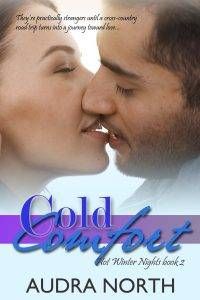 Cold Comfort, Audra North
Ok, I'm cheating a bit with this Thanksgiving themed romance, but hey, it's only a few weeks out from Halloween. Josh Neubaum has to drive his boss's daughter, Monica Patel, from Silicon Valley to Connecticut, where he will visit family and she will take up an academic post at Yale. They dislike each other at first — he's a workaholic, and she's snobbish and resentful of his close relationship with her distant, withholding father. But as they spend more time together, they unpeel the layers and fall in love.