This content contains affiliate links. When you buy through these links, we may earn an affiliate commission.
I recently got engaged and was not shocked to quickly discover that my interest in wedding planning is extremely limited. I am essentially concerned with three things:
Ensuring the cake game is on point (I got no time for wedding donuts/cupcakes/pies etc.)
Planning the world's greatest honeymoon
Doing everything I can to avoid being a sweaty bride
As to the honeymoon planning, we decided to take a few weeks and drive around the country and of course my first thought was LET'S GO TO A BUNCH OF BOOKISH PLACES AND IT WILL BE SO ROMANTIC OH MY GOD CAN WE CAN WE and he was like, "We can go wherever you want, I'm not the boss," and I was like I'M THE BOSS! I LOVE BEING THE BOSS! But it turned out that he meant neither of us were the boss and we are instead a team. Neat?
I assumed the best bookish spots in the U.S. would be all romantic and sweet. Wow, yeah—no. Don't get me wrong, there are some sweet spots, and we'll be headin' to a lot of them, but then there are some that are, well, less than romantic. I secretly want to go to each and every one of them and have the world's creepiest/weirdest honeymoon, but in real life I'm sure we'll spend plenty of time on shitty cruises getting lots of romantic pictures taken with life preservers.
A whole bunch of Shirley Jackson-related spots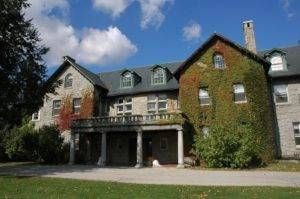 Horror author Shirley Jackson was originally from California but she moved to Vermont in 1940. Just in her early 20s when they moved, she lived there rest of her life. Her most well-known work The Haunting of Hill House was based off a building called Jennings Hall on the campus of Bennington College. Still used by the music department to this day, the building is easy enough to find once you're on campus.
If you're a Shirley Jackson superfan (or you just preferred The Lottery over The Haunting of Hill House) then you may want to head to the Vermont square that she supposedly based her short story The Lottery on. Walk a few blocks down and you can see the house she was living in when she wrote it. This home is privately owned, not open to the public, and has no type of plaque or anything to demonstrate what it is. In the interest of not outing the owners, I'll leave it at that, though real creepers will find it easily enough.
The Pizza Museum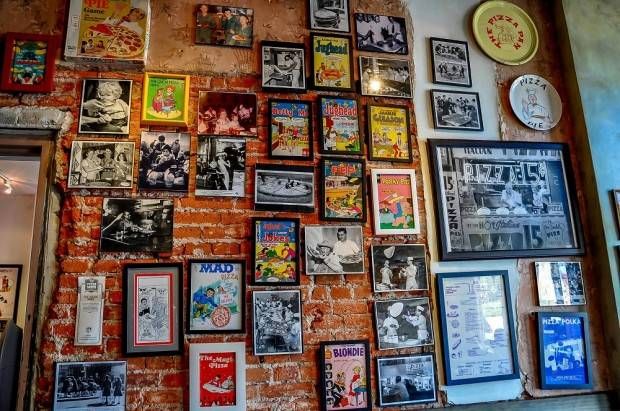 Yes, there is an actual pizza museum—of course there is an actual pizza museum, why didn't I know that? Take a trip out to Pizza Brain in Philadelphia and you can check out songs about pizza, collectible pizza paraphernalia, pizza comics, and of course pizza books.
Danvers Hospital for the Criminally Insane
Now known as the Halstead Danvers, these Massachusetts condos are housed in what was once the Danvers Hospital for the Criminally Insane. This massive, imposing, gothic-style building is complete with tunnels and rumors of hauntings from residents when the building was still an asylum. If you've ever wondered what's enough to scare even the most creep-tastic of authors, this is it: H.P. Lovecraft based many of his short stories on.
Edward Gorey's house of curiosities
Children's author Edward Gorey was a man who didn't particularly care for children but he did like wearing raccoon overcoats with white tennis shoes. It seems he also rarely met a book he didn't like, as his house was literally sagging under the weight of the 25,000+ books he'd amassed by his death. Today his home is a museum that showcases not just this impressive library, but also a truly bizarre collection of eclectic curiosities.
The 340-year old House of the Seven Gables
Do you like Nathaniel Hawthorne? Do you like his work The House of the Seven Gables? Do you like it when houses are moved to new locations because their original location isn't very tourist friendly and lots of tourists want to get to the house? If so, you're in for a treat when you visit Hawthorne's hometown of Salem, MA.
Visit A graveyard full of a bunch of dead authors
Massachusetts is just lousy with dead authors, as evidenced by what's known as Author's Ridge. Actually a small section of Concord, Massachusetts's Sleepy Hollow Cemetery, the list of authors buried there includes Nathanial Hawthorne, Ralph Waldo Emerson, Henry David Thoreau, Louisa May Alcott, and William Ellery Channing.
The Crane Mansion on Castle Hill
Y'all, remember Flowers in the Attic by V.C. Andrews? I remember hiding it in another book so my parents wouldn't ask me what it's about. I haven't actually seen the movie, but considering how much incest/death/creepiness there is in the book, I can't imagine that The Crane Mansion on Castle Hill, where the movie adaption was filmed, would be a particularly romantic spot to enjoy.
What's sexier than a Bible College that's allegedly home to the Necronomicon?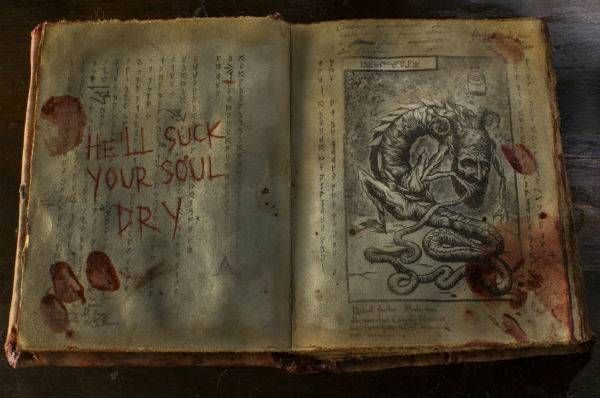 For nearly 200 years, the building that is today home to Northport Bible College was an all-girl's school. It's also where H.P. Lovecraft is rumored to have hidden the real-life Necronomicon.
We won't be smoking stale cigarettes on Jack Kerouac's grave
Jack Kerouac is buried in Lowell, Massachusetts and his super-fans leave all sorts of gifts on his tombstone, from bottles of booze to cigarettes. We both quit smoking over a year ago (good job, us!) and we don't drink, so this would be even less romantic than it would for y'all.
The graves of Henry James and his paranormal-investigating brother William
A trip to Cambridge leaves you within throwing distance of the grave of both Henry and William James, the former an important literary figure and the latter a medically trained psychologist. As a professor at Harvard, William focused his studies on the medium Leonora Piper. Graves, depressing literature, and paranormal investigators—this one has the trifecta of romance.
The spot a child prodigy author was last seen
By all accounts, Barbara Newhall Follett was a total badass. Not only did she write a book at eight years old, but it was published by Alfred A. Knopf. That wasn't enough for her though—in the mid-'30s she decided she wanted to be a crewman on a ship and that's what she did. Her story gets less badass and more tragic, unfortunately. According to her estranged husband, who reported her missing two weeks after he last saw her, she walked away from their home in Brookline, MA, with just $30 and a notebook in 1939. No one ever saw her again.
The site of Emma Goldman's ice cream shop
Not being able to see this one physically hurts my heart, as a huge fan of both revolutionary politics and ice cream Emma Goldman's ice cream store is my jam. Seems like it'll be relatively easy to get over though, since the Worcester, MA location of her ice cream shop is today nothing related to her nor ice cream. Instead it's just another bourgeoisie store.
Save