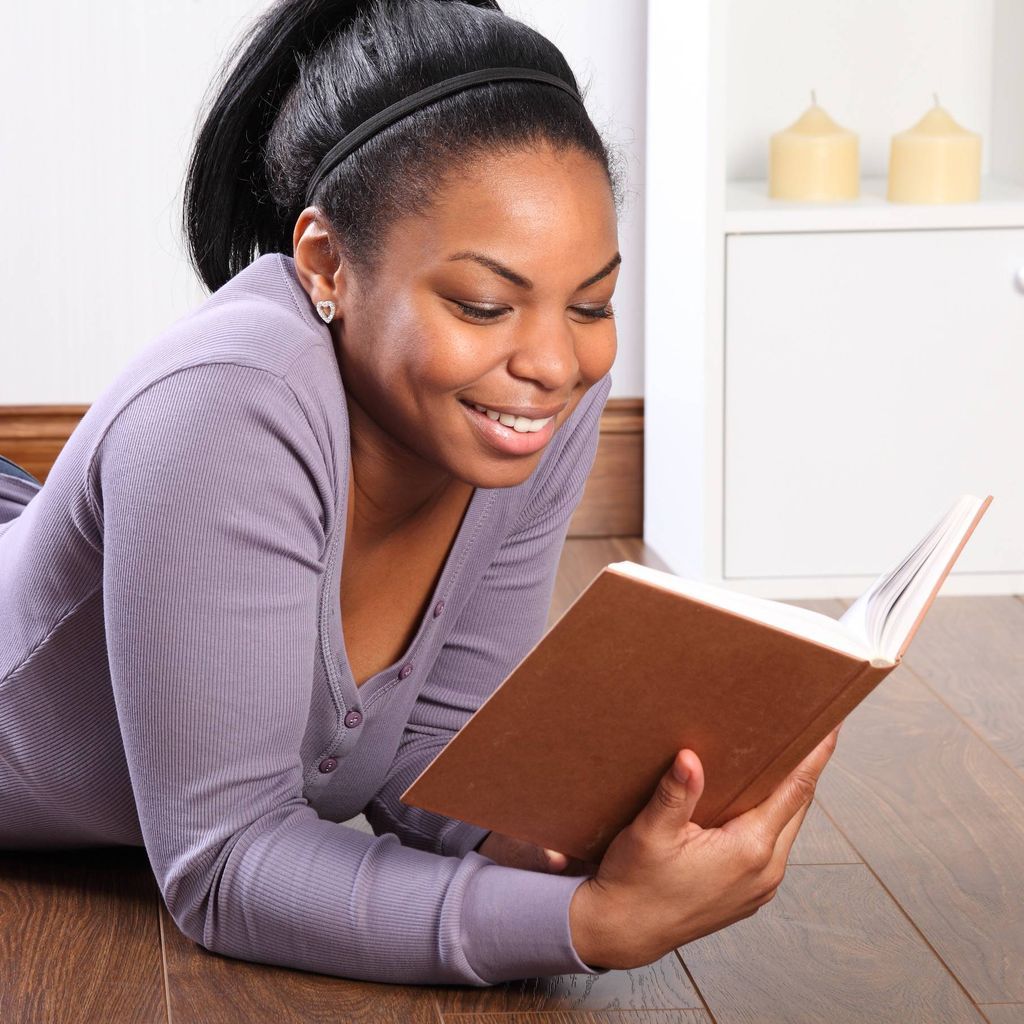 This content contains affiliate links. When you buy through these links, we may earn an affiliate commission.
The post you're reading is part of Book Riot's observance of #BlackOutDay. We are turning our attention fully to issues facing black authors and readers with help from the folks at #BlackoutDay and #WeNeedDiverseBooks. Book Riot is grateful to have a platform to celebrate diversity and critically examine the book world every day, but today we have turned the reins over to our black contributors and guest contributors all working towards social justice and good books. Enjoy!
____________________
In college, I took a Black literature course because I was curious. Before then, I had watched the film adaptation of The Color Purple, but, outside of picture books I read early in my career as a reader, I can't recall having read a Black author until that class. I was nervous going into the room; I wondered how I would fit in. I remember hoping I wouldn't be asked to share my opinion only to say something alien that would out me as other.
As a child, my mother, a Singaporean immigrant, sat me down and told me I had to watch Roots, and then turned it into a marathon. Every year until around tenth grade, my father took my sister and me to Crenshaw in Los Angeles to eat a once-a-year breakfast of chicken, grits, and eggs, and watch the Martin Luther King Day parade. I recently heard writers Zadie Smith and Chimamanda Ngozi Adichie in conversation talking about how parents distill culture down to their children and how children receive it.
Much of that talk on Black identity and race as well as Adichie's novel Americanah, partly about the experience of a Nigerian immigrant in America, made me think about the disconnect between expectations tied to my Blackness and my actual experiences as a Black person, particularly tied to my multicultural upbringing and my sense, imagined and present, of a divide.
Even being a bookworm during high school, a time fraught with the search for identity, shaped perceptions and made me other, walking around campus with a book for a face, an invisible and voiceless consumer of words.
"I'd be more comfortable if there were no Black kids at this school," a girl I was friendly with once said while I sat one bench down from her on the bleachers, face in book. My eyes stuck on the last word I had read.
"What about Sharifah?" her friend asked. "You're Black, right?" she asked me.
I looked at them, not wanting to participate, but, before I could answer, the other girl told her friend I was different. I knew what different meant. To her, I was a nerd and I was harmless with my books and my hunched shoulders; to her, somehow, that had scrubbed off my race. Perhaps she thought I would be grateful for the pardon. I turned away from that conversation and back to my book more isolated than I had been a moment ago.
While I grew up with a theoretical education on my Black identity, taught mostly by my mother, film, and television, I grew up with few Black friends and out of touch with my father's side of the family. So I turned to my mother's side, the Singaporean identity that was the main artery of our household, for cultural familiarity. The first book I read that told me someone understood my family, and thereby me, was Amy Tan's The Kitchen God's Wife. I read The Joy Luck Club after that and then The Hundred Secret Senses. I had found my literary hub of culture and identity.
That college class was the first time I pursued literature from Black perspectives. There, I discovered two of my favorite books of all time: Their Eyes Were Watching God by Zora Neale Hurston and The Conjure Woman and Other Tales by Charles W. Chesnutt. But in class, I kept quiet and then I moved on, through the curriculum to Milton and Chaucer, and then got lost in the 19th century and whatever I could read on Gutenberg.org at my boring desk job.
But lately I've been reading more contemporary fiction written by Black authors: Americanah by Adichie, Sister Mine by Nalo Hopkinson, and Bloodchild and Other Stories by Octavia Butler. I've been feeling out that divide.
I had an initial fear as I got into these books–a worry I carried into my Black literature class that first day–that my own experience would be missing and the divide would grow. But the more I read, the more I relate, and even when a story is so far from my own I can be enriched by it without feeling alienated. Pick up a book and see the obvious and unbelievable truth: that identity is complex and everyone wonders where she or he fits in. And it's important to me to remember that there are as many stories about the Black experience as there are Black people.