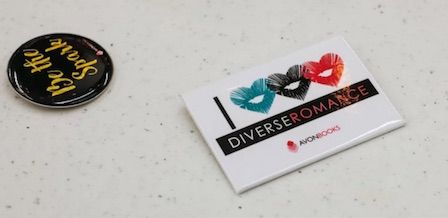 Meet The Black Women Upending The Romance Novel Industry: Critical Linking, May 3, 2018
Critical Linking is sponsored by Everything that Follows by Meg Little Reilly.
---
But one house stayed steady amid the change: Kensington. In fact, one of its titles, Cole's novel An Extraordinary Union, was the Ripped Bodice's second-largest-selling title of 2017. (According to Kensington, it is currently in its third printing.) The company has forged a chain uncommon in mainstream publishing: an unbroken line of black women, from the novel's protagonist, via the author, to the editor, to the art director who created the cover art (featuring a black woman).
This was a "black on all sides" mainstream publishing project. And it worked.
Your must-read piece of the day. This is how publishing and the industry changes.
____________________
Now, nearly a century after she wrote it, "Barracoon" will be made widely available to the public for the first time, in a new edition published by Amistad, a HarperCollins's imprint. The book's release could have a profound impact on Hurston's literary legacy. Hurston, who died in 1960, is best known for her works of fiction, including "Their Eyes Were Watching God" and "Moses, Man of the Mountain." But she was also a groundbreaking anthropologist and ethnographer, one of the first in her field to record and study African-American folklore, at a time when most scholars ignored black culture, or dismissed it as primitive.
I'm really excited to read this.
____________________
In their efforts to reclaim literature for people of color and underserved communities, these small, independent bookstores have managed to find their place in an industry dominated by Amazon.com. Finding a niche, bookstore industry experts said, is the path forward and has spurred an increase in independent bookstores throughout the District and nationwide.
"We're a town full of people of color, full of people from all over, and I think a lot about how we can best serve these communities," Spring said. "There are very few spaces that are not just for white people, and as a person of color, you're taught that that's just the way it is. So with Duende District, I want people of color to come into a space like this — a gorgeous, welcoming, sensory space — and feel like, yes, this is all for you."
MahoganyBooks, owned by married couple Derrick and Ramunda Young, has a complementary mission: to provide books written for, by and about "people of the African diaspora" to residents of Southeast Washington.
Though the shop has existed online for more than a decade, the Youngs said it is important to create a physical space where people can see themselves reflected in the stacks.
Yes to all of this. A great piece on the ways bookstores by and for people of color are thriving.