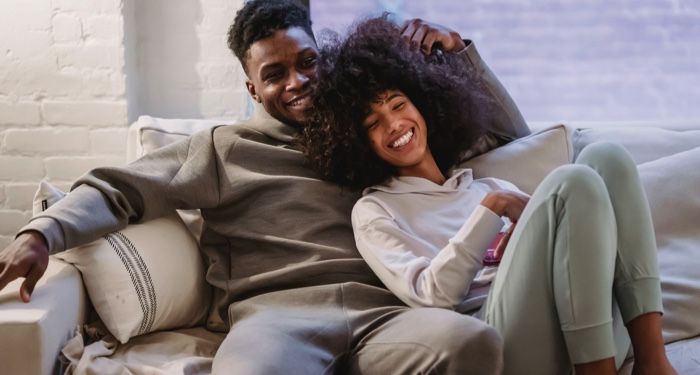 Lists
Celebrate Black History Month With These Romances
This content contains affiliate links. When you buy through these links, we may earn an affiliate commission.
This list of Black romances was originally published in our In the Club newsletter, In The Club. Sign up for it here for tips and tricks to keep your book group well-met, well-read, and well-fed.
Now that January is gone, it's Black History Month, which is always an interesting time, I think. For one, it's a reminder that so much of Black history is left out of mainstream avenues that cover history (like schools, the media, etc.). All of the instances of censorship have seen to that being confirmed as having been intentional. So acknowledging and celebrating Black history on such a large scale is both welcomed and needed. Some of my Black friends and I can't help but kiki, though, at how blatantly certain retailers lean into celebrating Blackness out of nowhere. I mean, the support is cool of course, but cultural appropriation is real, and the sudden 180 does come across as disingenuous at times. So please double check that everything that is Black-centered that comes out around this time of year is actually supporting Black artists or donating to worthy causes, because all that glitters with kente cloth isn't gold.
With that said, I'm excited to get to the club with you, where I'll be hyping up some fun, steamy Black and interracial romances! Now on to the (love) club!
---
Nibbles and Sips
Check out this recipe for smothered chicken from chef Kia Damon, who describes just what "smothered" means: "The technique of smothering involves toasting butter and flour into a roux, adding aromatics, and thickening it into a flavorful sauce." The full list of ingredients this recipe also calls for is:
1 cup plus ¼ cup all-purpose flour
1 tablespoon plus 1 teaspoon smoked sweet paprika
3 teaspoons garlic salt
2 teaspoons onion powder
6 slices bacon, diced
4 ribs celery, diced
½ small white onion, diced
2 small leeks, white parts only, trimmed and thinly sliced
5 tablespoons unsalted butter
kosher salt and freshly ground black pepper, to taste
4 bone-in, skin-on chicken thighs
3 tablespoons vegetable oil
2 cups|500 ml chicken stock
cooked white rice, to serve
I know a thing or two about something smothered, and it's the best kind of comfort food.
Now on to the books!
Showing Some Love to Black Love