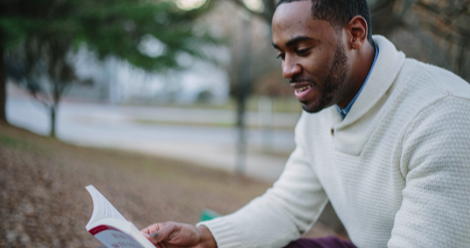 Lists
5 Black-Owned Publishers You Need to Know About
This content contains affiliate links. When you buy through these links, we may earn an affiliate commission.
Black-owned publishers and presses have long been a part of the American publishing industry. The 1960s and 1970s especially saw a massive boom in black-owned publishers, with presses—both general and specialized—springing up in cities across the country. Though many of these small, independent, black-owned publishing houses have since ceased to operate, some are still thriving today.
Sadly, the demise of so many of these publishers is not surprising given the current state of US publishing. In the past several years, there has been some important reporting about the lack of diversity in publishing—not just the fact that authors of color often have to work harder to get published, but that the industry itself is overwhelming white (a fact illustrated starkly in this 2016 report).
As one rioter eloquently discusses in a piece about her experience with publishing as a woman of color, the publishing industry is heavily biased toward white men. This is a symptom of white supremacy. While I cannot personally take on an entire industry, I can choose to use my limited book-buying budget to support black-owned publishers. Many of these small independent publishers not only publish quality literature by authors of color, but act as important community resources and repositories for vital stories and histories that are not valued fairly in mainstream publishing.
Because books are one of the primary ways that I relate to and understand the world, I spend a lot of time thinking about how to actively embody racial justice in my life as a reader. I've recently started thinking critically not only about what books I'm reading, but about where and how I purchase books. I now actively seek out and buy books from publishers and bookstores that are owned by people of color.
Buying books by black-owned publishers is not a solution to the many problems this country faces. But with a president who refuses to condemn white supremacists and Nazis, it is one small way, as a reader, that I choose to fight back against a racist system.
Here are five black-owned publishers currently operating in the US, offering you everything from poetry and children's books to academic texts:
Kassahun Checole, a native of Eritrea who immigrated to upstate New York in the 1970s, founded Africa World Press & The Red Sea Press in 1983. Their mission "is to provide high quality literature on the history, culture, politics of Africa and the African Diaspora." A quick browse through their online bookstore shows a vast array of subjects and genres, including fiction, nonfiction, and children's literature. The Red Sea Press is also a distributor of books of over 250 publishing companies, specializing in books by and about people of African decent and the African Diaspora.
Black Classic Press was founded by W. Paul Coates in Baltimore in 1978. Their electric offerings include poetry and literature, academic works, memoir, and biography. Many of their titles are also available as ebooks.
"Black Classic Press is devoted to publishing obscure and significant works by and about people of African descent. We specialize in republishing works that are out of print and quite often out of memory. We began publishing because we wanted to extend the memory of what we believe are important books that have helped in meaningful ways to shape the Black diasporic experience and our understanding of the world."
Broadside Lotus Press is the current incarnation of two black-owned publishers: Broadside Press, founded by Dudley Randall in 1965, and Lotus Press, founded by Naomi Long Madgett in 1972. Both founded by poets, Lotus and Broadside primarily published poetry by black writers. The two presses merged in 2015, and Broadside Lotus Press is now a non-profit whose mission includes community engagement and as well as publishing.
"The primary mission of Broadside Lotus Press in the 21st century is to provide processes, structures and literature to engender and support a literate, politically conscious, socially responsible community capable of giving clear voice to the reality, experiences, needs and struggles of humanity."
Lisa C. Moore founded RedBone Press in 1997 "to address a dearth of black lesbian voices in lesbian feminist publishing." Since its inception, RedBone Press has expanded to include works by black gay men. Many titles, including RedBone's first offering, does your mama know? An Anthology of Black Lesbian Coming Out Stories have won Lambda Literary Awards. Based out of DC, RedBone's titles include poetry, fiction, essays, plays and several anthologies of black queer writing.
"RedBone Press publishes work celebrating the cultures of black lesbians and gay men, and work that further promotes understanding between black gays and lesbians and the black mainstream."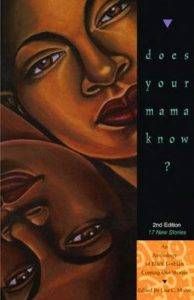 I'm particularly excited about this press because, despite much progress (thanks to the work of generations of activists), there is still a troubling lack of representation of queer people of color in mainstream LGBTQ stories. I just bought Erzulie's Skirt by Ana-Maurine Lara and In The Life edited by Joseph Beam, and I can't wait to dive into them!
Haki R. Madhubuti founded Third World Press Foundation in 1967, making it one of the oldest black-owned publishers still operating today. Their diverse offerings range from poetry and fiction to history, literary criticism, and books for children and young adults.
"Third World Press Foundation provides quality literature that primarily focuses on issues, themes, and critique related to an African American public. The Third World Press Foundation mission is to make this literature accessible to as many individuals as possible including our targeted market of primarily African American readers."
Cool note: 2017 marks Third World Press Foundation's 50th anniversary. They're having a week-long celebration in Chicago in October, and the program looks incredible—speakers include Sonia Sanchez, Ta-Nehisi Coates, Cornel West, and Nikki Giovani, among many others. Many of the events are free or very affordable—if you live in Chicago, definitely put it on your calendar! (More information on their website.)