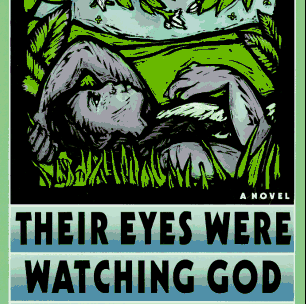 Black Love and Feminism in THEIR EYES WERE WATCHING GOD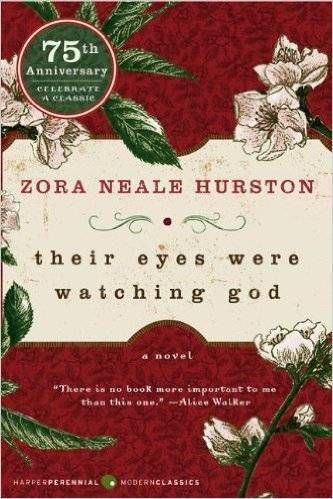 In my English and Literature classes, whether they were undertaken at the high school, undergraduate, or graduate level, the novels touted as "love stories" lacked the concept of selfless love and operated on the idea that true love is pure pain. Romeo and Juliet? More so an unfortunate case of the myopic fever of teenage hormones and the buzz of disobeying parental law. In Wuthering Heights, Heathcliff and Cathy are terrible people who think foreplay constitutes communication breakdowns, cutting mind games, and obsessive devotion beyond the grave. I never read Great Expectations and although Jay Gatsby and Daisy Buchanan, Fitzgerald's desperate creatures of habit, were taught as star-crossed lovers, I wondered if love could exist without the implication of self-destruction and moral ruin. Where were the examples of relationships that didn't use love as a way to manipulate or control an unspoken power imbalance? In an afterword for Harper's 2006 Perennial Modern Classics edition of Zora Neale Hurston's Their Eyes Were Watching God, author and journalist Valerie Boyd assesses, "In this novel, however, Hurston put her story in the mouth and the mind of a woman…Because Hurston placed Janie on the road to self-realization and independence, Their Eyes Were Watching God has been hailed as a feminist novel."
I read Their Eyes Were Watching God and felt wholly invested in Tea Cake and Janie's relationship. They were two people in love who didn't care if it turned them into two pariahs. The townspeople ask Janie if she's worried that Tea Cake's reputation as a gambler and grifter indicates that he's only after the estate inheritance from her late husband. They also imply that Janie, who is older than Tea Cake, may be blinded by his looks and youth. But Tea Cake proves the honesty of his intentions by grand gestures and Janie's doubts are temporarily frozen in place. For example, after spending a few days out of town, he returns home and tells Janie that he wants to accompany her to the town picnic. This will be their first public outing as an official couple and Janie views it as a huge step in their relationship. Unlike her former husbands, who were abusive and happily treated wives as second-class citizens, Tea Cake regards Janie as an equal, a partner rather than the burden of property.
The townspeople chastise Janie's sudden turn of "loose" ways, noting that the recent widow has stopped attending mass and opted for stylish, non-reserved clothes, "Looking like some young girl, always in blue because Tea Cake told her to wear it." Their relationship evolves into a partnership rather than a marriage of financial and social convenience. Her marriage to Tea Cake does not make her codependent. On the contrary, she feels relieved and relaxed. She's no longer a subordinate to her husband and is no longer solely defined by her status as a wife. Janie finds that unlike her previous life in Eatonville, this new life in Jacksonville gives her the chance to "listen and laugh and even talk some herself if she wanted to." What is perceived by outsiders as Jezebel behavior is actually a form of freedom, of unconditional love stripped of marital hierarchy.
Their Eyes Were Watching God stood out for me because it was rare to read about Black love depicted in a positive, optimistic light. For once, I wasn't reading about how love could turn into a tragedy, which seemed so popular in the Western canon dished out in my public secondary schools. Janie and Tea Cake survive a powerful hurricane only to have Tea Cake bitten by a rabid dog. It's a heartbreaking turn of events that shows that even the strongest of love is not guaranteed to last. Even after his death, Janie erects a mental homage to her third husband and thinks, "He could never be dead until she herself had finished feeling and thinking. The kiss of his memory made pictures of love and light against the wall." It's just self-protection, but out of love that Janie kills Tea Cake. The bite from the rabid dog infects his mind, leaving him sick, paranoid, and delusional. In order to preserve the man that she loved and loved her back, she has no choice but to shoot him.
Yet it would be inaccurate to read Tea Cake and Janie's romance as an irrefutably doomed and joyless romance. Despite the limited amount of time they share together, Janie is finally able to experience real love without emotional manipulation. It is an example of Black love that prospers and endures beyond death.