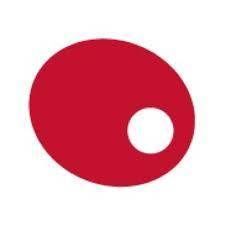 Black Comics by Black Authors: A List
I was thrilled to learn that Strange Fruit, a new comic by J.G. Jones and Mark Waid about racism in the South, would be released by BOOM! this month. I couldn't wait to see creators of color given a platform to examine the heartache and horror of the song made famous by Billie Holiday. But then I learned that the creators are white, and suddenly I felt a lot more conflicted.
As J.A. Micheline points out in an excellent review that everyone should read, this book is problematic on many levels. The black guy is an alien (symbolism!) and cannot or does not speak (more symbolism?). But more importantly, two white guys get to tell the story about race in America.
Look, I'm a white woman. And I'm a firm believer that humans can tell stories about other humans. I'm not here to tell you that you shouldn't read Jones and Waid's Strange Fruit. You are free to read whatever your comics-loving little heart desires.
But I also believe that if you want to understand something outside of your realm of experience, the solution is not to stand up and start telling your version of reality. The solution is to listen to those who have experienced it.
If you're looking for comics about race in the United States that were actually made by African-American creators—books with nuance and depth and heart and guts—here are a few top-notch options.
Editor's note: We're aware that not all of these listed authors are black, but our goal was to present a list that had some authenticity behind the respective narratives, with at least one black creator.
Strange Fruit, Volume I: Uncelebrated Narratives from Black History by Joel Christian Gill

Sound familiar? THIS is the
Strange Fruit
you need to read. From escaped slaves to disappearing magicians, from professional cyclists to chess masters, Gill reveals the historical figures who have been excised from our history books. It's difficult to choose a favorite narrative, but I was absolutely fascinated by Bass Reeves, a lawman in the Indian territories whose steely sense of justice seems equal only his respect for native cultures. Gill's
Strange Fruit
, which was published last year, is informative and beautiful and heartbreaking and inspiring. The language is straightforward and humorous, appropriate for all ages. And on top of all of that, the art pops with rich colors and intricate details. It would be an excellent addition to school (and home!) libraries.
March: Book One and Book Two by John Lewis, Andrew Aydin, and Nate Powell
I don't even know where to begin with March. The first two books of a planned trilogy knocked me off my feet. There is something about seeing a visual representation of the violence and hate directed at civil rights activists—at hearing, as I read, the slurs directed at other human beings—that drove home how very necessary and difficult the civil rights movement was. More than simply illustrating what civil rights activists were up against, though, March also demonstrates the incredible resolve of his fellow protestors, almost all of whom were deeply committed to peace and nonviolence. These principles provide a way forward in the march toward equality, both then and now—half a century later, when equal rights are still not assured.
Martin Luther King and the Montgomery Story by Alfred Hassler and Benton Resnik
The comic that inspired March was originally published in 1957, but it was reissued after being referenced in Lewis's book. The Montgomery Story covers a lot of ground in only 16 pages: from Martin Luther King, Jr.'s early life to the 1955 Montgomery Bus Boycott to principles originally advocated by Mahatma Gandhi and adapted for the civil rights movement. It understandably has heavy Christian overtones—both because of MLK's beliefs and because the organization that published it was religious. But above all, the book is a treatise on nonviolence—a guidebook in its time for activists, teachers, and religious leaders to mobilize against racism.
Incognegro by Mat Johnson and Warren Pleece
Zane Pinchback risks his life every time he "passes" as a white man in order to report on lynchings in the South. But when his own brother is charged with the murder of a white woman, Zane must go undercover one more time to try to find the truth. In the introduction, Johnson writes that the story was inspired by two events. First, the real-life "incognegro" Walter White, the light-skinned president of the NAACP who posed as a white man to investigate lynchings in the early twentieth century. Second, Johnson is the proud father of twin boys: one with brown skin and curly hair, and one with pale skin and more European hair. The art slides between dark and light, dealing in shadows and shades and lines, which reinforces how ambiguous race can be. I will definitely read more of Johnson's work, starting with Dark Rain: A New Orleans Story.
Citizen: An American Lyric by Claudia Rankine
In her mashup of poetry, essay, and images, Rankine refuses to color within the lines. She crosses literary genres while illustrating her prose with screen-caps of athletes and collages of animals with keen faces. She also shows, in heartbreaking scenes, the simultaneously slow-burning and abrupt pain of racism—sometimes a thousand tiny cuts, sometimes an enormous axe. It's not a graphic novel per se, but it's an important and unconventional inquiry into what it means to be an American citizen.
What else would you add to this reading list?