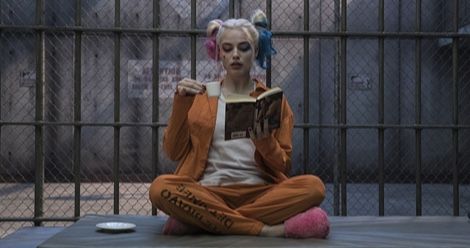 This content contains affiliate links. When you buy through these links, we may earn an affiliate commission.
Suicide Squad may not have been the most stunningly successful superhero movie ever made, but that hasn't stopped Margot Robbie from firing ahead with a Birds of Prey movie. Since her performance as Harley Quinn was one of Squad's few bright spots, I've been cautiously optimistic about the Robbie-produced and starring Birds, and the latest news has decreased the caution and increased the optimism.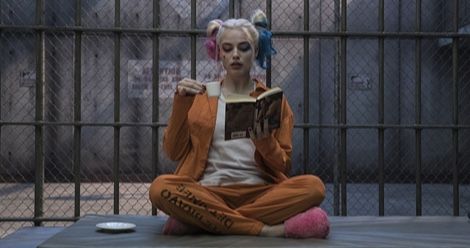 As revealed by The Wrap, the Birds of Prey team will consist of Robbie's Quinn, Black Canary, Huntress, Cassandra Cain, and Renee Montoya. This is…a shockingly amazing cast? The classic Birds of Prey lineup consists of Black Canary, Huntress, and Barbara Gordon in her identity as Oracle, though the team has been through a number of different iterations. Barbara's in reserve for the eventual Batgirl movie (that won't be written by Joss Whedon or Roxane Gay), but I'm thrilled to see her spot filled by Cass and Renee.
If you're not familiar with some of these characters, here's the rundown:
Black Canary
Dinah Lance is not only one of the best martial artists in the DCU, she has a sonic scream that she calls her Canary Cry. Pre-Flashpoint, she was the second Black Canary, taking on the mantle after her mother, and had pretty much the entire original Justice Society lineup as mentors and honorary uncles. As of the New 52, she's a former street kid and ex–Special Forces agent. Most righteously, she briefly headlined the band Black Canary under the stage name "D.D." She's the coolest lady in the DCU and the one you'd most want as your BFF.
Further Reading: Birds of Prey (start with Of Like Minds), Black Canary (2015), Black Canary/Zatanna: Bloodspell
Huntress
There are two versions of Huntress in the DCU. The older version, who belongs to the alternate timeline known as Earth-2, is Helena Wayne, the daughter of Batman and Catwoman, who takes up crimefighting after her mother's murder. The post-Crisis, main timeline version is Helena Bertinelli, a Mafia princess whose entire family was killed by a rival family, setting her on a path of mob-eradicating vengeance. I like 'em both, but I'm holding out hope that we get the Bertinelli version—specifically, the version from 2014's Grayson series, which clearly portrayed her as a woman of color.
Further Reading: Huntress: Cry for Blood, Huntress: Crossbow at the Crossroads, Grayson
Cassandra Cain
Cass is the daughter of two of the DCU's most dangerous assassins, Lady Shiva and David Cain. Her father trained her to be a deadly weapon, never letting her hear the spoken word so that she would only be fluent in body language. It's…slightly less silly than it sounds? Pre-Flashpoint, she ditched her evil dad and took on the Batgirl mantle after Barbara Gordon, holding it for nearly a decade before a poorly-conceived heel turn made her go evil. She returned to the side of good as Black Bat, disappeared in the New 52, and recently resurfaced under the codename Orphan. Cass is a speech-delayed/disabled woman of color, arguably the greatest martial artist in the universe, and long overdue for her live action debut. [Note: some consider Cass disabled and some do not; it remains to be seen how the movie will approach it.]
Further Reading: No Man's Land, Batgirl (2000), Detective Comics (2016)
Renee Montoya
The daughter of Dominican immigrants, Renee started as one of the few good cops in Gotham, and became one of DC's first queer characters when she was revealed to be a lesbian. She eventually quit the GCPD due to its rampant corruption and indulged her detective side by taking on the mantle of the Question instead. As of the New 52, she's back on the force and her Question days have been retconned out. It's unclear whether the movie will be using her as a cop, a superhero, or both, but either way, she's a fantastic addition to the lineup.
Further Reading: Gotham Central, 52, Crime Bible: The Five Lessons
With Harley in the mix, we're looking at an all-female team with two canonically queer characters, two or three women of color (or four! There's no reason Dinah has to be white), and at least two with arguable disabilities. This is about as far from the usual mostly white, mostly male lineups we usually get as possible, and all of the chosen characters are rich, complex ones who should bounce off of each other in fascinating ways. Margot Robbie (and team), you done good.
Which Bird are you most excited to see on the big screen?
And check out all of our comics discussions.