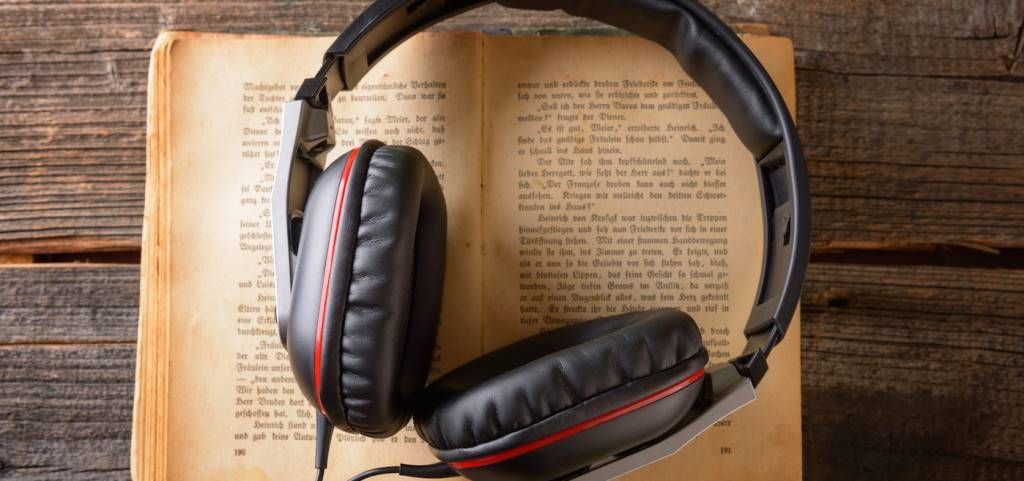 Audiobooks
Excellent Biographies On Audio I've Listened To In 2017
This content contains affiliate links. When you buy through these links, we may earn an affiliate commission.
Just for Book Riot readers: sign up for an Audible account, and get two biographies of your choice free!
---
Most days I can't muster the patience to read non-fiction. For some reason, even if I do pick up a non-fiction book, I always have to be reading a fiction book on the side. With audiobooks, I found a way to get around this small problem, which helps me in two fronts: getting technical knowledge and learning about matters I would be too bored to read myself, and getting to know the lives of other people, which is something I am always keen to discover.
2017 was a pretty good year for me when it comes to listening to audiobooks, and they've helped me get through those never-ending hours at work. Here is a list of the best biographies I've listened to this year, all of them delightfully read by the author.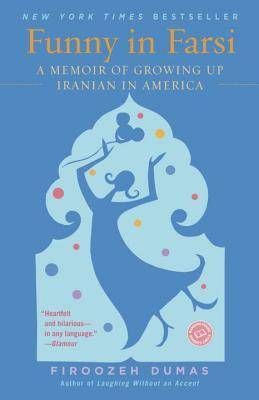 I didn't know the author before reading this book, but the reviews were wonderful and, being an immigrant myself, I was curious.
Listening to the author narrating facts about her own life growing up as an Iranian in America made for a very interesting listen. Most of her stories are hilarious, and the way Firoozeh opens up about growing up with a traditional Iranian family in a foreign country has put a smile on my face throughout and, most of the time, had me laughing aloud like a maniac.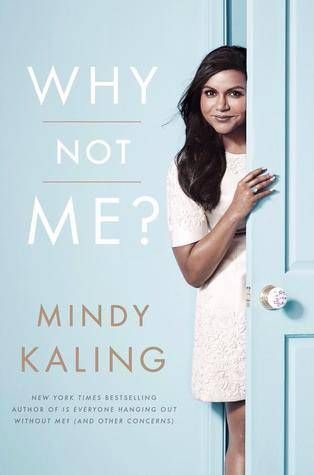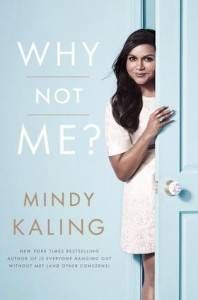 Although I haven't yet watched any episode of Mindy Kaling's TV series, I've seen enough of her around the interweb to immediately sympathise with her.
The audiobook caught my attention because I have a thing for comedy, and she seemed the right person to deliver a fun read. I wasn't wrong. Mindy has a way of bringing humour to serious situations, and hearing her deliver precious life advice, as well as details about being a woman of colour on American TV, and a comedian nonetheless, was enough to have me recommending the book around.
This book is a gift for both Stephen King's fans and aspiring writers, since it manages to balance perfectly details about his life, and writing advice. I've read a few books focused only on writing which haven't given me advice as sound about the craft as this one. Also, maybe not surprisingly, King is pretty funny.
The narration of his failures and successes are in itself a good starting point for anyone who wants to become a writer but is struggling to find reasons to believe in success after many failures. A must-read.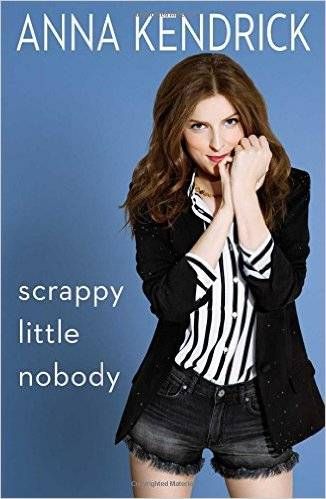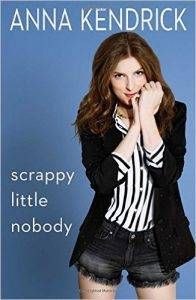 I read this book on the morning of the first day of 2017. While all of my friends were still asleep after a night of celebration, I cosied up with a blanket, put on my earphones, and I let myself immerse on the stories Anna Kendrick had to tell. I was still pretty new to the whole audiobook listening, but it got me hooked up real quick, and that's how I found out how much I love listening to biographies.
She has a very peculiar way of telling stories, one that I truly enjoyed and laughed with, and her life of stardom, starting as a child actress and finally reaching fame with Pitch Perfect—and Twilight before that—is a pretty interesting one. Also, Anna is crazy in all the best ways.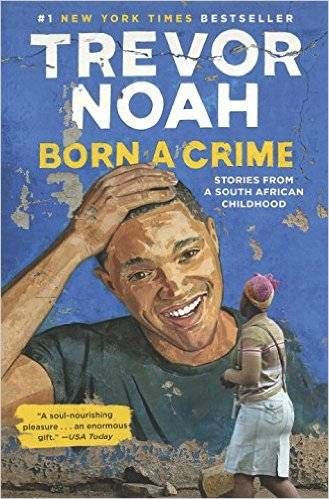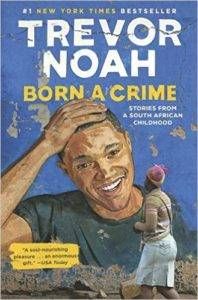 I have no idea how he does this, but Trevor Noah can bring us to tears with laughter with completely miserable stories. I did not know tragedy could be funny, but apparently, it can, when told the right way.
By offering us many stories rich in details about his childhood in South Africa, growing up the child of a black mother and a white father in the time of Apartheid, Trevor reminds us again with his biography why his stand-up comedy shows are so entertaining and why he is, without a doubt, a natural storyteller. Best laugh of the year award, without a doubt.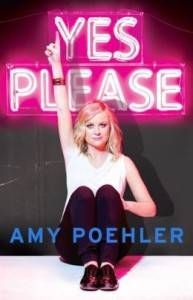 I'll forever remember Amy Poehler as the cool mum from Mean Girls, but her work on SNL is remarkable.
The book is funny, and she is very open in regards to both her professional and personal life. Here, she explains as well how she fell in love with improvisation, and offers us a lot of insight in regards to her well-known relationships with Tina Fey and Seth Meyers. And it is, as expected, hilarious.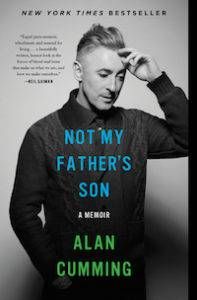 Alan Cumming did have a tough childhood and he opens up about it without holding back in this biography.
Narrating details from his life in correlation to the BBC program Who Do You Think You Are, in which he participated in the hopes of figuring out an old family mystery, the book is captivating and keeps us stuck to it up to the last pages. Alan's optimism, especially after we find out about the details of his father's abusive behaviour, is contagious.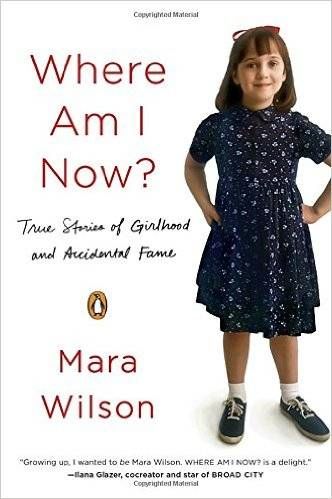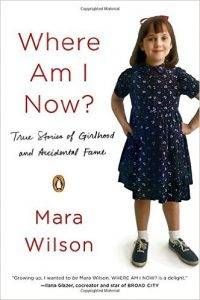 Those who follow Mara's twitter and, especially, her blog, know that she is a fantastic writer, so it is not a surprise that her own biography is a well-chosen selection of episodes of her life. It is about much more than Matilda: it is about how fame in Hollywood can be so fickle, how the love for a child actor in that business can change so quickly, but it is also about family and loss. Mostly, it is about finding other things to love, when your childhood dreams don't suit you anymore.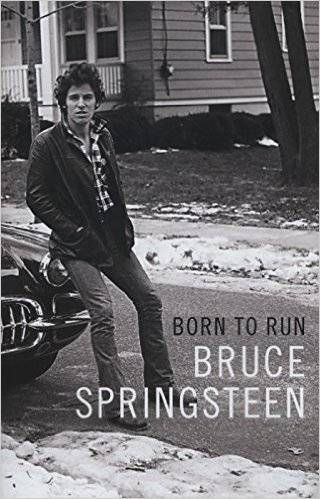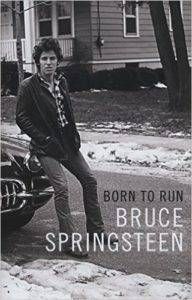 This book has honestly changed my life. Springsteen has a mindset, stubbornness, and ambition that I truly admire, and because of this, his life story has had an impact in me I couldn't have anticipated when I started listening to the book.
The volume is huge, but the pace is soothing, and I easily got lost in Springsteen's life story, dreading the audiobook's ending. In it he speaks about his childhood, the complicated relationship with his father, his love for music, and the E Street Band; he opens up about faith, love, and his own personal demons, and I guess that there is very little in regards to his life left to tell at the end of it. A remarkable life that makes for a remarkable listen. Easily my favourite non-fiction book I've read this year.
How about you? Which great biographies have you read, or listened to, in 2017?