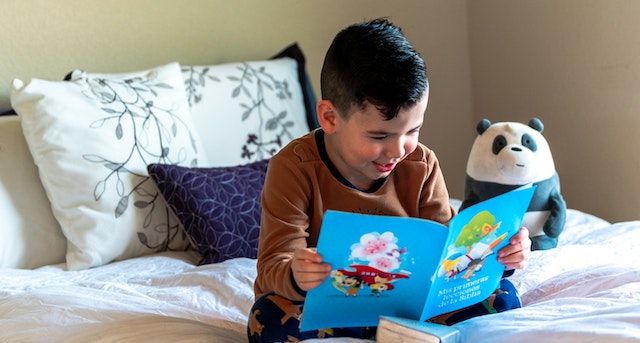 Children's
21 Fascinating And Fun Bilingual Children's Books
This content contains affiliate links. When you buy through these links, we may earn an affiliate commission.
Whether you're part of a bilingual family, living in a country not your own, or wanting to give your kid a head start on learning another language, these bilingual children's books will help you bring Spanish, French, Mandarin, and more into your life.
Bilingual Spanish/English Board Books
Introduce your littles to their first English and Spanish words while you travel around the world – including by train through the U.S. and in a hot air balloon through France.
This book is one of the few from the Li'l Libros series, worth investigating for more great bilingual board books.
Cerca – Close by Juan Felipe Herrera and Blanca Gómez
This book will help your child understand the notion of things being near to each other – and people, too.
This pop-up book narrates what a morning can look like: dad shaves, the rooster crows, people drink coffee.
In the companion volume, sliding tabs illustrate everyone and everything going to sleep: the cat, the trees, baby's house.
There's a reason this kids' classic about a caterpillar eating his way through the world and becoming a butterfly has sold 12 million copies worldwide. It's delightful!
What Am I? by Diane de Anda and Sara Sanchez
This lift-the-flap book used rhymes to introduce new Spanish words with a transport theme.
Bilingual Spanish/English Picture Books
A collection of traditional songs from Latin America, with an English translation included alongside the original words.
This collection of songs includes preschool classics like The Wheels on the Bus and Twinkle Twinkle Little Star in both English and Spanish.
This book is great for any kids of mixed heritage to be able to put their feelings into words and know they are not alone. Marisol celebrates her differences and so can the child reading her story.
A biography in verse of José Martí, who fought, among other things, for the abolition of slavery, political independence for Cuba.
A Bilingual Spanish/English Book for Elementary School Kids
Booklist has said of this inspirational memoir that it's "a welcome alternative to the usually bleak portrayal of the migrant farmworker experience…an inspirational self-portrait of a loving Latino family."
Bilingual Kids' Books in French
Whether in the ocean, in the Arctic, or on a farm, meet dozens of animals in their natural habitats, with labels in both languages.
Bilingual Kids' Book Available in Several Languages
This book will help teach letters, numbers, colours, shapes, time, seasons, weather, and more – 19 basic concepts in all – so that your child can be ready for first grade. Versions exist in Spanish, French, German, Japanese, and Mandarin.
---
Want even more suggestions for bilingual children's books? Check out these posts!
Where You Can Find Bilingual and Spanish Children's Books