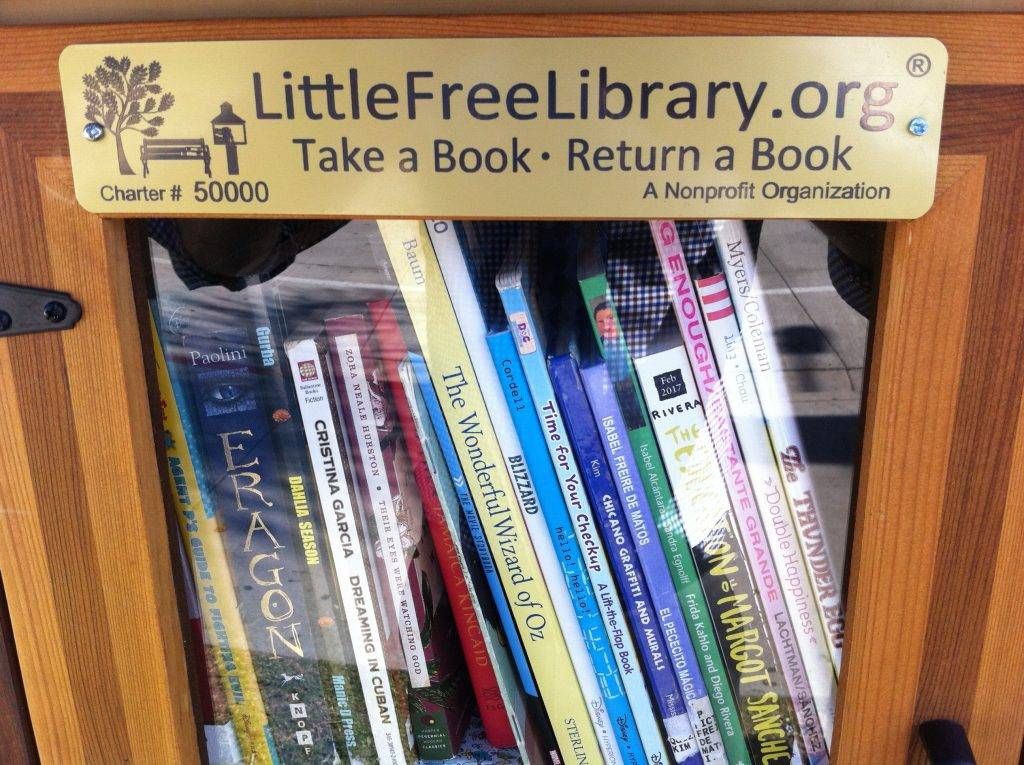 News
Big Little Milestone: There Are Now 50,000 Little Free Libraries Worldwide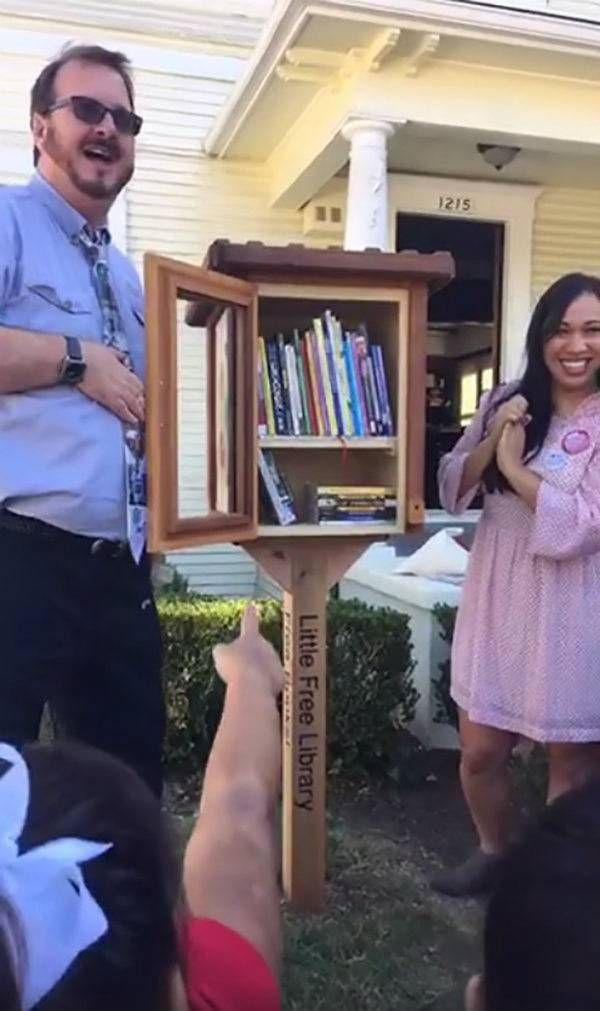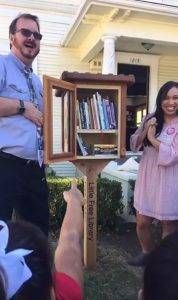 Little Free Library has big a reason to celebrate: On November 4, the nonprofit with a passion for literacy and community planted its 50,000th Little Free Library. This is double the number of Little Libraries in existence just a year and a half ago.
Library No. 50,000 stands at the Illumination Foundation, an innovative homeless shelter in Santa Ana, California—a community that has only one public library for more than 335,000 residents.
How did it come to arrive in Orange County? Through Little Free Library's philanthropic Impact Fund, which places Libraries in communities where they can have a positive impact on reading motivation and social engagement.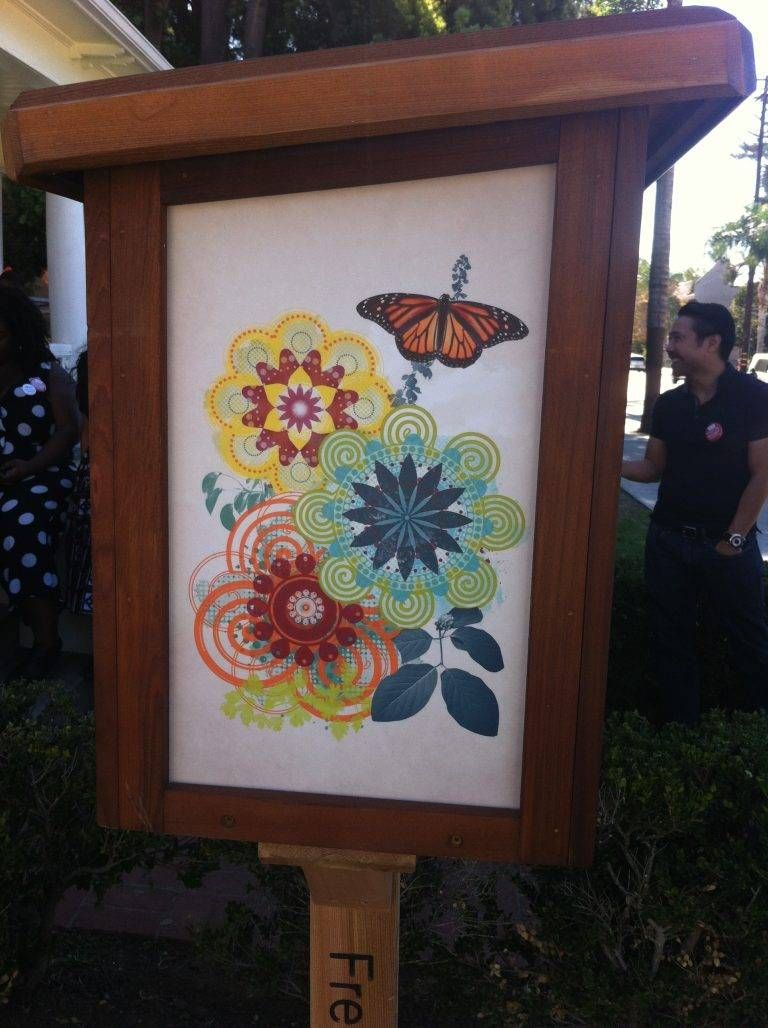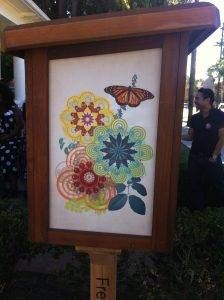 According to a press release, Marytza Rubio, founder of the Makara Center for the Arts, applied to the Impact Fund for a Library to be placed at the Illumination Foundation as the first step in a larger push to place Little Free Libraries throughout Santa Ana.
"We're starting at the Illumination Foundation because in Orange County our homeless population is our most vulnerable and many of them are children," said Ms. Rubio. "Shelter residents have little access to books and the Little Free Library can address that need."
Other recipients of Little Free Libraries through the Impact Fund include:
A family in Illinois who is committed to "rebuilding a broken city one block at a time."

A vice-principal of a school in a Georgia town where thirty percent of the residents cannot read.
"We call it the Impact Fund because that's the goal – we want to substantially improve our world – and so does the Makara Center," says Little Free Library creator and executive director Todd H. Bol. "We are thrilled that our 50,000th Library will be at the Illumination Foundation and part of such a wonderful mission."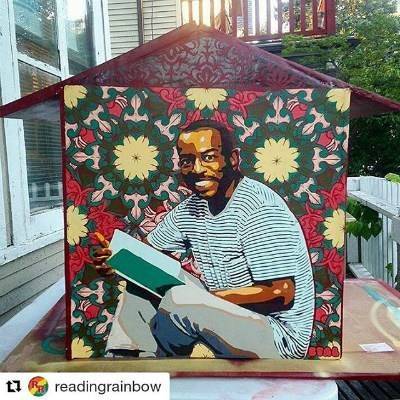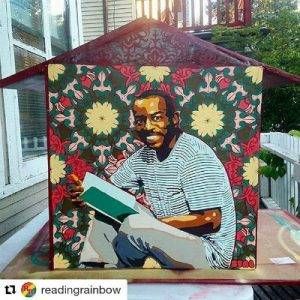 So, what do 50,000 Little Free Libraries mean for the rest of us? (Besides a healthy shot of literary adorableness?) Here are a few of the benefits:
Books for all. The Little Free Library organization estimates that 50,000 Little Libraries equals a whopping 36,500,000 books shared in a year. How's that for a booming sharing economy?
Stronger communities. Little Free Libraries help people get to know each other. How many platonic meet-cutes have happened a Little Free Library? A whole lot. It's estimated that 50,000 Libraries result in 600,000 neighbors meeting each other for the first time.
Self-expression to the max. Take one look at this gallery of Little Free Libraries, and you'll see what I mean. There are Libraries that look like owls. Libraries that look like movie theaters. And even a Little Free Library painted with the patron saint of childhood reading, LeVar Burton.
If 50,000 Little Free Libraries can make all of these good things happen, imagine what 50,000 more could do! You can help bring Little Libraries where they're needed most by supporting the Impact Fund or applying for a Library here.
Full disclosure: I work with the Little Free Library nonprofit, wrote The Little Free Library Book, and have a Little Free Library of my own, so I'm completely biased in my support of Little Free Libraries. (But can you blame me?) –Margret
Also In This Story Stream