Big Book Bags To Haul All Of Your Favorite Books
It is a fact of nature that book lovers can't resist a good book tote bag. The only problem is that, at 13.5 inches wide by 14 inches tall, the average tote bag can only hold so many books. Enter: big book bags.
Find below great big book bags, coming in at a bigger size than the average tote. These big book bags come in bookish prints, as well as some non-bookish prints. But what they have in common is they're large enough to haul a bigger selection of your personal library to the beach, on vacation, or out for a picnic—not to mention they'll be able to help you carry home even more books from your local bookstore or library!
Big Book Bags for Readers

If ever you needed the perfect big tote for your book club meeting, this would be it. This one is customizable, so if you don't want it exclusively for book club, you can change up what it says. $29 and up.
A fancy big book bag perfect for bookworms. This one would be great if you're going to the beach, too, with its mesh panels. $28.
Only the best in big book bags for you, bookworms. This one also declares your love of big books. $23.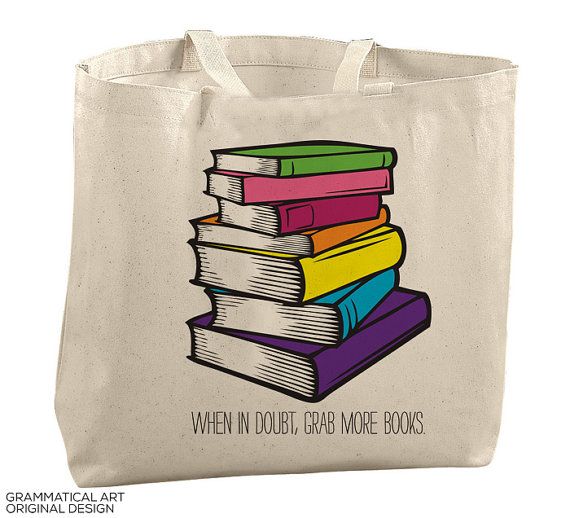 "When in doubt, grab more books" has always been the motto for readers. This tote bag is $24 and you can customize some of the colors.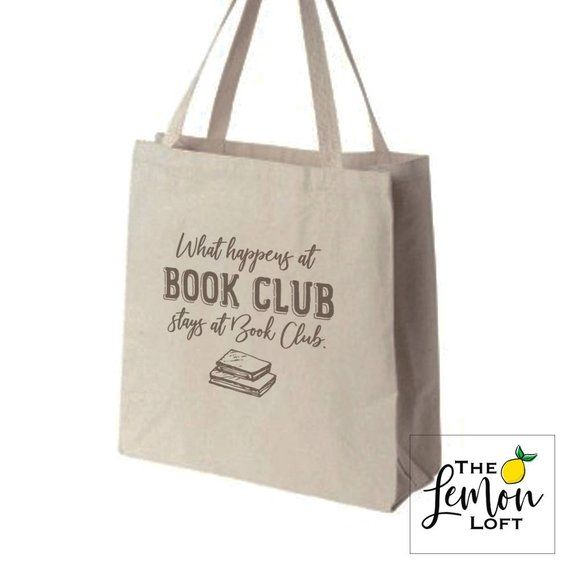 Another variation on the book club tote bag for those who have some wild times in their group. $20.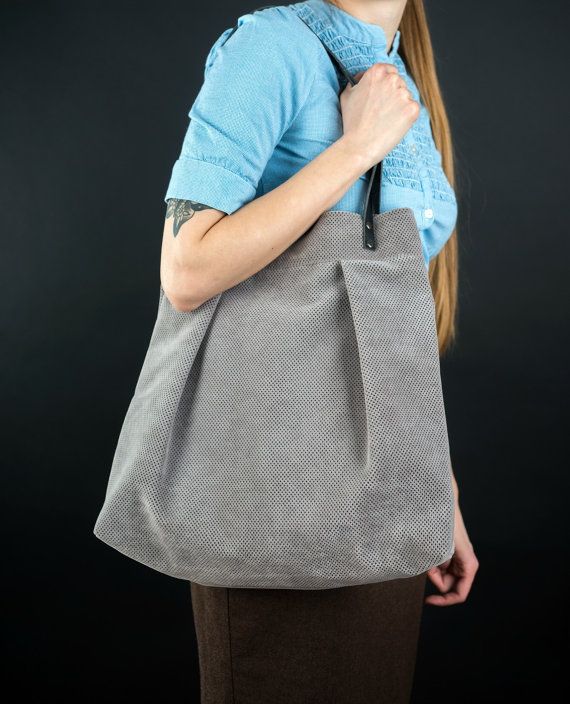 This grey tote bag is not only roomy, but it has cozy leather handles to boot. $58.

For those who love birds, this big tote bag is perfect. Made entirely out of linen, too. $32.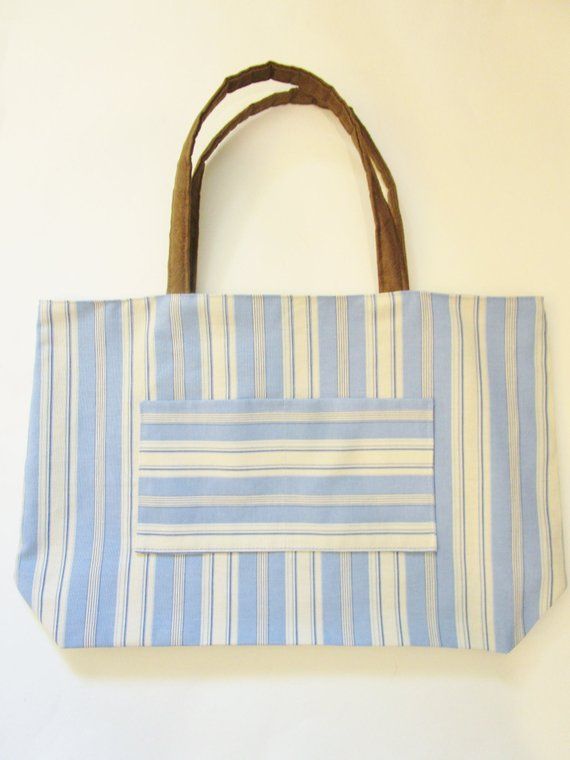 There are a number of big book bags to select from in this shop, and the best part is that they're all affordable. The pocket on the outside is a nice feature for schlepping pens, notebooks, and your phone. $15.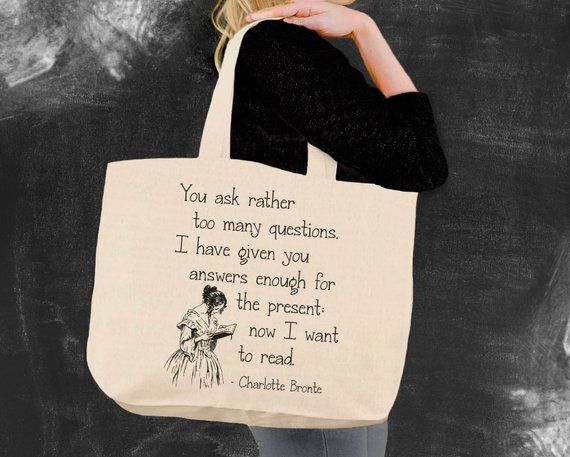 The perfect Charlotte Bronte tote bag is big enough to haul a number of your books to and fro. $21.
"This weekend? I'm booked." The book worm's life tote bag. $12.
This tote bag is huge, and if you want a few other choices, this shop has tons of big book bags to select from. $60.
One of the nice things about this book bag is that it comes with a zipper on top. Keep your books safe, y'all. $60.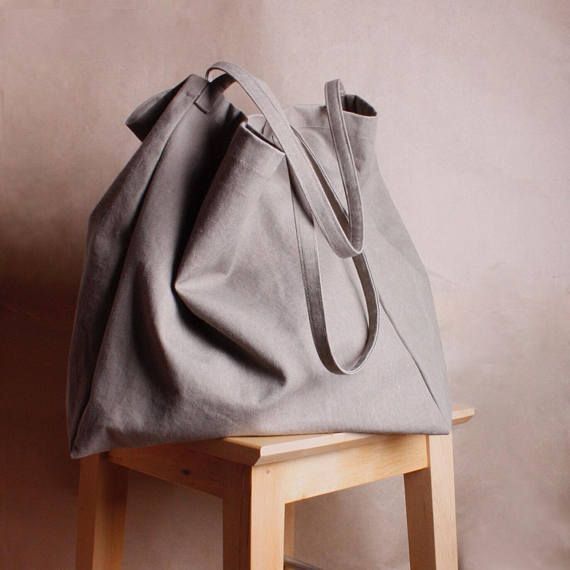 The story behind this giant tote bag is sweet: the designer's girlfriend was studying art in college and complained about her bag not being big enough to carry all her supplies. Readers, it's us. $23.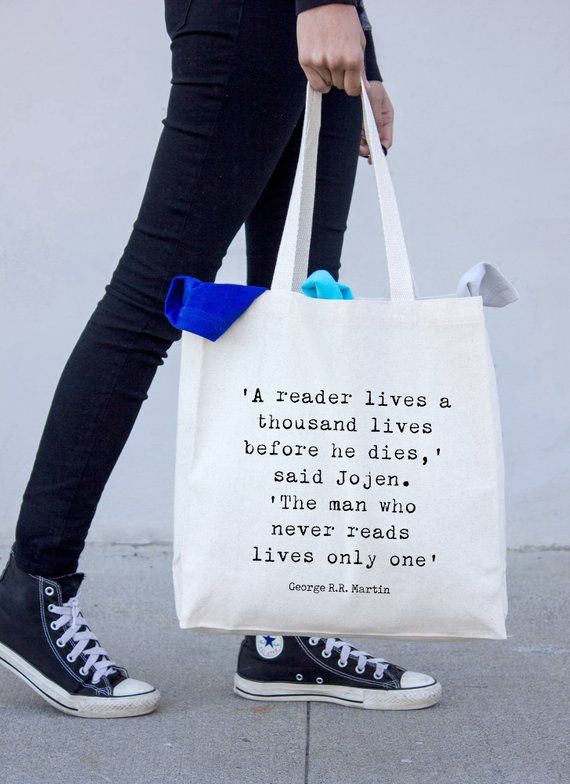 Though not significantly larger than most tote bags, it's a little bigger, and since it's got a great George R.R. Martin quote, this book bag was worth including. $25.
Giant book nerd tote bag. $16.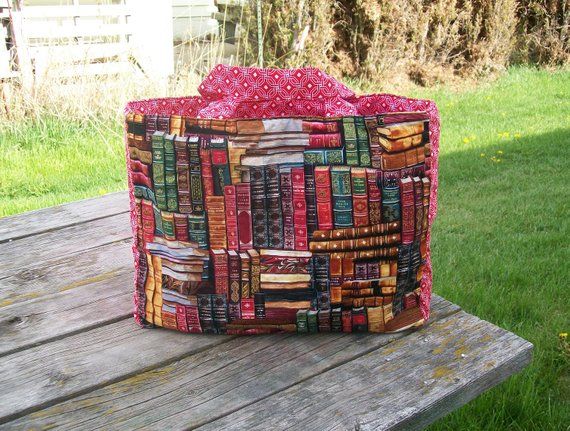 This library of books tote bag is hand sewn. $40.
"Open books open minds" is a great sentiment for any book bag. Snag this one for $18.
Want more book bag options? Check out these awesome book totes you'll want on your shoulder and these 11 sweet book tote bags. Then, of course, make sure you find out what your bookish tote says about you.