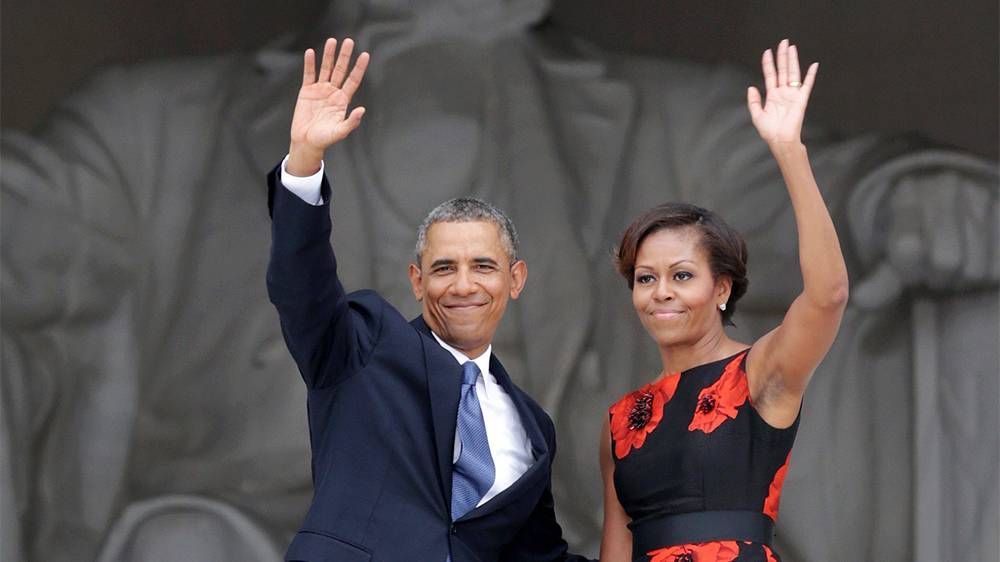 A Bidding War Rages Over Obama Memoirs
Reports are that right this very moment, one of the great book bidding wars of the modern era is going on over Obama memoirs — books written by Barack and Michelle Obama.
Apparently, the Obamas will each write their own books, but the two are being packaged together. A report in The Financial Times says that the bidding is currently in the $60 million range (for comparison, Bill Clinton received a $15 million advance for his memoir). An advance of this size suggest that publishers believe each book would sell in the tens of millions of copies over the lifetime of the contract. As far as I can ascertain, this might well be the largest book advance in American history.
Books and reading are clearly important to both Obamas, and it has been rumored for some time that books about their years in the White House won't be their last post-presidential publishing projects. (And if they need inspiration, we have some ideas.)