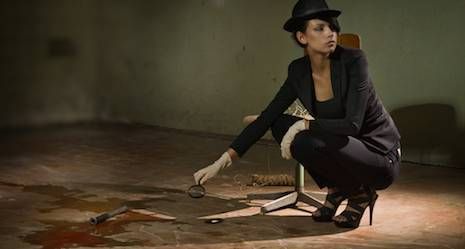 This content contains affiliate links. When you buy through these links, we may earn an affiliate commission.
This is a guest post from Cheyenne Comer. An academic armchair detective, Cheyenne is a PhD candidate at the University of Louisiana at Lafayette. When she's not deciphering Cold War spy novels, she Instagrams photos of books and tea, reviews all things crime fiction at Sleuths & Spies, and dreams of one day being a Bond girl. Follow her on Twitter @sleuthsandspies.
---
In a February 2016 NPR article, author Megan Abbott and editor Sarah Weinman discuss the proliferation of girl-centered titles in crime fiction. Modeled on the success of Gillian Flynn's Gone Girl (2012), this marketing trend brought readers The Girl on the Train (2015), The Good Girl (2015), Luckiest Girl Alive (2015), and Girl in the Dark (2016). Even though these books are alike only in that they are crime stories centered on a female character, publishers use these similar-sounding titles to appeal to reader recognition. As Abbott says, "I have talked to other crime writers that have been urged by various professional people in their life to put the word girl in their title. It's not necessarily an issue with the content of the book itself, but there's this sort of shorthand that if it has 'girl' in the title, then I know what to expect."
The labeling may be designed to invoke comparison shopping, but by characterizing these women characters as girls, it implicitly diminishes the experiences of women authors and their protagonists. This regression is particularly important in a genre that has, until recently, been predominantly male. Before Flynn's smash hit and the singular success of "girl titles," female crime writers were creating long-running series to rival those of their male counterparts. If you're new to the world of women's crime fiction, here is a list of female-centered narratives that not only offer tension and suspense but also give voice to a plethora of women's issues, thereby portraying a more complex representation than stock crime fiction characters like the femme fatale or the damsel in distress.
Agatha Christie's Miss Jane Marple is the OG of female detectives. She was introduced in the 1927 short story "The Tuesday Night Club," but her popularity led to appearances in 12 full-length crime novels and 20 short stories. As gentle, Victorian grandmotherly Miss Marple solves murders in these classical English country house mysteries, she also provides a rare example of an older female protagonist. Indeed, Miss Marple's age is key to her amateur detective skills, as she attributes her logic not to cleverness but to the power of shrewd observation gained over years of experience.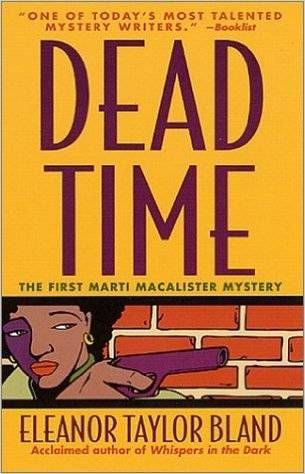 Another rarity in crime fiction is a black, female lead, but Eleanor Taylor Bland creates a memorable exemplar in police detective Marti MacAlister. In her debut novel Dead Time (1992), Marti transfers from Chicago to the sleepy town of Lincoln Prairie, IL, where she encounters small-town prejudices in regard to both her race and gender. As with Miss Marple's age, Marti's race is a defining characteristic in her crime-solving skills as she brings an urban experience and worldliness to the insular Lincoln Prairie in a series of 14 novels that use crime to address black social issues.
Female crime fiction turns inwards in Liza Marklund's nine-novel series that chronicles tabloid journalist Annika Bengzton's crime reporting experiences. In the tradition of Scandinavian noir, beginning with The Bomber (1998), Marklund focuses on the adverse external and internal forces that afflict her protagonist, from the abusive husband whom Annika kills in self-defense to her dark, destructive impulses that drive her to work with no boundaries.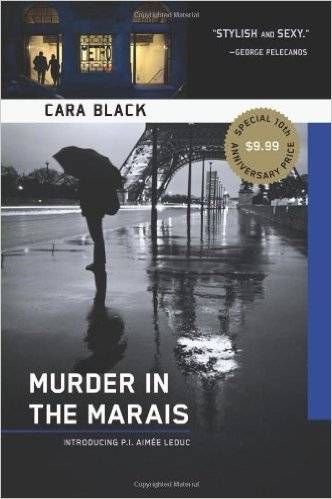 In a similar vein, Cara Black's Parisian noir intersperses Aimée Leduc's professional cases as a cyber security expert with her personal investigations into her family's history. After she takes over the detective business founded by her father, a former Commissaire murdered during a stakeout, each of Aimée's fifteen cases, starting with Murder in the Marais (1998), takes her to a different area of Paris. Despite her workload, Aimée remains family focused, consistently searching for both her father's murderer and her missing mother, who vanished when Aimée was eight years old.
Crime fiction is a heavily male literature, and spy fiction is its least diverse subgenre, but Stella Rimington finally introduces a female perspective in At Risk (2004), the first of her eight Liz Carlyle novels. Having spent ten years as a counterterrorism agent for MI5, Liz constantly defies her male-dominated workplace by subverting gender expectations with her stylish clothing and deflecting the casual sexism of her MI6 partner, while simultaneously preventing impending terrorist threats.
By challenging the dominance of Sherlock Holmes, Sam Spade, and James Bond within crime fiction, these characters, and the authors who created them, give representation to a spate of women's issues written from perspectives around the world. In providing a point of identification for women readers, these female voices use storytelling as a source of empowerment without the infantilizing label of the word "girl."