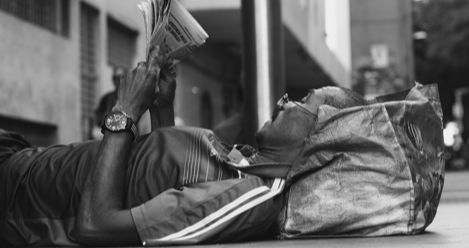 Lists
Beyond the Headlines: Books on Health Care, North Korea, and Populism
This content contains affiliate links. When you buy through these links, we may earn an affiliate commission.
There's a lot of great reporting going on right now, but sometimes newspapers or websites alone aren't enough to help you get a full understanding of what's going on in the world. Unless you're an expert on the topic of the day, reading the articles of the day can feel like coming into a book 75 percent of the way through it.
Having some additional insight or background can help add context to current events, and one of the best ways to get that is through books. No one book will tell you everything you need to know to get a handle on the news – especially not these days – but here are three that might add some dimension to the way you think and talk about a few of the topics you might be hearing about on NPR.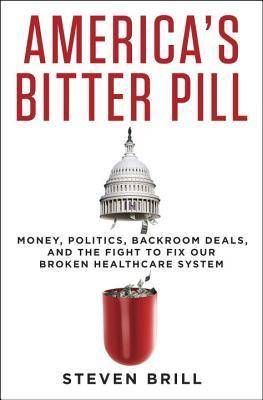 America's Bitter Pill by Steven Brill
If you live in the United States, it seems fairly likely you've seen or heard something about health care in last few months. As of this writing, the Republicans in the U.S. Senate are trying to wrangle enough votes for their bill to replace the Affordable Care Act (also known as Obamacare), and that's just the latest chapter in a decades-long story about health care, coverage, and costs in the United States and the industries and politics behind them.
Steven Brill won acclaim for his unprecedented March 2013 special report on health care for Time Magazine. He took his research and reporting further and published America's Bitter Pill in 2015. There are a variety of books on the U.S. health care system, but this one does a nice job of being both thorough and accessible in explaining why and how the we got Obamacare, what the law's critical flaws are, and why it's so hard to fix both the law and the U.S. health care system on the whole.
The Girl With Seven Names: A North Korean Defector's Story by Hyeonseo Lee
North Korea's role in international affairs has long been complicated and unique. The country is as much at the forefront of the news as we've seen in recent years, though, given the significant improvements in the country's missile program, the election of new South Korean president Moon Jae-In in May, and the recent death of Otto Warmbier, a U.S. citizen who died as a result of injuries sustained while he was detained in North Korea.
Published in 2015, Hyeonseo Lee's memoir won't give you a lot of political insight on these events or North Korea's political and military strategy, but it offers a fascinating and deeply personal perspective into life in the country. Born and raised in North Korea, Lee left for China – on what was meant to be a temporary trip – at the age of 17. The book tells about her childhood in North Korea, her life in hiding in China, and her years-long struggle to find refuge in South Korea. In addition to being a book about family and identity, The Girl With Seven Names offers a glimpse into the relationships between North Korea, China, and South Korea and the devastating decisions and hardships endured by refugees.
What Is Populism?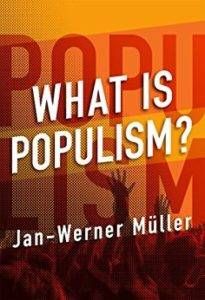 by Jan-Werner Müller
A slim – 136 pages – but dense work of political philosophy, What Is Populism? doesn't have the easy engaging tone of either of the other two books listed here, but it might have the broadest insight into the global political landscape. From Turkey to France to the United States, political leaders and candidates have been embracing the label of "populist" with increased enthusiasm in recent years, and Müller, a political scientist at Princeton, considers what the term means as well as what kinds of implications result form having populists in power.
One of the most interesting lenses through which to view this book is the current Donald Trump presidency in the United States. Although the book was published two months before Trump won the election, Müller uses Trump the candidate as one if his examples throughout What Is Populism? Even when Trump is not Müller's example, the similarity between the current President and the characteristics the author uses to describe populist leaders is astounding. From an attempt to discredit media and communicate directly with the public to the notion that "only some of the people are really the people," Müller's explanation of populism reads like an interesting and almost prescient politics textbook meets Vox explainer.