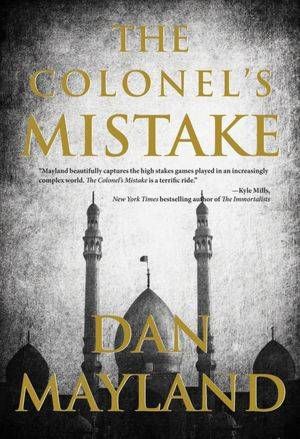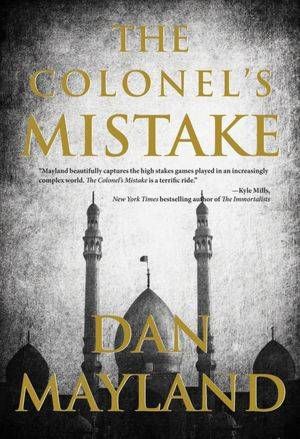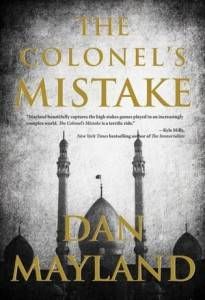 This installment of Riot Recommendation is sponsored by The Colonel's Mistake by Dan Mayland.
Mark Sava, former CIA station chief of Azerbaijan, lives a quiet life as a professor at Western University in the city of Baku. But his peace is shattered by both the assassination of a high-level American during an international oil conference and the arrest of CIA operations officer Daria Buckingham for the crime.
Sava knows the Iranian American Buckingham well—he personally trained her—and doesn't believe she had anything to do with the murder, so he visits a CIA control center to discuss the situation with the new station chief. When no one answers the outside intercom, Sava overrides the security code and stumbles upon the grisliest scene of his career. Now, he can't help but wonder if he really knows Buckingham as well as he thought…
_________________________
On Monday, we asked you to recommend your favorite books about national security, intelligence, and the spy's life. Here's what you suggested in the comments and on Facebook and Twitter.
The Spy Who Came In From the Cold by John LeCarré
Agents of Innocence by David Ignatius
Restless by William Boyd
An Ordinary Spy by Joseph Weisberg
The Atrocity Archive by Charles Stross
The Fourth Protocol by Frederick Forsyth
Modesty Blaise by Peter O'Donnell
Alpha by Greg Rucka
The Milo Weaver series by Olen Steinhauer
Charlie Higson's Young Bond series (for kids)
From Russia with Love by Ian Fleming
On Her Majesty's Secret Service by Ian Fleming
The Complete Sherlock Holmes by Sir Arthur Conan Doyle
anything by Jeffrey Deaver
Tom Clancy's Jack Ryan books
The Eye of the Needle by Ken Follett
Let the Tiger Die by Manning Coles
Brad Meltzer for political suspense
anything by Robert Ludlum
James Patterson's Alex Cross books
anything by Brad Thor
Op Center by Tom Clancy
Daniel Silva's Gabriel Allon series
anything by Nelson DeMille
It Can't Always Be Caviar by Johannes Mario Simmel
Donald Hamilton's Matt Helm series
Last of the Breed by Louis L'Amour
What did we miss?