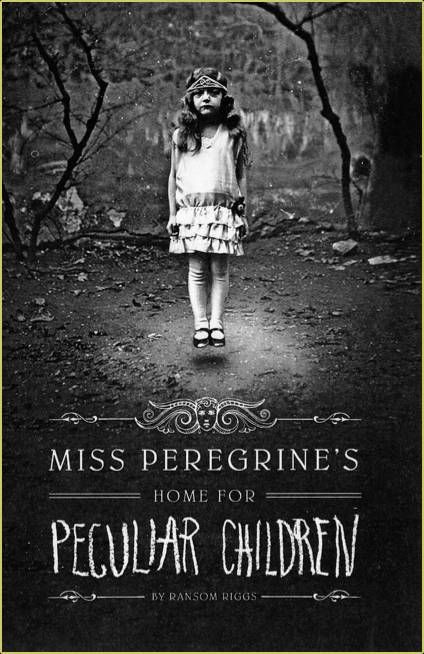 Fiction
Beyond the Bestsellers: So You've Read Miss Peregrine's Home for Peculiar Children
You've discovered next reads for the "Divergent" series and for Sarah Dessen so far in the "Beyond the Bestsellers," but this month, let's shake things up completely: let's look at next reads for fans of the mega hit Miss Peregrine's Home for Peculiar Children by Ransom Riggs. Sure, this is a book that would probably be best talked about during early fall, when we're all in the mood for something slightly creepy and frightening. But with the recent release of the graphic novel based on the book from Yen Press at the end of October and the forthcoming release of the sequel Hollow City on January 14 from Quirk, there's no better time to talk about what readers may enjoy if they dig this book.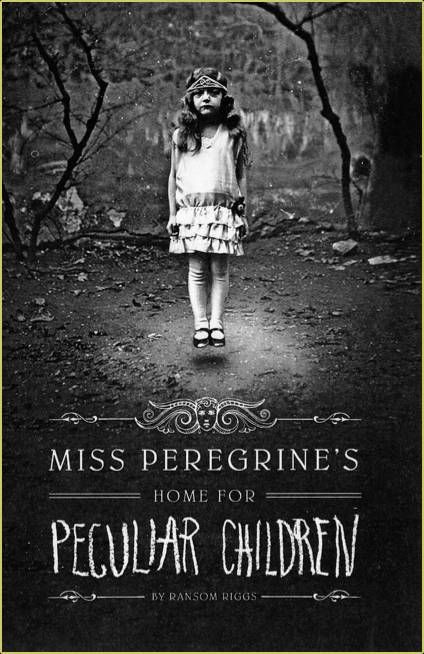 Why You Like Miss Peregrine's Home for Peculiar Children
Riggs's book skirts the line between YA and Adult, depending upon whom you ask: the New York Times places this one squarely on their YA Bestsellers list, but USA Today lists it within their general adult list. This is an ideal crossover title, meaning it appeals to both teens and adults. Those who enjoy reading YA books, as well as those who don't tend to consider themselves YA readers, find this particular title appealing since it blurs the lines.
Part of why this book appeals across readership lines is that it's unique in format: this isn't a standard novel, nor is it a graphic novel. It makes use of mixed media. Within the text, there are photographs that connect to and enhance the plot. The storytelling comes through more than one method.
This book is creepy, suspenseful, and twisted. Riggs develops an eerie and atmospheric novel that is filled with tension that's heightened — rather than halted by — the mixed media approach to telling the story.
Like the blurring of category lines, as well as the unique method of telling the story, another element that makes Miss Peregrine's Home for Peculiar Children popular is that it toys with traditional genre boundaries. Is this novel supernatural? Is it historical? Is it historical fantasy? Is it horror? Readers walk into the book expecting one thing and leave it with a whole different set of questions about what it is that happened (or didn't happen).
Try One of These Next
As usual, your mileage may vary with whether these books are perfect "next reads" if you loved Miss Peregrine's Home for Peculiar Children, especially because the appeal factors for that book are wide and varied. You'll never have "the next Miss Peregrine" exactly because that book already exists, but I suspect one — or all! — of these books will likely make great next reads for fans of Riggs's work.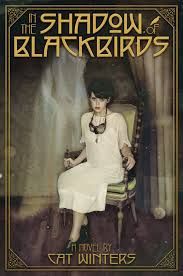 In the Shadow of Blackbirds by Cat Winters
If it's the mixed media in conjunction with the blurring of genre lines between history, fantasy, and horror that appealed to you in Riggs's book, then Winters's novel is a natural next read. It's 1918 at the height of Spanish Influenza, spiritualism, and a little old thing called World War I. Mary never believed in ghosts before, but when the first boy she loved who died in battle appears before her as a spirit, perhaps she'll have to change her mind — even if only because he's come back to request something of her.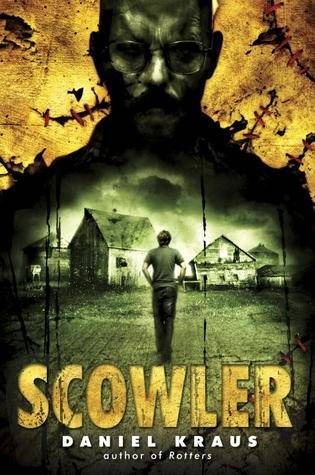 Scowler by Daniel Kraus
Kraus's novel should appeal to fans of Riggs's book not because it makes use of mixed media nor because it's historical (though it is set in the 1980s). Instead, the appeal lays entirely in the atmosphere, in the creep factor, and in the tension within the story and writing. This is a true horror novel, with gore and guts, as well as a set of childhood toys that come alive — whether they really come alive or are alive only in the mind of main character Ry's mind lies in the hands of the reader.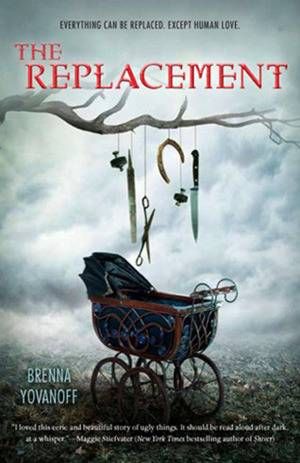 The Replacement by Brenna Yovanoff
Eerie, atmospheric, and haunting, Yovanoff's novel follows 16-year-old Mackie Doyle, a Replacement who was left in the crib of a human child. Now he's struggling to survive in a world not meant for him and where there are dark repercussions when the baby sister of the girl he has a crush on suddenly goes missing. This is one for the fans of the supernatural elements of Riggs's book.
Want more next reads for Miss Peregrine's while you anxiously await Hollow City? Then you'll want to also check out:
Anna Dressed in Blood by Kendare Blake, for the supernatural element
This Dark Endeavor and Such Wicked Intent by Kenneth Oppel, for the dark horror angle

The Monstrumologist series by Rick Yancey, for the horror and supernatural angles

A Monster Calls by Patrick Ness, for the mixed media approach, though with illustrations, rather than photographs,as well as for atmosphere
Long Lankin by Lindsey Barraclough, for the supernatural and haunting atmosphere
The Shades of London series by Maureen Johnson, for the blurring of genres, including horror, fantasy, and historical — this one spent a short period on the New York Times YA Bestsellers List

The Night Circus by Erin Morgenstern, especially perfect for those seeking a crossover title, rather than a strictly-YA book

Asylum by Madeline Roux, which uses mixed media to tell the story (it landed on the New York Times YA Bestsellers List for a short time, as well)
_________________________
Sign up for our newsletter to have the best of Book Riot delivered straight to your inbox every two weeks. No spam. We promise.
To keep up with Book Riot on a daily basis, follow us on Twitter, like us on Facebook, , and subscribe to the Book Riot podcast in iTunes or via RSS. So much bookish goodness–all day, every day.