The last book in Robin LaFevers's New York Times Bestselling His Fair Assassin trilogy, Mortal Heart, hit shelves November 4. This historical fantasy series is perhaps best sold by simply saying it's about assassin nuns. Of course, there's a lot more to it than that, which is why it seems like the perfect series to dig into for the semi-regular Beyond the Bestsellers feature. If you're looking to expand your YA reading horizons, here's a look at why LaFevers's series is appealing and has garnered acclaim, as well as a handful of recommended next reads that feature similar elements.
Nothing will ever be the next His Fair Assassin trilogy since we already have this series, so mileage may vary on these recommendations. Chances are good, though, fans of LaFevers's series will find a book or two here that suits their reading tastes based on the elements that makes her series so well-loved.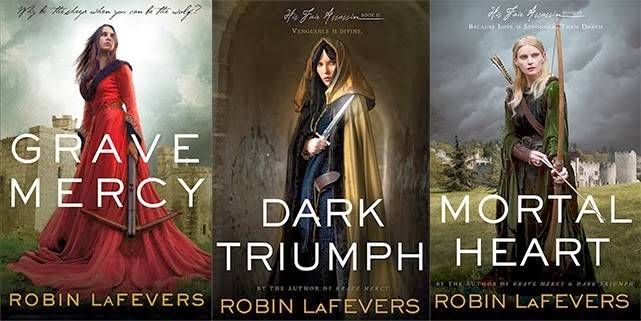 Why You Like The "His Fair Assassin" Trilogy
LaFever bends and toys with genre in her series. These are historical fantasy novels, meaning that they are set in a historical period — in this case, 15th century Brittany — and while time frame and details may be true, the story is largely a work of fantasy, and the historical accuracy isn't key to the story. The shorter way of thinking about it is that these are fantasy novels that take place in a real historical period. They're not set in a fantasy world but in a world that is/was real.
Assassin nuns. This is a story about girls who are brought up in a convent and yet are trained to become assassins. The subversion of gender norms, alongside the subversion of expectation of nuns here is immediately intriguing, and LaFevers doesn't just offer a catchy premise. She pursues it throughout, offering fully-developed characters who are more than what they're training to be. It doesn't hurt these are compelling, strongly written female characters.
There is political intrigue, as much as there's romantic intrigue. The girls are taking part in protecting their land from those who want to take it over, and despite the power they have as girls able to kill when they need to, they're still teenage girls with teen girl feelings. LaFevers balances the bigger picture of their world with the smaller picture of their individual lives.
Try One Of These Books Next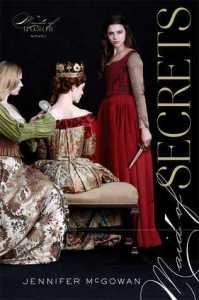 Maid of Secrets series by Jennifer McGowan
McGowan's duology follows an orphan named Meg who makes a "living" as a pick pocket. But when she steals from the wrong nobleman, she's taken from the life she's always known and prepares herself for what she expects to come: a life in prison. But Meg's not taken there. Instead, she finds herself taken into royal service in the court of Queen Elizabeth and she's trained in becoming a Maid of Honor, tasked with being one of her protectors.
When the Spanish Court is visiting, Meg's skills as a protector are put to the test — as are her skills as a spy. There's something afoot politically, and, well, maybe there's something afoot romantically for Meg, too. McGowan's series should appeal to fans of LaFevers for the way it weaves politics, history, and romance, as well as a cast of solidly developed female characters. It's worth noting these titles are paced more slowly than the entries in His Fair Assassin, so the senses of danger and immediacy aren't as apparent.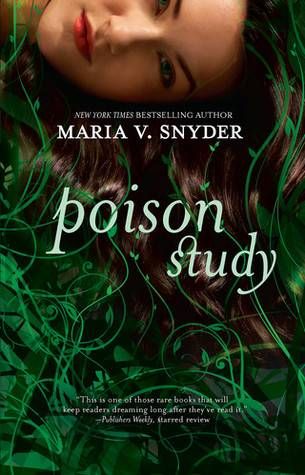 Poison Study series by Maria V. Snyder
Yelena is going to be executed because she's a murderer. But then she's offered an opportunity: in exchange for her life, she will become a food taster in the palace of Ixia. Being a food taster indeed means she'll get to taste some of the best meals and she'll have access to some of the most luxurious places within Ixia, but the job also comes with the chance she could eat something filled with poison. Something that's meant to take down the Commander of Ixia.
It's because of death by poison that the food tasting position was even an option for her.
Snyder's Study series is technically published through an adult imprint, but it has mega crossover appeal for YA readers. While it leans solidly fantasy, the political and romantic intrigue, the pacing, and the subversive elements of this story and of main character Yelena make this a great next read for fans of His Fair Assassin.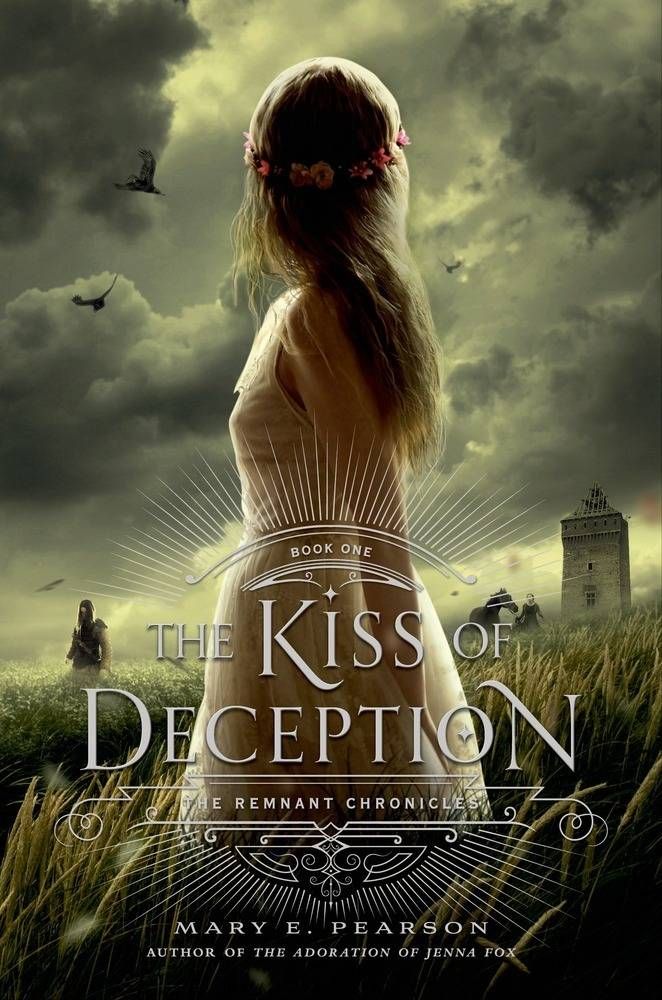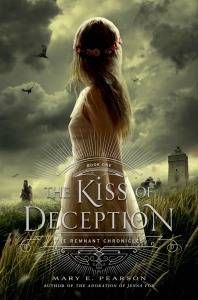 The Kiss of Deception series by Mary E. Pearson
Is it unfair to talk about a book that is an intended series but only book one has been published so far? Too bad.
Lia is a princess and the First Daughter of the House of Morrighan. The Kingdom of Morrighan is full of traditions, but Lia's not thrilled with one that directly involves her — she's expected to marry someone she's never met as a means of securing a political alliance.
On the day of her wedding, she flees to a small village, where she attempts to fit in with the villagers. When two strangers arrive into the small village, she's unaware one is the prince she stood up and one is an assassin, hired by her father, who is out to kill her.
Pearson's novel is high fantasy, featuring a memorable, strong-headed female main character who chooses to subvert the expectations set upon her from her society. There's romance, political intrigue, and fast paced, solid writing, all of which should appeal greatly to fans of LeFevers's series. Book two, The Heart of Betrayal is slated for July 2015.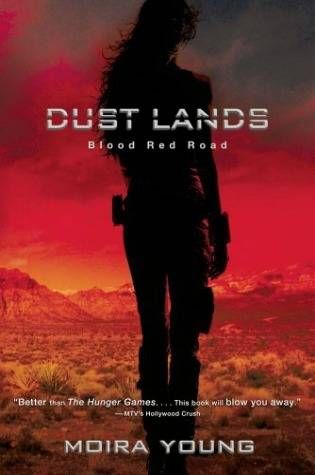 Blood Red Road (Dust Lands series) by Moira Young
This is a series I recommended as a next read for those who loved Veronica Roth's Divergent. While it seems odd to recommend a post-apocalyptic novel with a very different writing style — it's written with a dialect to it — as a read alike to LaFevers's historical fantasy, it's not.
Young's story features a strong, knife-wielding female main character who goes all out to take care of the business she needs to take care of. There are social and cultural politics at play, all of which Saba must undermine to survive. She's a fighter, and yet, she's also a bit of a romantic. The tone and pacing of Young's series should also work for those who loved those elements of LaFevers's series. Perhaps it's worth noting here, too, that despite Blood Red Road being a potential next read for fans of Divergent and for fans of His Fair Assassin, Divergent and the His Fair Assassin series are probably not great next reads for one another.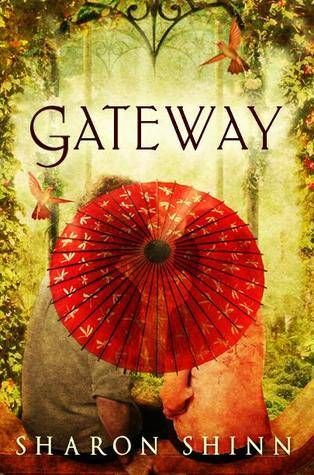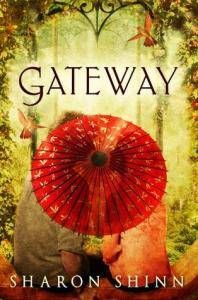 Gateway by Sharon Shinn
For readers who'd prefer just a stand alone book recommendation, Shinn's Gateway might do the trick. The story follows Daiyu, an adopted Chinese girl growing up and feeling like an outsider in the city of St. Louis. When a jewelry seller shows Daiyu a black jade ring, she buys it because it reminds her of her heritage. The ring is more than a talisman though — it's a magical tool that takes Daiyu into a reimagined version of St. Louis that is like 19th century China.
It's there she's recruited as a spy. Daiyu practices her new trade, and among the new skills she learns, she finds herself falling for a boy named Kalen. The only problem is that when her work is done in this version of the past, she'll have to go back to her modern day life in St. Louis . . . and it doesn't include Kalen.
This historical fantasy features a girl trained in arts such as sleight of hand, spying, and deception, undercutting not only the expectations for girls in modern St. Louis, but even more so for girls in 19th century China. Gateway also offers romance aplenty.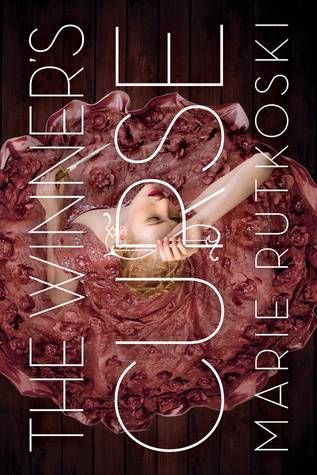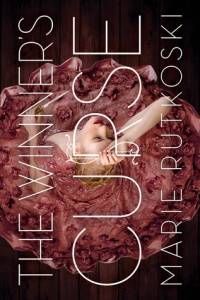 The Winner's Curse series by Maria Rutkowski
One more recommended next read, especially for those who are seeking that historical fantasy element, is Marie Rutkowski's The Winner's Curse series, set in a a period reminiscent of ancient Rome/Greece. It features the romantic intensity of LaFevers's series, and the culture teaches its women to be warriors. This series just started earlier this spring, and book two, The Winner's Crime, will be published in March 2015.
____________________
Expand your literary horizons with New Books!, a weekly newsletter spotlighting 3-5 exciting new releases, hand-picked by our very own Liberty Hardy. Sign up now!