This content contains affiliate links. When you buy through these links, we may earn an affiliate commission.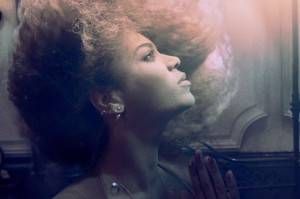 The first time I watched Lemonade, I immediately recognized it as story. As I heard the narration between the songs, I reached for my notebook and wrote phrases down in the same way I write down quotes from novels. This wasn't just a series of music videos like her self-titled album. Instead, with the intermix of Warsan Shire's poetry, Beyoncé's lyrics and the incredible visuals, we are presented with a complete narrative. Beyoncé made a choice to make us devour Lemonade as a whole, which changes our interaction with her work. She takes on a character in this story, and compels us to consider the context and meaning of each lyric.
There is a series of incredible think pieces about the deeper context and cultural significance of Lemonade. Many of them asked the same questions that we ask of our favorite books, especially those written by women and writers of color. How much is this is autobiographical? What can I assume about this person based on their creative work? Roxane Gay made an excellent point in an interview when she said, "often times the only thing women are allowed to be experts on is themselves." I quickly became tired of the all personal life speculation, and wanted to see Lemonade as a work of art, as a work of fiction. It feels more interesting and dynamic to consider this piece as a story that Beyoncé has intentionally created for and about black women.
I was especially drawn in by Warsan Shire's poetry. The excerpts included in Lemonade work to form a deeper narrative. We follow the unraveling and reconstruction of a woman who has been wronged, working through stages of her emotions. Shire's poetry leads us deeper into the story through its allegorical description of the men in question, sounding almost like a fable. "You remind me of my father/ a magician/ able to exist in two places at once." Or: "In the tradition of men in my blood/ you come home at three a.m./ and lie to me." These words lead into the first song, "Pray You Catch Me," where Beyoncé's lyrics signal a discovery; that initial conflict that is needed to begin a story. The careful interplay of the verse and the music serves as the hook for the reader – or in this case, the listener – creating an impetus for investment in the outcome.
In every good book, we need to know the character. Shire's poetry reveals a woman who is both assertive and questioning. This back and forth of "I tried to change…to be soft/prettier/less awake" to "why can't you see me/ everyone else can," brings vitality and visceral emotion to a woman we can feel and relate to, and provides a sense of purpose to the righteous anger Beyonce's character expresses in "Hold On" and "Don't Hurt Yourself." Here, we get the action, the movement of plot, the declaration of intention.
As we continue through Lemonade, we slow for character development, realization and change. The video guides us directly with words that work as chapter titles like Reformation, Forgiveness, Resurrection, Hope and Redemption. In this, we get the full arc, (the fall, change and growth), that is the fodder for a fully realized character.
One of my favorite things about this album/film/story is that this collaboration between Beyonce and Warsan Shire, this blend of poetry/music/verse, is so grounded in the mythology and magic and discourse of black women. It proudly proclaimed a sense of autonomy, while also showing the strength it takes to struggle, survive and maintain a sense of empathy. This is what good literature has done for me: celebrate these stories of strong black women making it, and lifting each up.
Beyoncé's Lemonade was made for readers. Sh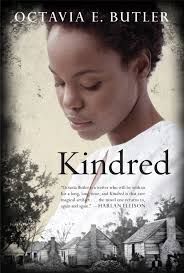 e gives an auditory companion to soul-shifting, empowering books like Octavia Butler's Kindred. I was reminded of Bluest Eye, Women Who Run with the Wolves, Daughters of the Dust, and Their Eyes Were Watching God. (Check out a Lemonade-specific book list here!). Approaching Lemonade as a reader made me fully appreciate her work as a complete artist, including writer, and to be witness to the beautiful disintegration of the walls we normally put up between lyrics and literature.