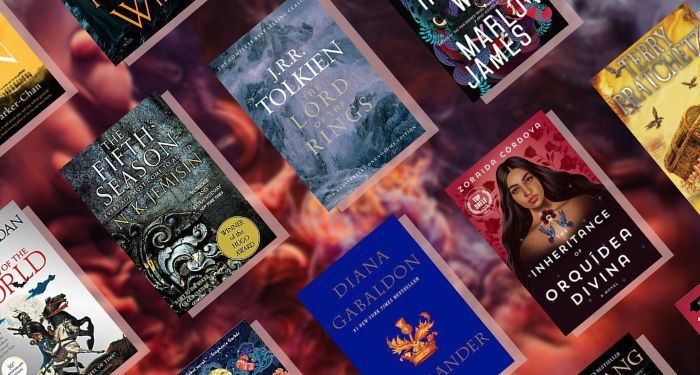 Lists
The Bestselling Fantasy Books of All Time
I think most of us are vaguely familiar with the bestselling fantasy books of all time. After all, to be bestsellers they have to be pretty popular. But I've also found that the most well-known fantasy bestsellers tend to be middle grade or YA. That means books like Twilight, The Chronicles of Narnia, The Little Prince, The Hobbit — maybe even The Wizard of Earthsea — are the first ones that come to mind. But I won't talk about those books today, because for this list I've decided to focus solely on adult titles!
Before we jump into the list, I want to point out that the publishing industry is still overwhelmingly white. We've certainly seen improvements, and campaigns like #BlackoutBestsellerList have helped more authors of color take over bestseller lists, but the #PublishingPaidMe hashtag that took over Twitter in 2020 showed just how biased publishers still are when choosing which stories to invest in. All that is to say that when looking at the bestselling fantasy books of all time, basically all of them are written by white authors.
That's why I have decided to chop this list into two. The first half will take a look at the bestselling fantasy books of all time focusing on sales numbers. That section will be grouped by series rather than individual books. The second half will be dedicated to fantasy books written by authors of color that have been featured on bestseller lists — and that I hope one day will also become bestselling fantasy books of all time.
Without further ado, let's take a look at these 20 amazing fantasy books!
---
Now that we've gone through some of the bestselling fantasy books, check out our picks for the best fantasy novels of the last 10 years. Want more? Take a dive into our Sci-Fi/Fantasy Archives for all kinds of quizzes, lists, essays, and general bookish content!