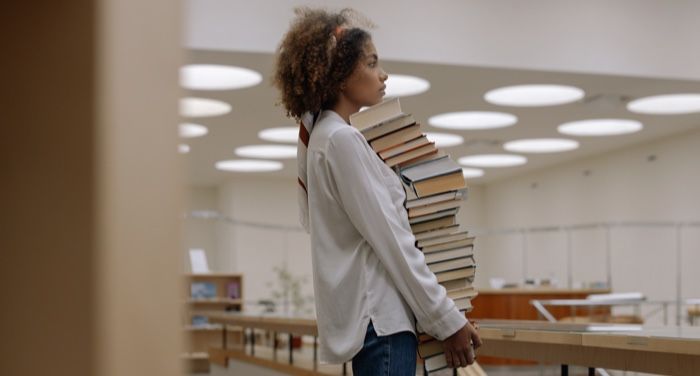 News
The Bestselling Books of the Week, According to All the Lists
This content contains affiliate links. When you buy through these links, we may earn an affiliate commission.
We've said it once and we'll say it again: compiling the bestselling books of the week isn't a super straightforward process. There isn't one Source to Rule Them All because every bestseller list uses its own cryptic system of data points and criteria. Amazon, for example, is notoriously private about its sales figures. Not all bookstores report their sales to the New York Times. Then there's the issue of how some books get onto the NYT bestseller list in the first place (we'll just leave this and this here).
So how do we put this list together? We look at the USA Today overall top 10; Publishers Weekly overall top 10; the New York Times top 10, both Combined Print & E-Book Fiction and Combined Print & E-Book Nonfiction lists; Amazon Charts top 10, both Fiction and Nonfiction; and Indie Bestsellers top 10, Fiction and Nonfiction, both Paperback and Hardcover. New additions to the list this week are bolded.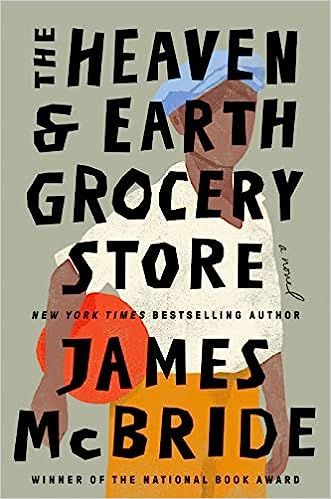 A few notes on this week's findings: the Elon Musk bio continues to chart on all five lists as does Fourth Wing, so at least we have dragons to turn to if we have to look at Elon's face week to week. Proving that cancel culture is alive and well, a Robert Gailbraith title made it to three of the lists. This is fine. The two titles that made it to four of the bestseller lists are a comedy of a pairing if I've ever seen one and apt summation of the state of American politics. Maybe check out the one by Heather Cox Anderson as well as her (very) popular newsletter, Letters from an American, where she breaks down daily news through the lens of history ("history doesn't repeat itself, it rhymes").
Finally, this list continues to have a lack of diversity on many levels, including being disproportionately by white authors. This unfortunate fact is so reliably the case that we build that disclaimer text into the template for this post – this is not a joke. Some Indie Bestsellers you should know about are The Heaven & Earth Grocery Store by James McBride, The Fraud by Zadie Smith, Trust by Hernan Diaz, and Solito: A Memoir by Javier Zamora.
Books On All Five Bestseller Lists:
Elon Musk by Walter Isaacson (Publishers Weekly #7, NYT #5, Amazon #1, Indie Bestsellers #3, USA Today #6)
Fourth Wing by Rebecca Yarros (Publishers Weekly #5, NYT #3, Amazon #4, Indie Bestsellers #2, USA Today #3)
Books On Four Bestseller Lists: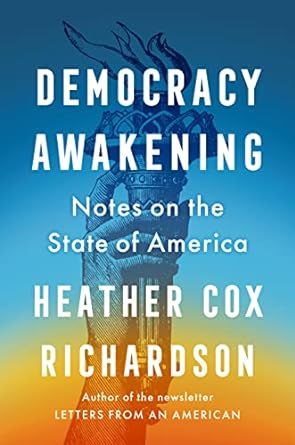 Democracy Awakening: Notes on the State of America by Heather Cox Richardson (Publishers Weekly #9, NYT #4, Indie Bestsellers #1, USA Today #4)
The Democratic Party Hates America by Mark R. Levin (Publishers Weekly #4, NYT #3, Amazon #2, USA Today #2)
Books On Three Bestseller Lists:
Enough by Cassidy Hutchinson (Publishers Weekly #2, NYT #1, Indie Bestsellers #2)
Holly by Stephen King (Amazon #5, NYT #6, USA Today #5)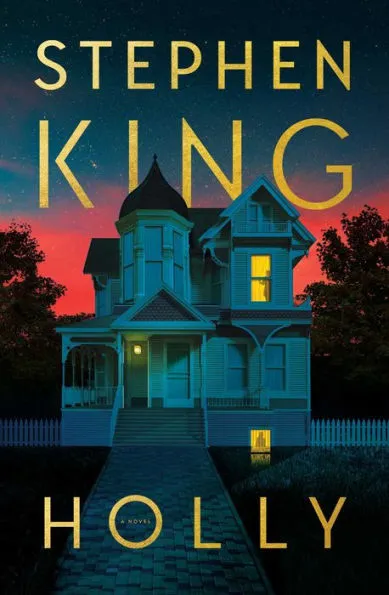 Killers of the Flower Moon by David Grann (NYT #6, Amazon #5, Indie Bestsellers #1)
Lessons in Chemistry by Bonnie Garmus (NYT #9, Amazon #6, Indie Bestsellers #5)
The Running Grave by Robert Gailbraith (Publishers Weekly #6, NYT#1, USA Today #7)
Tom Lake by Ann Patchett (NYT #8, Amazon #2, Indie Bestsellers #1)
---
Go beyond the bestseller lists with made-for-you book recommendations from TBR, our book recommendation service!
Find more news and stories of interest from the book world in Breaking in Books.