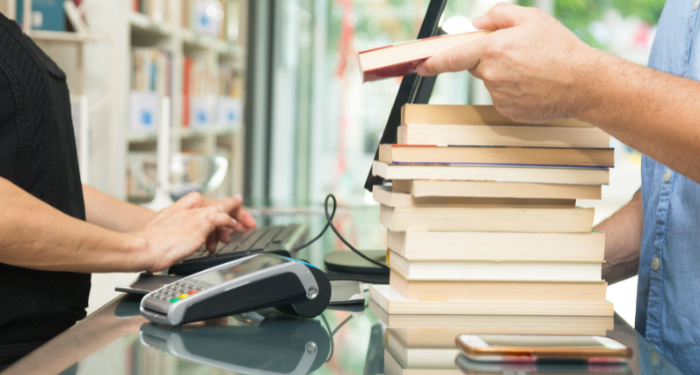 News
The Bestselling Books of the Week, According to All the Lists
This content contains affiliate links. When you buy through these links, we may earn an affiliate commission.
When it comes to the bestseller lists, the logil behind them is shrouded in mystery. Each uses its own cryptic system of data points and criteria. That's where this feature comes in: we look at the overlap between the five biggest bestseller lists to get a bird's eye view of bestselling books of the moment.
This week, the success of Oppenheimer has rocketed the book that inspired it, American Prometheus, up the nonfiction charts. Other additions to the list this week include a new Daniel Silva title as well as some books that have been flirting with the bottom of the top 10 lists for weeks. The only book to make it onto all five bestseller lists is Fourth Wing by Rebecca Yarros, which was briefly out of stock and is now widely available again.
To get these numbers, we look at the USA Today overall top 10; Publishers Weekly overall top 10; the New York Times top 10, both Combined Print & E-Book Fiction and Combined Print & E-Book Nonfiction lists; Amazon Charts top 10, both Fiction and Nonfiction; and Indie Bestsellers top 10, Fiction and Nonfiction, both Paperback and Hardcover. New additions to the list this week are bolded.
This list continues to have a lack of diversity on many levels, including being disproportionately by white authors. Some new releases that deserve more attention include Crook Manifesto by Colson Whitehead, The Deep Sky by Yume Kitasei, and A Guide to the Dark by Meriam Metoui.
---