News
The Bestselling Books of the Week, According to All the Lists
This content contains affiliate links. When you buy through these links, we may earn an affiliate commission.
What's everyone reading this summer? Well, that depends who you ask. Every bestseller list uses its own secret set of data points and criteria, and they can vary wildly. That's why we put together this list every week that blends all those bestseller lists together to see which titles rise to the top.
Our only brand new release to make the list this week is Ann Patchett's newest novel, Tom Lake. Ann Patchett is a beloved, award-winning author, and Tom Lake is a Reese's Book Club Pick, so it's no surprise it's doing well!
This combined bestseller list continues to have a lack of diversity on many levels, including being disproportionately by white authors. Some other bestsellers you should know about are The Summer I Turned Pretty by Jenny Han (Amazon Bestseller), Crook Manifesto by Colson Whitehead (Indie Bestseller), and Yellowface by R. F. Kuang (Indie Bestseller).
To get the results listed below, we look at the USA Today overall top 10; Publishers Weekly overall top 10; the New York Times top 10, both Combined Print & E-Book Fiction and Combined Print & E-Book Nonfiction lists; Amazon Charts top 10, both Fiction and Nonfiction; and Indie Bestsellers top 10, Fiction and Nonfiction, both Paperback and Hardcover. New additions to the list this week are bolded.
Books On Four Bestseller Lists: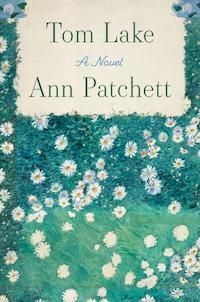 Tom Lake by Ann Patchett (Publishers Weekly #2, USA Today #2, NYT #1, Indie Bestsellers #1)
Too Late: Definitive Edition by Colleen Hoover (Publishers Weekly #4, USA Today #4, NYT #4, Indie Bestsellers #6)
Baking Yesteryear: The Best Recipes from the 1900s to the 1980s by B. Dylan Hollis (Publishers Weekly #10, USA Today #10, Amazon #7, Indie Bestsellers #8)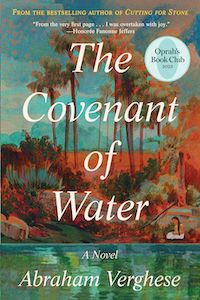 The Covenant of Water by Abraham Verghese (NYT #7, Amazon #2, Indie Bestsellers #5)
Atomic Habits by James Clear (Publishers Weekly #7, Amazon #2, Indie Bestsellers #6)
Lessons in Chemistry by Bonnie Garmus (NYT #6, Amazon #6, Indie Bestsellers #4)
It Ends With Us by Colleen Hoover (Publishers Weekly #6, NYT #5, Indie Bestsellers #5)
---