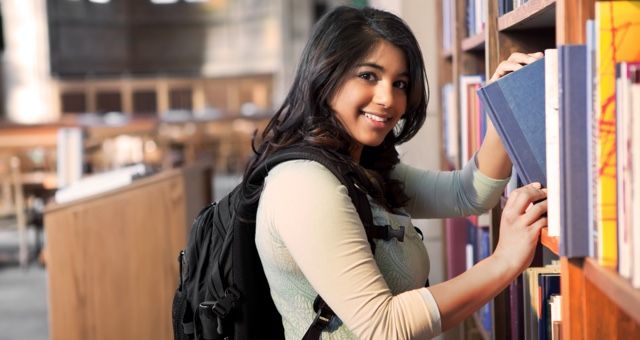 Lists
The Best Young Adult Authors: A Non-Definitive List
This content contains affiliate links. When you buy through these links, we may earn an affiliate commission.
What does it mean to be one of the best young adult authors? Clearly, there's no way to measure such a thing while being entirely objective, so I'm giving up any pretense of doing so. This list of the 20 best young adult authors is personal, and there's no way it couldn't be. Your mileage may (and will) vary because we are different people.
With that being said, my criteria for making this, my list of the best young adult authors, is as follows. To make this list, the authors must have published more than one young adult book. They must be clearly written for young adult audiences, rather than middle grade or adult audiences. This means that a lot of classic novels that are typically now marketed towards young adults did not make the cut because they were originally intended for adult audiences (see: Little Women). Similarly, as much as I love the Harry Potter series as it is a delight for both children and adults, it's technically a middle grade series and so sadly, it doesn't belong here.
Of course, the main criteria for me (because this list is personal) is a simple one: do I like the author's writing? If you're confused because you don't see a bestselling young adult author on this list, the reason is probably that I'm just not a huge fan of their writing. But let's not focus on who isn't here. Instead, let's drive straight in to this NON-DEFINITIVE list of the 20 Best Young Adult Authors. In no particular order.
Patrick Ness
Patrick Ness is one of the most imaginative young adult authors on this list. He is perhaps most famous for is Chaos Walking series, a three part young adult series about a dystopian world in which all living creatures can hear one another's thoughts in what is called Noise. The first book in the series, The Knife of Never Letting Go, introduces readers to a boy named Todd Hewitt who is forced to leave his home after discovering a place in the swamp free from Noise. Most recently, Ness published a retelling of Moby Dick from the perspective of the whales, called And the Ocean Was Our Sky.
Markus Zusack
You're probably already familiar with Australian-born author Markus Zusak. If not, then you're probably at least familiar with his award-winning young adult novel The Book Thief. Or you've at least heard your friends rave about what a wonderful book this is. This novel, narrated from the perspective of Death during World War II in Germany, lives up to the hype. But Zusack has many other great novels as well. Check out his most recent one, Bridge of Clay, the story of five boys in the suburbs of Sydney who are forced to raise themselves after the death of their mother and the disappearance of their father.
Lauren Oliver
I was first introduced to Lauren Oliver's work through her YA dystopian novel Delirium: the setting is an alternate version of the contemporary United States in which love has been declared a disease and everyone must have a procedure called The Cure to remove the illness. This is the first book in a trilogy in which or heroine Lena fights against the fight against love. And while all of that might sound like your typical young adult dystopian fare, you should know that Lauren Oliver's many books cover a wide range of topics. Her most recent novel Broken Things is a mystery/thriller. She also has a new sci-fi series called Replica about, yes, human replicas. No matter what your favorite YA sub-genre is, Lauren Oliver probably has a book for you.
Maureen Johnson
When I heard Maureen Johnson was writing a YA mystery/thriller series set in a boarding school, my ears perked up. Those are basically all of my favorite buzzwords. Truly Devious and its sequel The Vanishing Stair did not disappoint, and I am eagerly awaiting The Hand on the Wall, the third novel in the series that is set for a January 2020 release. But wait! There's more! Johnson has published 13 YA novels in total thus far. Some highlights: The Name of the Star is the first in a paranormal thriller series set in (yes) a boarding school in London. She's also written standalones, such as The Key to the Golden Firebird, which is about three sisters dealing with the sudden death of their father.
Marie Lu
I recently read Marie Lu's YA novel Warcross. Better late than never, right? If you haven't read this sci-fi series, then here's a brief rundown: Emika is a teenage hacker who is hired by billionaire video game creator Hideo Tanaka to spy on the International Warcross video game championships in order to uncover a security problem. Obviously, her investigation uncovers an evil plot, and things get crazy. I will definitely be picking up the follow up novel! More notable contributions to the YA world from Marie Lu include The Young Elites series and the Legend series. She also one of a few of the authors on this list who has contributed to the DC Icons series (guys, these books are really good): Batman: Nightwalker.
Sandhya Menon
Frankly, Sandhya Menon's writing is delightful. If you're looking for a sweet and fun YA romance with realistic and enjoyable characters, look no further than Sandhya Menon's novels. I absolutely adored When Dimple Met Rishi, and it made my HIGHLY COVETED (jk) best-of-the-year list in 2017. It's about two teenagers who meet at a coding camp. But this isn't just a chance meeting, and it's definitely not love at first sight. For even more cute love stories, check out From Twinkle, with Love and There's Something About Sweetie.
Dhonielle Clayton
Dhonielle Clayton is another one of those authors who writes across several YA sub-genres. My first Dhonielle Clayton novel was Tiny Pretty Things, the first novel in a series she wrote with YA author Sona Charaipotra. Seriously, it was hard to say no to a novel that was marketed as Black Swan meets Pretty Little Liars. But this novel definitely went in surprising directions that make it difficult to compare to anything else, and of course that's a good thing. If drama and mystery in a ballet school setting is not your thing, first of all, what's wrong with you? Second of all, no problem. Dhonielle Clayton recently started a dystopian series called The Belles, in which Beauty is the most treasured commodity. The third book in the series is still untitled, but it is supposed to come out in 2020!
Jenny Han
You know her. You love her. You know she had to make this list of the best young adult authors. She's Jenny Han, author of To All the Boys I've Loved Before, a beloved YA novel and Netflix film. If you've somehow been living under a rock, To All the Boys I've Loved Before tells the story of what happens to hopeless romantic Lara Jean Song Covey when all the love letters she's been secretly writing and hiding away in a box get mailed to their recipients.
But Jenny Han has written many successful YA and children's novels, including the Burn for Burn trilogy and The Summer I Turned Pretty. If that's not enough and you're still dying for more Lara Jean (a lot of us are; she's just a really great character), the sequel to the film, P.S. I Still Love You, is scheduled for a February 2020 release. Prepare yourselves.
Francesca Lia Block
When I was in high school, Francesca Lia Block was basically all I wanted to read. And to this day, I haven't found any author who writes like her. Her prose is lyrical but not overly flowery, and her stories have a dreamlike fairy tale quality that stick with me even now years (and I mean years) after I originally read them. The Weetzie Bat series has always been a fan favorite. The first five books of the series were compiled into one book entitled Dangerous Angels; these novels tell the story of Weetzie Bat, a young girl living in L.A., obsessed with 1950s Hollywood and 1980s punk rock. With her best friend Dirk, she creates a family for herself and an environment full of love and magic, all while tackling issues such as homosexuality, AIDs, blended families, and much more.
Rainbow Rowell
Rainbow Rowell writes adult fiction, short fiction, comic books, and most importantly, young adult fiction, which is what we're her to talk about. I first came to Rainbow Rowell after she released her second YA novel Fangirl, although I was aware of Eleanor and Park as a well-reviewed and best-selling young adult novel in its own right. But let me make it clear. I'm a Harry Potter fangirl FOR LIFE, so a novel about a girl who is heavily involved in the fan fiction community of Simon Snow, a fantasy series that very much resembles Harry Potter, spoke to me. I enjoyed the fangirl aspects of this novel, certainly, but what really made me love Fangirl was Rowell's treatment of mental health issues.
Since Fangirl, Rowell has started writing a Simon Snow series that takes us into the fantasy world of Simon Snow; the first book, Carry On, came out in 2015, and Wayward Son came out in September of this year.
Becky Albertalli
Do you often sit down with a book and finish it in a day with minimal breaks? Well. I don't. But I 100% did with Becky Albertalli's novel Simon vs. the Homo Sapiens Agenda, a contemporary YA romance about a 16-year-old boy named Simon who comes out to a secret internet friend (who he hopes can be more than a friend) name Blue via email. But who is this mystery person? And what will happen to Simon's secret when his emails fall into the wrong hands? The hopeless romantic/Catfish-obsessed reader in me could not wait to find out. I read Becky Albertalli's other novels a little bit more slowly, but still loved them all the same. Most recently, I enjoyed What If It's Us, a novel she co-wrote with the next person on this list.
Adam Silvera
Hey, it's the next person on this best young adult authors list, Adam Silvera! Silvera has authored several New York Times best-selling novels, such as More Happy than Not, History is All You Left Me, and They Both Die at the End. So far, Silvera's novels have focused on LGBT romances set in a contemporary and fairly realistic setting. They Both Die at the End had a bit of a speculative twist in that the characters in the novel learn about when they're going to die from a phone call from a company called Death Cast. But for Silvera's next novel Infinity Son, which comes out in January 2020, he's going full out fantasy adventure. I'm excited to see this author venture into a new genre, and I think this is one everyone's going to be talking about next year.
Leigh Bardugo
Oddly enough, the first Leigh Bardugo novel I ever read was her contribution to the DC Icons series that I mentioned earlier. She wrote the first book in the series, Wonder Woman: Warbringer, and y'all. It is good. But Bardugo is a lot more well-known for her other bestselling young adult books. For instance, the Six of Crows series, which is coming to Netflix as a television series very, very soon. So soon we can all taste it, and I'm very excited. Bardugo has written other great young adult fantasy novels as well. I recently started reading King of Scars, which is the first book in what will be a duology. Again: Y'all. It is good.
Nicola Yoon
Nicola Yoon made me cry, and I'm still not over it. When I started reading The Sun is Also A Star, much like the main character Natasha, I was skeptical. I didn't think I was going to fall in love with this book. But just as Daniel convinces Natasha to fall in love with him by the end of the day, Nicola Yoon had me falling in love by the end of this book. And real tears fell down my face as I read the last few pages. Yoon is not only an excellent storyteller, but she takes risks with narrative form in ways that have so far paid off. You can see this in The Sun is Also A Star and her debut novel Everything, Everything. I look forward to seeing what risks she takes next.
Nic Stone
In 2017, Nic Stone released her debut young adult novel Dear Martin to much critical acclaim. Stone has said that this novel is a direct response to the death of Jordan Davis, a black high school student who was shot to death by a white man in a hate crime. In the novel, Justyce, a student in a predominantly white high school, starts writing letters to Martin Luther King Jr. after having a run-in with racist police officers. Stone's work following Dear Martin has also focused on contemporary social issues: Odd One Out is about three teenagers grappling with their sexual identities. Jackpot, coming out in October 2019, takes a look at classism.
Mackenzi Lee
Looking for something completely different? Check out Mackenzi Lee's The Gentleman's Guide to Vice and Virtue, a historical young adult novel full of adventure, romance, and bad behavior. Join Monty as he embarks on his Grand Tour of Europe with his best friend Percy and his sister Felicity. Then continue to follow Felicity's adventures in The Lady's Guide to Petticoats and Piracy as she returns to England to enroll in medical school and avoid marriage at all costs. These books are a whole lot of fun, and it's impossible to not fall in love with Lee's characters.
Brandy Colbert
Brandy Colbert's debut novel was a fantastic mystery/thriller featuring a protagonist who dreams of becoming a professional ballerina. Pointe is a gritty and dark contemporary novel that definitely deserves the love it gets. But hear me out. Colbert's best novel so far has to be Little & Lion, a story about a teen named Suzette who returns home from boarding school to offer emotional support for her stepbrother Lionel, who has been diagnosed with bipolar disorder. In this novel, as with all of her novels, Colbert isn't afraid to tackle difficult issues. And she does it expertly. I truly felt for both Suzette (Little) and Lionel (Lion), which made this quite an emotional (but rewarding) read.
Roshani Chokshi
Roshani Chokshi makes it to this list of the best young adult authors because of her talent for writing imaginative and engaging historical fantasy. The Guilded Wolves, her most recent novel, is a heist novel on top of being historical fantasy, and Chokshi has written an amazing cast of characters that are just as well-imagined as the world she has created for them. This book came out earlier this year, and I'm already looking forward to the next one.
Some other highlights from Chokshi's bibliography include The Star-Touched Queen and its sequel, A Crown of Wishes. Chokshi also writes middle grade fiction.
Angie Thomas
Angie Thomas is another one of those young adult authors you have to know about, even if you're not traditionally a reader of young adult fiction. Her novel The Hate U Give was everywhere almost immediately after it was published, and with good reason. Starr Carter's story resonated with so many people, and unfortunately this novel remains a realistic reflection of race relations and police brutality in the United States today. Earlier this year, Angie Thomas published her second novel, On the Come Up, and it's just as good, if not better, than her first. Do yourself a favor and read these books.
Sarah J. Maas
Rounding out this list of the best young adult authors is Sarah J. Maas, who also contributed to the DC Icons series (Catwoman: Soul Stealer). But okay, aside from the DC Icons series, Sarah J. Maas has written a lot of best-selling young adult novels. You've probably heard of her fantasy series Throne of Glass, which is loosely based on the fairy tale "Cinderella," only if Cinderella was an assassin rather than a servant. Her next series A Court of Thorns and Roses is based on "Beauty and the Beast." If you're into fairytale retellings featuring bad ass women and imaginative world-building, you need to read Sarah J. Maas.
---
These are the 20 best young adult authors who made it to my non-definitive list. I likely left one of your favorites off of the list, but I'm hoping maybe you'll also discover a new favorite here. We're so lucky that we live in a time with so many amazing young adult authors, and I'm always discovering more. Find even more young adult content for readers here.