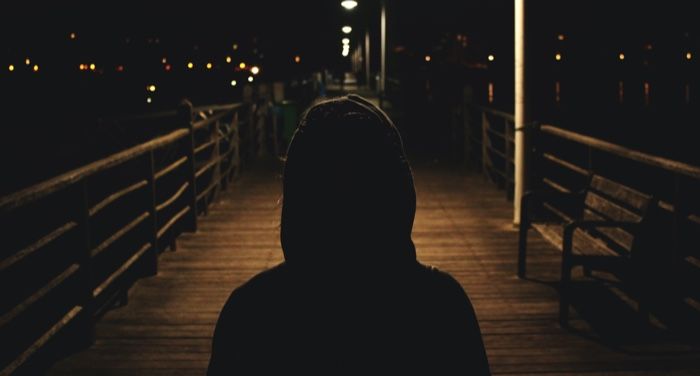 Lists
All in the Family: 8 Domestic Thrillers
I've always found thrillers to be the most riveting when they hit close to home, and it doesn't get any closer than domestic thrillers full of long buried secrets, hidden resentment, and family relationships gone wrong. Here's a list of eight amazing domestic thrillers; most but not all are YA titles, but all of them will work for anyone looking for reads where the thrills are all in the family.
Fight Like A Girl by Sheena Kamal
TW: physical violence and domestic abuse
If the title doesn't already have you hooked, Trinidadian Canadian Trish's journey to become a Muay Thai fighter definitely will. But Kamal's fast-paced domestic thriller is about so much more than Trish learning to fight. When she accidentally causes her dad's death, Trish seeks to make sense of what happened and break free of the abuse she has been subject to for so long.
A Deadly Inside Scoop by Abby Collette
Based around a family-run ice cream parlour, this book is more cozy than thriller but contains some family drama, and of course murder. When Bronwyn, or 'Win,' revamps the family ice cream shop, things take an unexpected turn: she gets stuck in the middle of a murder mystery that reveals long lost connections with her family – and more specifically her father.
This book is only the first in the series and it sets the scene for Win to unravel many more secrets, and eat lots more ice cream.
The Twin by Natasha Preston
I've always admired twins for being so close, and for always having each other's backs. But Preston's dark thriller may just have you rethinking just how close twins should really be. In what starts off like The Parent Trap, Ivy and Iris each live with one parent after their parents' divorce when the girls are 10. But when their mother's death causes Iris to move back in with her twin, Iris wants more than just comfort, she wants Ivy's life. And as she slowly begins to take it, Ivy and Iris get caught up in a tangled web that Ivy doesn't know how to escape.
Shadows From The Past by MTK Ghauri
They say sons inherit the sins of their father, and in Andrew Parker's case that seems to ring all too true. Andrew may be heir to a fortune after his father's death, but he's also heir to a legacy of murder and lies – one that leaves him in a house of shadows that never seem to die.
The Girl I Used To Be by April Henry
Who doesn't love a case of double identity? Olivia Reinhart used to be Ariel Benson, but when her mother was killed and her missing father blamed, she assumed a new identity – literally. Now, as Olivia, she finds out that her father died at the same time as her mother, and suddenly she needs answers. In a thrilling story of trust, secrets, and opening doors that were long closed, Olivia needs to find the killer before they find her.
My Sister, The Serial Killer by Oyinkan Braithwaite
Braithwaite mixes thriller with humour and the result is a spectacular story that has been praised across the globe. Korede and Ayoola share all their secrets as sisters, even the fact that Ayoola's boyfriends keep dying. When Ayoola's latest victim looks to be a man Korede loves, Korede finally realizes just how far her sister has gone. The question remains however: does Korede have the heart to stop her?
Sadie by Courtney Summers
Courtney Summers doesn't leave any stone unturned when it comes to making readers uncomfortable. Following 19-year-old Sadie, who has to deal with the murder of the 13-year-old sister she raised in the absence of their drug-addicted mother, Sadie is painfully haunting. Half the story is told from Sadie's perspective, and the other half is told by a man working with her grandmother and using a podcast to track her. The story becomes a puzzle for the reader to piece together.
My Sister Rosa by Justine Larbalestier
Sibling-based thrillers are clearly a major theme in this list, but I can't help it because they're all so interesting. In the book version of the phrase 'appearances can be deceiving', 17-year-old Che is the only one who knows the truth behind his 10-year-old sister Rosa's blonde curls and dimpled smiles. But even when he knows she may be a psychopath, he can't help feeling protective over her. As they start a new life in a new city, Che has to decide whether to protect his sister or protect the world from her.
---
Looking for more YA mysteries and thrillers? Try these 50 must-read YA mysteries and a roundup of YA thrillers perfect for any time of year.