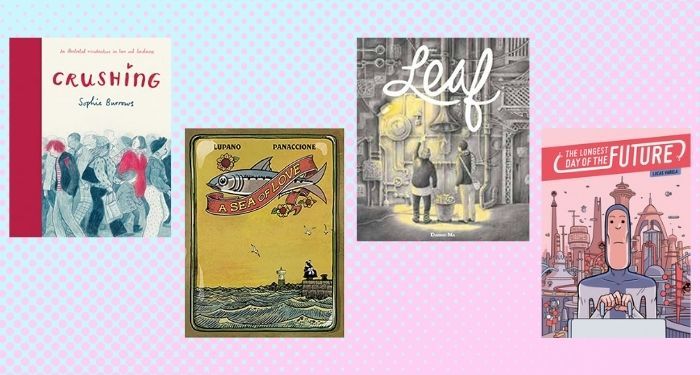 This content contains affiliate links. When you buy through these links, we may earn an affiliate commission.
Among the many reasons graphic novels and comics capture our attention is that the visual storytelling adds an entire additional layer to the book. Art adds, rather than distracts, and the details an artist chooses to emphasize or explore compel a reader to pause not just with the story at hand, but with the art in and of itself. But what happens when the story isn't told with any words at all? Enter wordless graphic novels.
Where picture books are so often seen as "for children," picture books are different from wordless graphic novels in that there is little or no text to the story at all. Instead, the art and its sequencing unravel the story. This technique not only allows for incredible artistry on behalf of the storyteller, but it also leaves readers to explore meaning on their own; without being told the story textually, the story is left to readers to interpret in a fresh way.
That's not, of course, to say that wordless graphic novels are better than traditional graphic novels or novels without illustrations. Instead, it's yet another format for engaging with storytelling and narrative. And though book categories are fluid — anyone at any age can and should read picture books, for example — wordless comics push those category boundaries even further. What a child may pick up in one of these books could be wholly different than what an adult picks up.
Find below some outstanding wordless graphic novels. Even those with a single word or two are likely to leave you speechless.
Engaging Wordless Graphic Novels
---
Want to dig into some more great visually-focused books, graphic novels, or otherwise? Check out these illustrated YA books (that aren't comics), as well as these weird, dark, and twisty graphic novels.