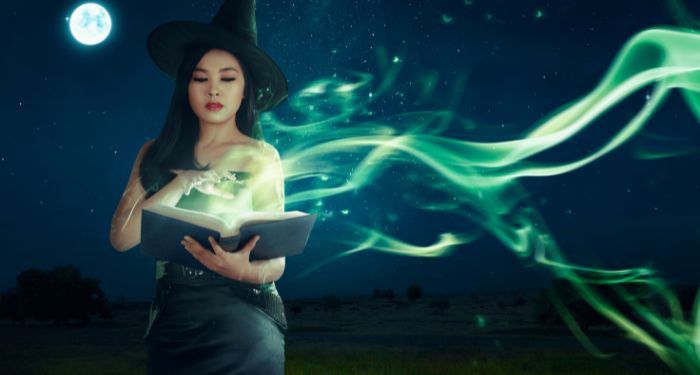 Lists
9 of the Best Witch Mystery Books
This content contains affiliate links. When you buy through these links, we may earn an affiliate commission.
There is no denying it, witch mystery books are absolutely enchanting. I want my books to open with an unexplainable phenomenon. Finally, I want to be lead down paths with enticing red herrings and given an ending with a twist I never saw coming but is so clear in retrospect. While the witchy world building feeds my fantasy obsession, the powerful plots keep me guessing. It is my simple but correct opinion that witch mystery books are simply fantastic. Whether it is a murder or just a general mystery, when you add magic into the mix, you can guarantee my attendance.
In witch mystery books, witches might become involved in detective work to solve a case, or they may keep their day-to-day work but need to follow a series of clues to save the world. Either way, these witches are solving a problem that must be solved. For me, the overall stakes of the case do not really matter. I just want to be invested in the problem and shocked at the end reveal. The books have all the fun of a mystery with all the tools available to magic users. Who doesn't want to be reading minds, talking to ghosts, and uncovering the secret workings of hidden magic to discover clues?
I've included two basic categories of witch mystery books in this list: "The Teenage Witch" for all your young adult picks, and "Witches be Witches" for all the adult witch mystery books. So gather 'round the cauldron and come see these witch mystery books that will knock you off your brooms.