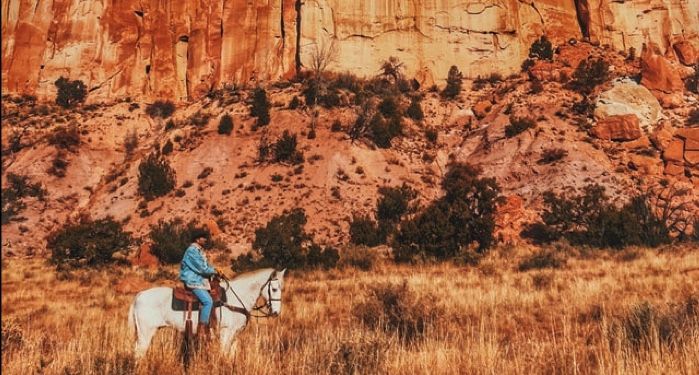 Fiction
Tome on the Range: 28 of the Best Western Books For Your TBR
This content contains affiliate links. When you buy through these links, we may earn an affiliate commission.
Yippie kayak, other buckets! What is it about Westerns that we love? Is it the idea of wide open spaces, the allure of outlaws, the lawlessness? There are many antiheroes from the time of the Wild West, like Billy the Kid and Jesse James. People love to romanticize these times, despite the reality of the violent, harsh living. There is a lot of excitement in the unknown, in heading off into the wilderness with only the stars to guide you. That's what makes the stories you'll find on this list of 28 of the best Western books so exciting!
Some of these books are classics, some are contemporary, and some are a combination of genres. But all are full of adventure and action. Whether you like old-fashioned stories of sheriffs, cowboys, and cattle rustlers, or you like your Westerns a little weirder, there's something here for everyone. (And if you like your Westerns really weird, I recommend one of my favorite books: Motherfucking Sharks by Brian Allen Carr.)
A note that like most genres, Westerns are still lacking in diversity, usually because they whitewash history. There are several great articles about this, including How Hollywood Whitewashed the Old West, Forgotten Heroes: Black Cowboys, and Why It's Time To Retire The Whitewashed Western. Westerns have historically been disproportionately written by white authors partly because they are often racist towards people of color, especially Indigenous people. So it should be mentioned that a lot of these books, because they portray actual U.S. history, contain racism as well as negative portrayals and harm to Indigenous people, people of color, and women.
---
For more Western reads, check out The Rise and Fall of the Western and 100 Must-Read Books of the American West. And don't miss these 8 Recent Diverse Westerns!