Horror
The Best Vampire Adaptations
This list of the best vampire adaptations is sponsored by Carmilla by Kim Turrisi from KCP Loft.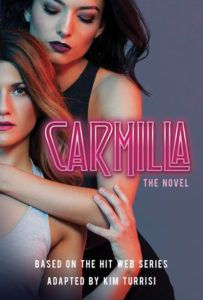 An adaptation of Shaftesbury's award-winning, groundbreaking queer vampire web series of the same name, Carmilla mixes the camp of Buffy the Vampire Slayer, the snark of Veronica Mars, and the mysterious atmosphere of Welcome to Nightvale.
---
I tricked you. I said the best vampire adaptations, but what I really mean is the best-worst vampire adaptations. Hey! Where are you going? This is going to be fun.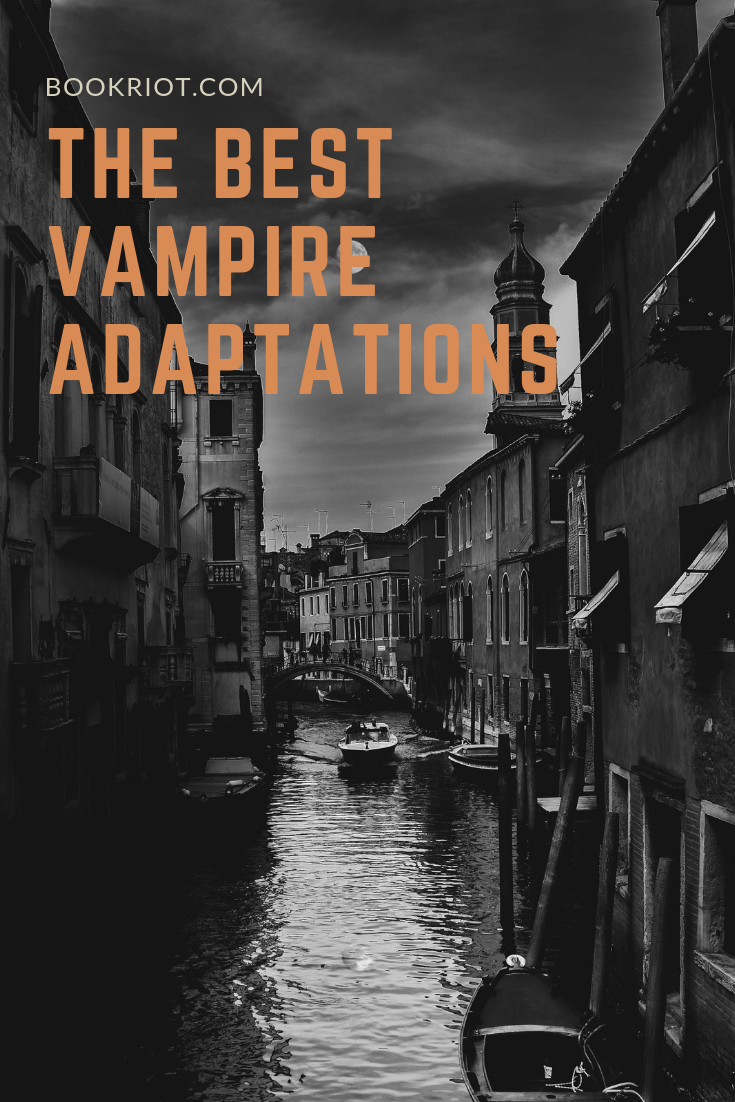 Dracula
People have been adapting Dracula since forever. Most famously as Nosferatu in 1922 (they were sued by Stoker's estate and ordered to destroy every copy, but lucky for film historians a few survived), then officially in 1931 in the famous Universal movie (and its questionable but delightful sequels, not the mention the Spanish-language version that shot on the Universal sets at night when Universal wasn't using them). After that, it was adapted several times by Hammer Films, beginning in 1958, mostly as loose sequels. Then Drac fell somewhat out of favor until the 1992 adaptation directed by Francis Ford Coppola.
Now. I love Bram Stoker's Dracula, even as I laugh uproariously at the absurd idea that it is somehow so faithful to the book as to require the author's name in its title. It is…not. The connection to Vlad Tepes is made up. The eternal love story is stolen from Universal's The Mummy (and not the good one from 1999, though that one did repeat it). Winona Ryder and Keanu Reeves should never have attempted Victorian English accents, dear god why. Lucy apparently goes insane and dies by orgasm, the entire movie is built on the concept of a man sucking on women's flesh, and yet the movie goes out of its way to avoid any suggestion of cunnilingus.
But the movie is really, really fun. The score is outstanding. The camera work is interesting and worth reading The Making of Bram Stoker's Dracula if you can get your hands on a copy.
(For the record, the best adaptation of Dracula is Count Duckula. Obviously. And the worst is Dracula: Dead and Loving It.)
Fun fact: Nosferatu, the unofficial and unlicensed adaptation, introduced the concept of sunlight being deadly to vampires, and now it is almost impossible to find a vampire story where this is not the case.
Carmilla
The second most adapted vampire story (after Dracula) is Carmilla, starting with 1932's The Vampyr, which was a loose adaptation that pretended the original novella was not about lesbians. The next adaptation, Et mourir de plaisir in 1960, was French, modernized, and apparently plennnnnnnty gay, but most of the more erotic lesbian content was cut for U.S. distribution as Blood and Roses. In 1963, an Italian film called Crypt of the Vampire, starring Christopher Lee, was made, and in 1970 Hammer released The Vampire Lovers starring Peter Cushing. (I am unclear why the stars are never the actors who play Carmilla or Laura.) (No, I'm not really unclear on it. I understand how billing works. I am just mad about it.)
An assortment of other movies equating vampirism with lesbianism, or at least freer sexuality, were surely influenced by Carmilla; The Hunger, based on the novel Hunger by Whitley Striber, has themes in common with Carmilla. Most recently, The Moth Diaries, based on the book The Moth Diaries by Rachel Klein, repeatedly references Carmilla, and the 2014 web series Carmilla reimagines the story at a modern day university setting.
Remember when I said this was the second most adapted vampire story? Yeah. There aren't really that many adaptations.
The Vampire Lovers is exactly what you'd hope a Hammer adaptation would be, and the web series is honestly pretty dang great—watch that trailer and tell me it isn't basically Buffy season 4 episode 1. Now somebody make me a faithful adaptation. Or any adaptation. We're due for a new one.
Fun fact: there is a book coming up that will continue the web series. Whaaaaaaat. I love this.
Buffy the Vampire Slayer
Okay, okay, I know: this is not an adaptation. In fact, the series was adapted for comics after it ended. But I want to talk about the potential of the 1992 movie instead. In that mythology, slayer and watcher alike are reincarnated over and over again until the slayer finally ends up a ditzy southern California cheerleader who just wants to have a good time and is real mad that vampires are messing it up for her. She embraces her calling when she discovers that she's, like, really good at it. And her love interest is a loser who decides to be a better person so he's worthy of her.
More vampire movies (and books!) like that, please.
1992, Bloody 1992
I'm not sure what led to the vampire movie glut of 1992, but having already discussed Bram Stoker's Dracula and Buffy the Vampire Slayer, I feel compelled to mention that Stephen King's Sleepwalkers (an original written by the king—er, King—of horror novels), Bloodlust (original), Innocent Blood (original), and Samurai Bikers from Hell (original) were all released in 1992, and the TV series Forever Knight debuted.
Stephen King
In addition to Sleepwalkers, King wrote about vampires in Salem's Lot, which has been adapted three times—as a television miniseries in 1979, a feature sequel in 1987, and another miniseries in 2004; New Line recently announced that they are adapting the book again as a feature, following up their successful adaptation of It and the sequel It: Chapter Two—as well as in The Dark Tower books V, VI, and VII; the first book in The Dark Tower series was adapted in 2017 and was largely considered a disaster, so chances are low that we will see adaptations of the vampirey sequels.
Anne Rice
I was obsessed with The Vampire Chronicles in the early '90s, back when there were only four novels and no Tom Cruise adaptations. Weirdly, my interest waned after the fifth book and the movie. So weird. Terribad and not in a good way, 1995's Interview With The Vampire was one of the worst adaptations I've ever seen (though to be fair, I have not seen it since). So bad that I did not watch 2002's Queen Of The Damned, which is actually supposed to be pretty good.
Blade
1998 saw the first mainstream superhero movie about a Black superhero—Blade, the half vampire who kills vampires (there had been other black superheroes on screen, but Blade was the biggest and the first based on a major comic). Starring Wesley Snipes and based on the Blade Marvel comics, Blade was pretty dang good for the time (in the '90s comic book movies were either part of the Batman franchise or based on obscure T&A titles masquerading as feminism, e.g. Barb Wire and Tank Girl).
Also in 1998, there was an adaptation of John Steakley's novel Vampire$, about which the less said, the better.
I would love to see a new adaptation of Blade. LOVE. Please, someone make this happen.
---
There have been many other vampire adaptations, and some of them have probably even been good. What are your favorites? The best-worst as well as the best and the just plain worst.