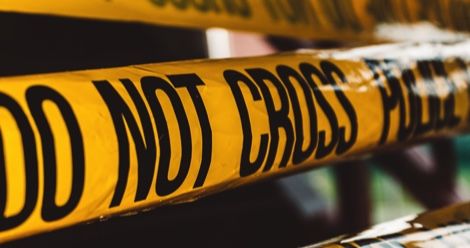 Nonfiction
18 of the Best True Crime Podcasts for Mystery Readers
No one can deny the moment that true crime podcasts have been having, particularly since the explosive success of the first season of Serial. But if you're a mystery reader, maybe you've always been fascinated by these types of narratives about the dark side of people and the multi-dimensionality of that darkness. The rise of the true crime podcast means there are now so many of these narratives to sink our teeth into, but also a lot to weed through. Here's a list of some of the best true crime podcasts that are currently running (or, in the case of limited series, aired sometime this year).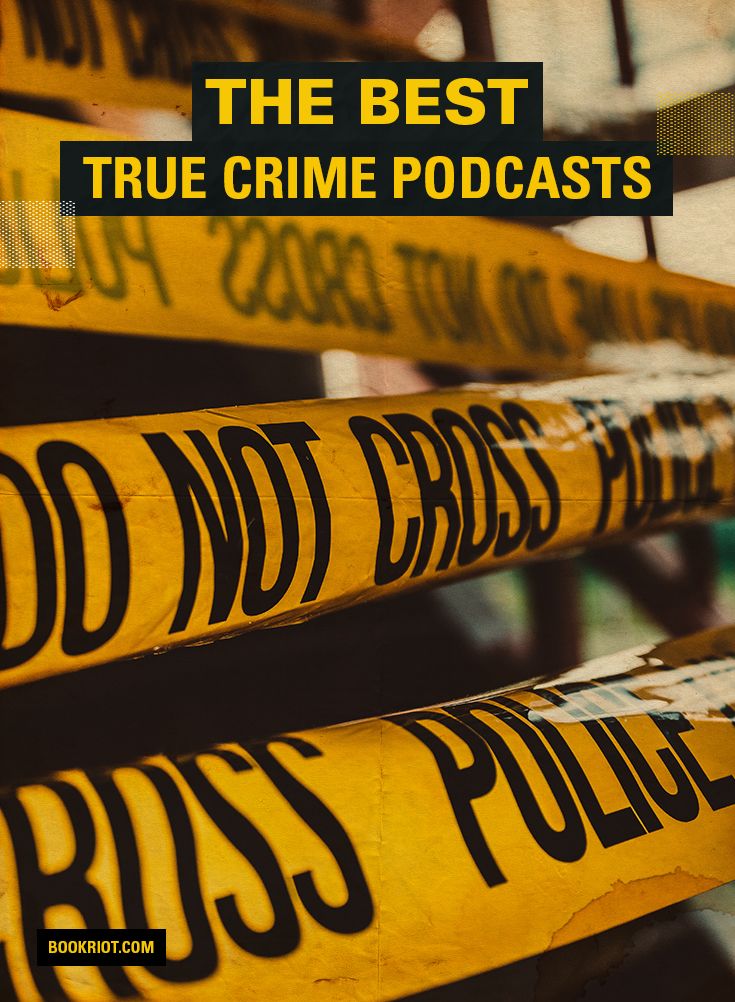 Note: please be advised that many of the best true crime podcasts do also contain graphic descriptions of violence (including sexual violence), crime scenes, and other potentially upsetting content.
Limited Series
These podcasts are multi-episode deep dives into specific cases for those who are interested in detailed and involved examinations and analyses.
The case of the Bear Brook murders confounded investigators at every turn. The victims were never even identified. But this thirty-something-year-old cold case has brought about a scientific breakthrough that is changing how murder cases can be solved.
This podcast comes from Wondery, the same network that joined the L.A. Times to produce last year's true crime hit sensation Dirty John. This time around, they tell the story of Dr. Christopher Duntsch, a neurosurgeon who botched surgeries that resulted in the deaths and injuries of 33 patients, and the hospital systems that failed to stop him.
When she was just a teenager, Melissa Moore found out that her father was a serial killer known as the Happy Face Killer. Today, Melissa is an expert on trauma, violence, and recovery. In this podcast, she joins writer and producer Laura Bright Pacheco to investigate her father and understand her past.
The first season of In the Dark investigated the case of Jacob Wetterling, a young boy abducted and murdered in 1989. The second season, which aired earlier this year, looked into the case of Curtis Flowers, a man who maintains his innocence in a murder case and has won appeal after appeal, but continues to be tried again and again. The Peabody-winning podcast questions the people and systems that have allowed these cases to be mishandled.
If you're intrigued by true crime, but would rather hear about the nonviolent variety, this is the podcast for you. In 1990, 13 pieces of art worth a total of half a billion dollars were stolen from the Isabella Stewart Gardner Museum in Boston, and the case has remained unsolved (and the art unrecovered) ever since.
Host Connie Walker is a Cree woman from the Okanese First Nation whose work attempts to increase awareness and deeply examine the injustices done to Indigenous communities. This podcast focuses on unsolved—and grossly overlooked—murder cases of Indigenous women and girls.
In each season of Someone Knows Something, award-winning filmmaker David Ridgen investigates a different unsolved case to try to uncover new information, at the request of family members of the victims. The podcast is currently in its fifth season, about the 1986 murder of 15-year-old Kerrie Brown.
Host Josh Bloch investigates the self-help group NXIVM and its leader Keith Raniere after running into a childhood friend who recently escaped the group that she now believes to be a cult. A second season of Uncover, which will examine a whole new case, is upcoming.
Non-Sequential True Crime Podcasts
The following podcasts do not follow overarching storylines, so listeners are free to listen out of order or just to the episodes that interest them.
This Australia-based podcast is narrated by a host who remains anonymous, maintaining a level of objectivity that allows listeners to focus on the facts of each crime. The series is heavily researched and scripted in a well-balanced storytelling style that is both neutral and engaging.
Court Junkie presents court cases and trials, delving into each one through meticulous research, interviews, and more. At the same time, our judicial system is also scrutinized as a bigger picture is built up through these individual stories.
Each episode of Criminal attempts to look at different crimes, or aspects of crime, from a unique perspective. The result is a captivating portrait of the people who have been touched by crime in some way, whether that crime is murder or streaking at sporting events.
This podcast is about, you guessed it, female criminals! Two episodes are spent on each case, examining not just the crime itself, but also the life and psychology of the woman behind it. If you enjoy this one, there are a number of other crime-related podcasts on the same network (Parcast), like Cults and Serial Killers.
This is one of many podcasts in the vain of the wildly popular My Favorite Murder in that it's a casual, unfiltered conversation about true crime between friends. But what makes It's About Damn Crime different is that the hosts, who are themselves two women of color, actively focus on crimes involving people of color that typically get a little less attention.
True Crime Adjacent
These are shows that may not fall into the true crime category per se, but they are excellent looks at topics that are related in some way.
A panel of crime writers discuss and review crime-related pop culture and journalism, such as other podcasts, documentaries, TV shows, and beyond. If you ask me, this podcast is pretty darn appropriate for the Book Riot crowd.
The Dream is a fascinating investigation of MLMs (multi-level marketing) and similar business models. The host, Jane Marie, and her team immerse themselves deep into the world of MLMs while questioning their legality and ethics.
Ear Hustle is a podcast brought to you from San Quentin State Prison, hosted by Nigel Poor, an artist who volunteers there, and Earlonne Woods, one of the inmates, to give listeners an intimate look at life on the inside.
This beautiful podcast tells the stories of survivors. While not all guests have been survivors of violence or crimes committed against them, all have been through unimaginably difficult experiences and came out the other side. They graciously share their stories with the two hosts, Jenna Brister and Wagatwe Wanjuki, who both identify as survivors themselves. Most episodes also include conversations with experts who help to educate the listener and provide perspective.
Sold in America follows journalist Noor Tagouri as she investigates sex trafficking in the United States, and discovers it is much more complicated than she anticipated.
---
For more true crime for your ears, check out this round-up of true crime audiobooks! And if you wanna go back to good old-fashioned reading, here's our list of must-read true crime books!
And don't forget to listen and subscribe to Book Riot's own Read or Dead, a mystery podcast about all things mystery, thriller, true crime, and everything in between!
There are so so so many true crime podcasts out there (trust me, when I first started this post I had a list that was 9 pages long!), so I know I certainly haven't even scratched the surface. Hopefully you'll find a new favorite here, but also let us know your go-to recommendations for the best true crime podcasts in the comments!