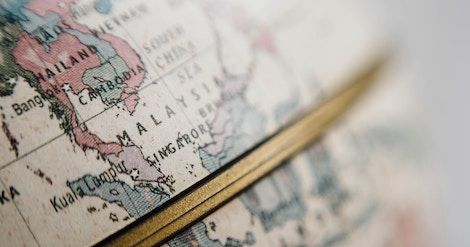 How To
How to Pick the Best Travel Guide Books
This content contains affiliate links. When you buy through these links, we may earn an affiliate commission.
Travel. I love it. I live it. I breathe it. In my view, it all starts with the rush of exhilaration when I choose the magical destination for my next trip…only to come crashing down when I have to choose a damn travel guide to start my research. Because you don't want to be lugging around every travel guide. You need to narrow it down to the best travel guide books. And I mean, really narrow it down.
I hate that part.
We're not talking the travel-inspiring books. We're talking the more practical side of travel planning. And seriously, there are so many travel guides on the market, it is a nightmare of global proportions to choose only one. Add to that how quickly the information can date, and you are left wondering if this really is such a good idea.
The thing is, each travel guide has its pros and cons. Some are perfect for the USA, some have a better understanding of the winding roads of New Zealand. There are guides perfect for your architectural adventures through Rome while others take you on a culinary tour of Paris. But unless you have nine months to read up on every travel guide, it's really hard to know which is the best travel guide books.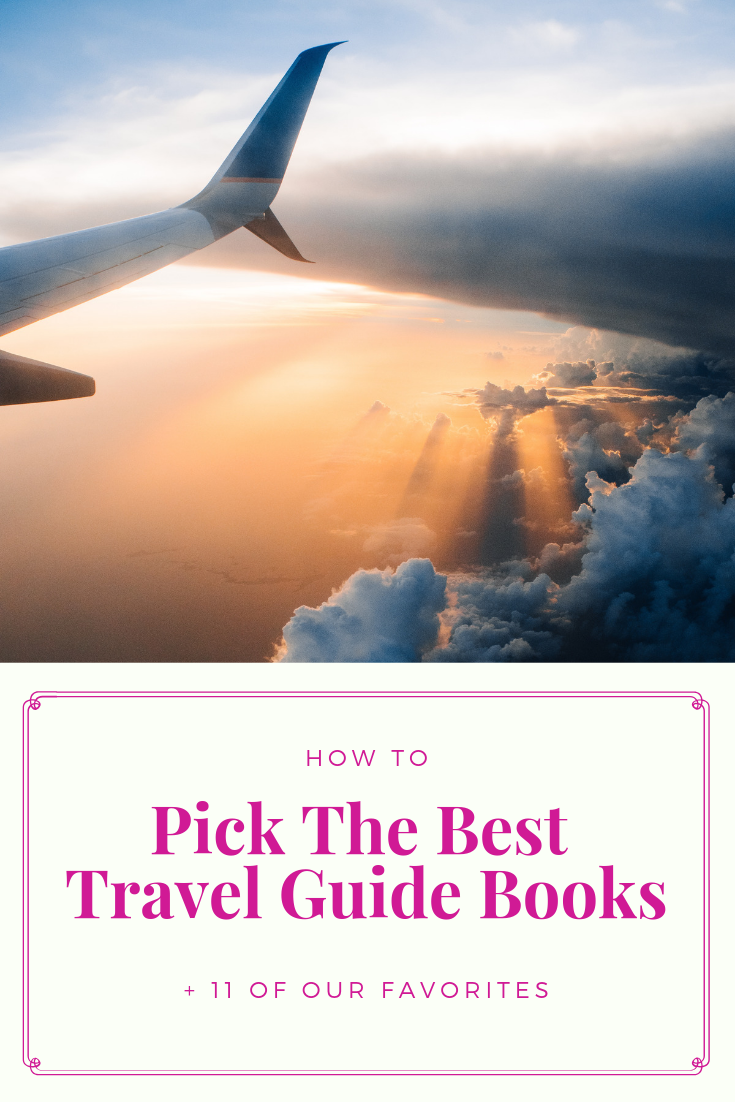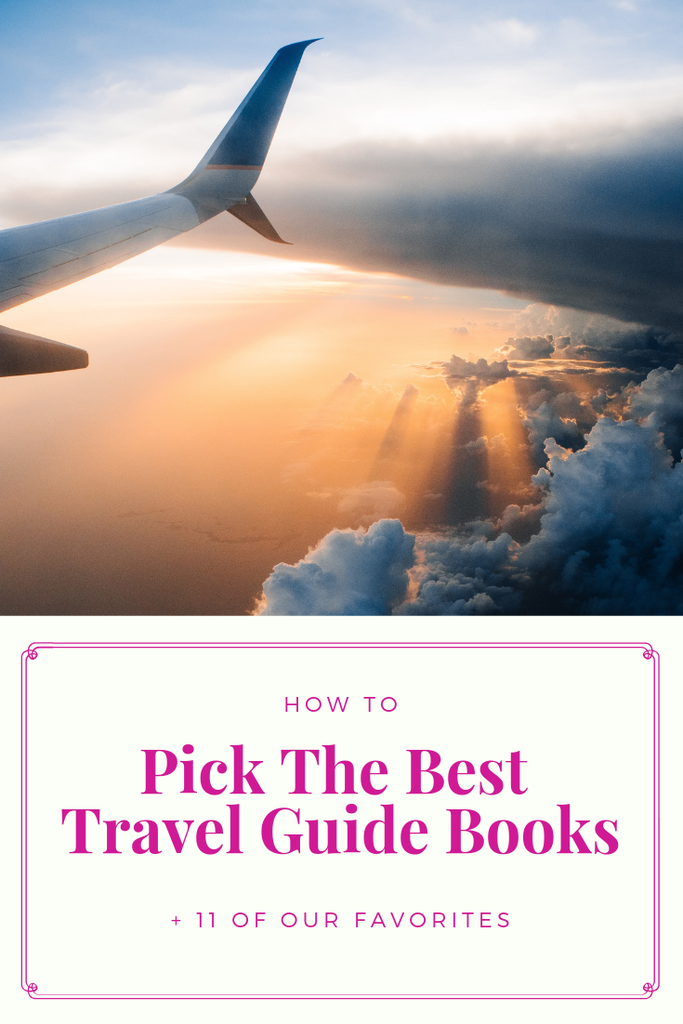 So I did the hard work for you. I narrowed it down to 11 of the best travel guide books and the reasons why (just so you know I didn't simply accept whichever book was left on the library shelf). And how did I choose the best? Well, I read each of their editions for a city or country I am already VERY familiar with. Now, usually, we would only be reading travel guides of places we want to learn more about, right? What better way to 'test' a travel guide than to see if they know it as well as a local!
Before you start buying up on guidebooks, here are a few tips to help you choose your own:
The Best Travel Guide Books
Lonely Planet Guide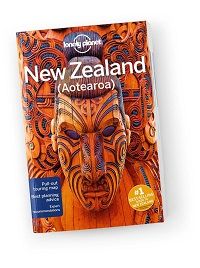 Upfront honesty: Lonely Planet Guides are my go-to for travel. Maybe I'm biased for an Australian publishing company, but they are definitely one of the few travel guides that remember how absolutely RIDICULOUS it is to travel to ANYWHERE from Australia (or New Zealand, for that matter). I find the LP guides are best when you are travelling to a country or region, rather than a city or town. LP has a great understanding of distance, travel, and all the little mysteries you can find in between. For example, the LP guide for Italy is brilliant for travelling around the country-side on trains and buses but the specific details for Rome are limited with less detail and enticement. Bonus note: LP has a whole extra range of books like The Not-For-Parents Travel Book and The Solo Travel Handbook. But that's a whole other series.
Great for: Big picture travel across a whole country for most regions but especially Oceania, Asia, and the "Shoestring" range. New Zealand is the best ever.
Not so great: They need to update their South America collection. The most recent edition for Ecuador was lacking in detail and encouragement to try new things, especially for the Galapagos Islands. Really felt like at least two of the white male writers phoned it in from their NY base.
Fodor's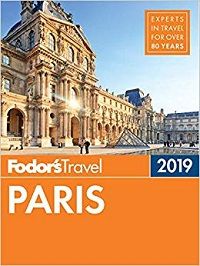 Fodor's guides are hugely popular. Fodor's 'Go List' is one of the most eagerly anticipated travel lists each and every year. If you are looking for the top 25 things to do in any given location, Fodor's are brilliant for that. On the other hand, I found the Fodor's to be lacking in those little touches away from the main thoroughfare. It's the difference between seeing the Sydney Opera House and taking a walk around the corner to see Lady Macquarie's Chair. The view is everything. This style works best with the European holidays and really seems to appeal to the Baby Boomers and older retiree generation.
Great for: The best highlights of any city, especially in Europe (e.g. Paris).
Not so great: Personal local touch, or if you plan to stay in one place for longer than a week at a time.
Frommers
Frommer's guides are highly recommended by many travellers who are looking for a little more comfort. They are brilliant for recommending and prioritising the highlights of any destination. However, they lack the insight of someone who has recently stood in line for many tourist attractions. For example, Frommer's includes excellent tips on the best days to visit the Vatican Museum but it doesn't warn you about the line that continues three blocks down from the entry doors.
Recently, they have been changed their focus to a more budget-friendly approach, but I don't think it is coming through with their local writers.
Great for: Mainstream Travel with an upmarket touch, especially Western Europe (see Frommer's Europe).
Not so great: "One block over" travel, stepping away from the regular, e.g. the Melbourne guide did little to entice me into exploring the city's famous laneways of culture, coffee, and bookshops.
DK Eyewitness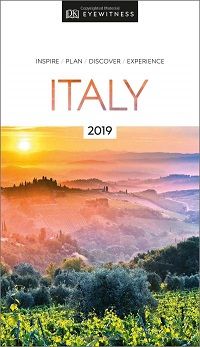 If you're travelling for culture and museums and art galleries and architecture, then the DK Eyewitness brand is the first guide you should pick up. This guide proudly stakes its brand on everything you want to SEE on a holiday—but not necessarily everything you want to DO. When I was researching for our holiday in Italy, the DK Eyewitness Italy guide had the BEST maps and layouts for all the biggest establishments. They are very detailed in the visuals, but I personally find them lacking in the roadside information (e.g. suggestions for food, parks to stop at, etc). I use them for building my ideas before I travel.
Great for: visually inspiring your holidays. Beautiful for places like Rome or London. Great guide for Italy.
Not so great: Day-to-day travel details. Once I stepped out of the Vatican Museum, it was pretty much useless.
Rick Steves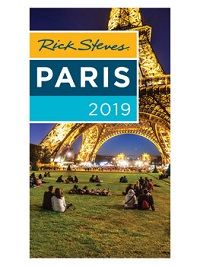 To be honest, I never knew what the Rick Steves series was about, and then I learned I am not part of their target audience. The Rick Steves series is highly recommended for travel virgins, particularly those from the United States. The style of the guide is very good at taking the 'scary' out of travel and encouraging people to take that first leap into a completely unknown country. They provide a fairly good and well-travelled itinerary to help you find your feet when you first arrive. Anything outside their recommended zone and you're on your own.
Great for: First-timers travellers visiting one of the major cities of the world, like London or Paris
Not so great: Anyone looking for a little more depth, e.g. do not use for Venice—that's a city you need to be lost in at least once.
Rough Guides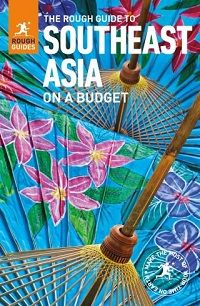 These are the perfect guides for taking a step off the beaten track. I absolutely loved our Rough Guide for Southeast Asia. I find Rough Guides tend to be in the same style as Lonely Planet, offering you a jump to the left with more adventure. Rough Guide is even better for bushwalks, tramping, hiking or general "rough adventures". They have an excellent understanding of responsible travel and are great for highlighting the towns between the cities. If you are travelling for the history of a place, this is the guide for you.
Great for: Historic or off-the-beaten-track adventures, like SE Asia, NZ, South America
Not so great: Big cities or glossy photos for visual cues. It was of no help in Kuala Lumpur.
Bradt Guides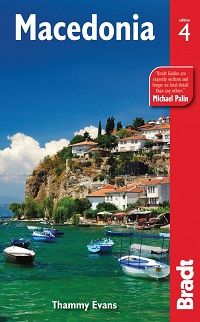 The Bradt Guides were originally for British travellers venturing into Europe. Many years later, they have expanded to cover the rest of the world but stayed true to their character: preparing you for the culture shock of travel. Bradt Guides have all of these amazing cultural insights mixed in with the essentials. By the time you finish reading them, some of the biggest cultural differences won't feel so different for you. For example, you won't think twice if Nonna comes out to the restaurant and lures your children into the cucina for some special sweets. You'll probably just laugh and follow them.
Good for: Cultural highlights of countries and regions, especially Macedonia.
Not so great: Asia. The Borneo guide was lacking in details about the various cultures and land issues for the locals.
Blue Guides
I really feel like this is the series for Book Riot readers. There is a certain character that comes from these books, filled with history and art and architecture and culture. It is like you are travelling with a book personified, whispering secrets in your ears. There are all of these little tips and history notes filling the book, with a scholarly approach that reminds me of Giles from Buffy the Vampire Slayer. Blue Guides aren't for everybody, but for those who love them, they really love their books.
Great for: Book Riot, history and literary buffs, that big cultural holiday you were taking through the Romantic History of Europe. The Blue Guide: Greece (The Mainland) is especially lovely to read!
Not so great: The rave scene in Berlin. Not really the Blue Guide style.
Footprint Travel Guides
The greatest strength of the Footprint Guides is in their understanding of transport. It is one of the few series that understands the travel around a city AND the travel between cities. Too many times, I have seen other books recommend going from this site to this site, without any explanation on the travel between the two. Footprint Guides provide all transport details as part of their planning, and it really helps. The highlights and cultural backgrounds are also very detailed and helpful. The only thing I would add would be some more information on cost details and budget ranges.
Great for: transport. Really useful in busy, stretched out places like Bangkok and Thailand
Not so great: Budget details.
Insight Guides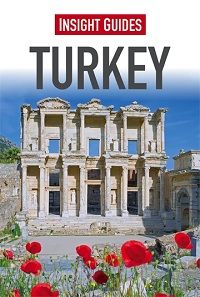 This is another beautiful, glossy, and impressive guide book that will encourage you to grab that passport and head straight to the airport!! Just don't take these books with you—they are pretty useless with the actual travel information. There is plenty of background information and recommended highlights, making them best for the planning segment of your holiday.
Great for: Giving you an idea in your mind of where you want to go. The Insight Guides Turkey is especially memorable
Not so great: Actual travel. Don't rely on these books to get you around a city like Naples and the Amalfi Coast.
This is… by Miroslava Saska
Okay, these are not really travel guides. They are of absolutely no use to any of your travel plans or itineraries…but they are just so beautiful! I don't care what you say—they are the Best Travel Guide Books. They are the books I turn to when I am trying to inspire my kids for holiday ideas. It all started with This is Venice, where our then 2-year-old kept reaching out to touch the pictures of the gondola. Ten years later and he still vividly remembers the city of boats. Our goal is now to collect each book for the cities and countries we have travelled to. So far it would include:
As always, I'm open to suggestion and we LOVE suggestions here at Book Riot. So, if I have missed your favourite, please tell us all about it in the comments. Or if you are looking for a suggestion for your dream destination, ask us!
Bon Voyage!
[Ed.'s Note: This article originally incorrectly stated that The Insight Guides is produced by the Discovery Channel; they're produced by APA Publications, which is not affiliated with the Discovery Channel.]