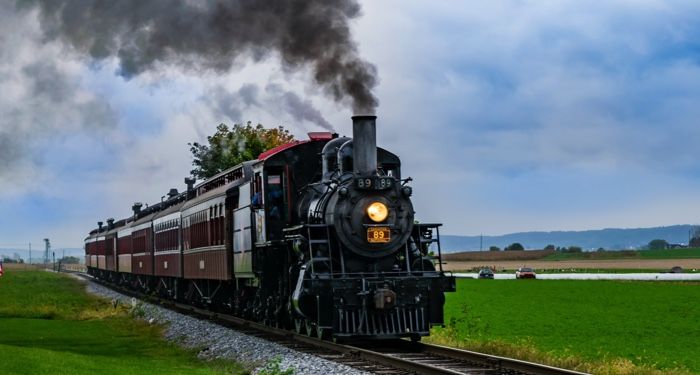 Children's
All Aboard For The Best Train Books for Kids!
This content contains affiliate links. When you buy through these links, we may earn an affiliate commission.
When I think of train books for kids, I immediately think of The Little Engine That Could. Not sure when the last time I heard that book was, but I still remember two things: "chug, chug, chug" and "I think I can, I think I can, I think I can."
Apparently nothing else from the story actually stuck with me other than that there was some problem and the train overcame it. However, considering I heard it many decades ago, I'm pretty impressed that I have any memory of it at all. Recently, I revisited it and realized there was more to the story than the tiny parts I remember. I enjoyed it a great deal. It has an excellent lesson about persistence and believing in yourself, and it is still a good read even for an adult.
Naturally, there are far more children's train books out there than just this one. Below is a list of some of the best I have found for your train enthusiasts. These are mostly for younger readers, but there are a few middle grade reads, too, in case you need a slightly longer train book to dig into.
Train Books for Kids Who Are Middle Grade Readers
---
And that's it for my train books for kids list! My personal favorites are Kim Hyo-eun's I am the Subway and Jodie Callaghan's The Train. I hope you also find some titles that appeal in there. If you're still looking for more, you might want to check out this list about six picture books with vehicles.