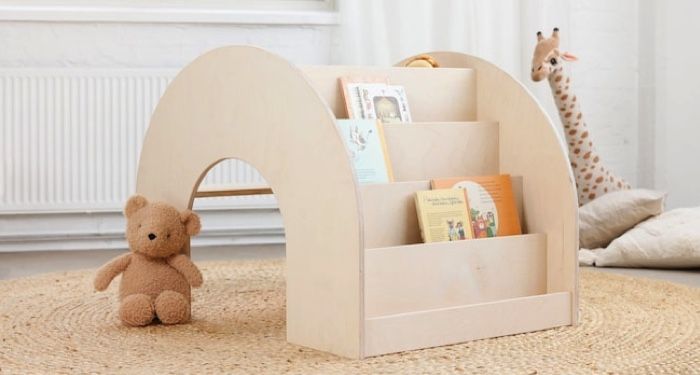 Book Fetish
12 Adorable Toddler Bookcases for Little Readers
This content contains affiliate links. When you buy through these links, we may earn an affiliate commission.
How do you get kids to love reading? It's a question that's foremost in the minds of parents and teachers, as they strive to promote a love of literacy from an early age. For the youngest readers, just having books accessible and available in toddler bookcases is a huge boost to early literacy. Easy book access allows babies and toddlers to conceptualize books as objects, understand what the purpose of a book is, and become interested in the visuals of stories. Additionally, reading together helps cement child-parent bonds and introduces new vocabulary to children beginning to talk.
For little readers, being able to display and choose their own books can help cultivate a sense of ownership that leads to pride in being a reader. One great way to make this happen is to have toddler bookshelves that are safe for young children and easily accessible. When toddlers have regular access to a low-to-the-ground shelf with face-out displays, it increases their ability to select their own books as well as the chances they will pick up books unprompted. Toddler bookcases that display books facing forward, so toddlers can see the cover illustrations, are especially valuable in enticing kids who can't yet read the titles to pick up a book. These toddler bookshelves will help you incorporate a toddler-friendly reading space into any corner of your home and help you share a love of books with your child.
Looking for more bookcases for all ages? We have bookshelves for kids, 10 cheap bookcases that still look great, and more in our bookshelf archives!