This content contains affiliate links. When you buy through these links, we may earn an affiliate commission.
I'm gonna thrill ya tonight
'Cause this is thriller
—lyrics from "Thriller" by Michael Jackson
A thriller is a book that seizes your attention and plays with your emotions. It might scare the pants off you, or leave you in a puddle of your own tears. It can be fast-paced or a slow, all-consuming read. A thriller can be insidious or romantic. It can defy genre and appeal to many different kinds of readers.
A thriller is a great book to read or listen to, but as we approach spring and warm weather, there are many times it might be more fun to listen to a thriller: while running, gardening, or a spring break road trip.
The best thriller audiobooks are enhanced, too, by the audio production. I have listened to many audiobooks that might not have seized my attention so thoroughly if it hadn't been for the voice of the narrator or the creepy production music. Audiobooks, in my humble opinion, are the best way to consume thrillers.
Here are 50 of the best thriller audiobooks:
Nonfiction Thriller Audiobooks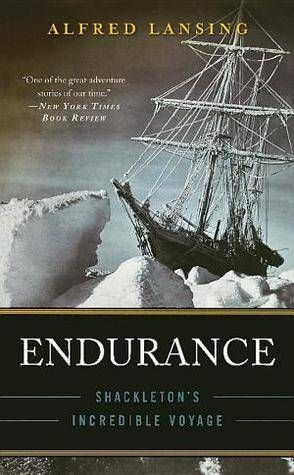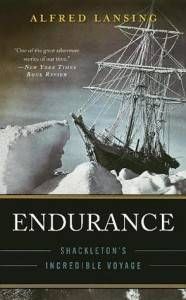 Endurance: Shackleton's Incredible Voyage by Alfred Lansing: This is one the the best audiobooks I've ever listened to. Before listening to this book I didn't know anything about Shackleton's doomed voyage, so this was a true thriller for me.
Killer of the Flower Moon: The Osage Murders and the Birth of the FBI by David Grann: In the 1920s, oil was discovered under the land of the Osage Indian Nation in Oklahoma, making them some of the richest people in the United States, but then someone started killing them off…
Red Notice: A True Story of High Finance, Murder, and one Man's Fight for Justice by Bill Browder: Relevant to the news of the day, and a great insight into Russia's meddling in our politics.
People Who Eat Darkness: The Fate of Lucie Blackman by Richard Lloyd Parry: A terrifying true crime by an author I love.
Devil in the White City: Murder, Magic and Madness at the Fair That Changed America by Erik Larson: I spent a year commuting over two hours for work, and this was one of the books that made that commute bearable.
The Stranger Beside Me: Ted Bundy The Shocking Inside Story by Ann Rule: Oh man, fans of true crime podcasts! This is an original.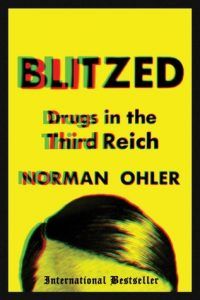 Blitzed: Drugs in the Third Reich by Norman Ohler: Horrifying!
Under the Banner of Heaven by Jon Krakauer: Mormon fundamentalists, polygamy, and violence. Krakauer is a master, and this is true crime at its best.
Educated by Tara Westover: This will make your jaw drop to the floor. Westover was raised in a violent, survivalist household and never received any formal education until college, where she received a PhD from Cambridge. A truly remarkable story that you won't be able to stop listening to.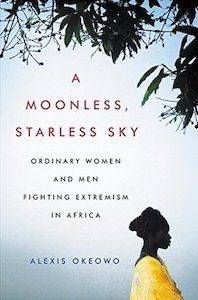 A Moonless, Starless Sky: Ordinary Women and Men Fighting Extremism in Africa by Alexis Okeowo: Joseph Coney's LRA, Boko Haram, and the men and women of Africa who persist despite the terror around them.
A Rage for Order: The Middle East in Turmoil , From Tahir Square to ISIS by Robert F. Worth: I listened to this to understand, and now I have a little bit more knowledge of what led to the Arab Spring, and its consequences. A truly harrowing story.
Dark Money: The Hidden History of the Billionaires Behind the Rise of the Radical Right by Jane Mayer: I listened to this and raged. Again, terrifying.
In Cold Blood by Truman Capote: A classic true crime that is a must listen!
I'll Be Gone in the Dark: One Woman's Obsessive Search for the Golden State Killer by Michelle McNamara: I haven't listened to it yet, but oh man, I've heard it's terrifyingly good!
adult fiction
Devil in a Blue Dress by Walter Mosely: I listened to this in a day and fell in love with Easy Rawlins.
Kindred by Octavia Butler: Time travel and the absolute most slimy, despicable villain I've ever had the displeasure to read about (and I'm normally a big fan of the villain).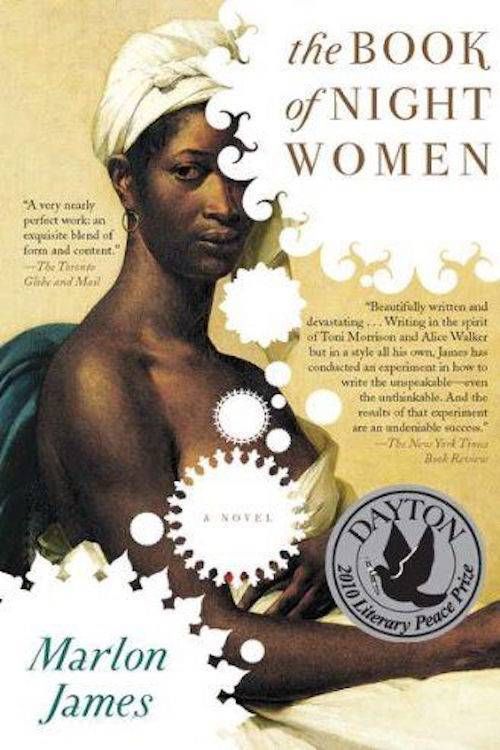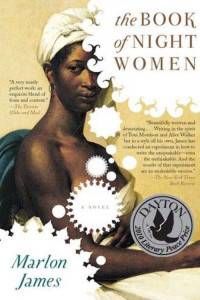 The Book of Night Women by Marlon James: Slavery, Jamaica, secrets, violence, and a strong heroine.
The Green Mile by Stephen King: Stephen King's storytelling ability + Frank Muller (the best audiobook narrator) make this an amazing listen.
World War Z: An Oral History fo the Zombie War by Max Brooks: I listened to this on the beach one year, and normally I get bored at the beach, but this book made the beach exciting.
Lord of the Silver Bow by David Gemmell: When someone comes into the library and asks for a recommendation for a fantasy/adventure/great read, the Troy trilogy is generally where I steer them.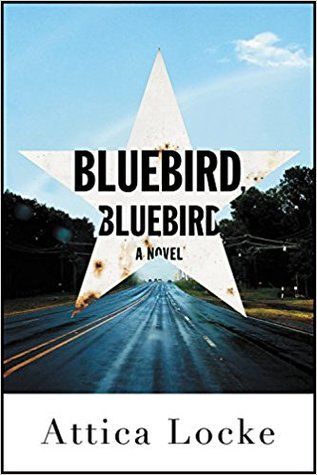 Bluebird, Bluebird by Attica Locke: More than a mystery! This is a story of race, white supremacy, and Texas
Children of the New World by Alexander Weinstein: If you like Black Mirror, you'll like this short story collection.
True Grit by Charles Portis: A western and a revenge story.
Not a Sound by Heather Gudenkauf: After a terrible accident, Amelia Winn is left deaf and alone, but when she discovers the body of a fellow nurse in the woods, she gets swept into the investigation.
The Girl With All the Gifts by M.R. Carey: ZOMBIES with FEELINGS. I can't get over the whole zombie thing.
Child 44 by Tom Rob Smith: Stalin, the Soviet Union, the Secret Police, and a serial killer.
Gone Girl by Gillian Flynn: Yeah, this book is, like, the definition of a thriller, but I'll be honest—if I hadn't listened to it (the readers are awesome) I don't know how I'd have felt about the book…but because I listened to it, I loved it.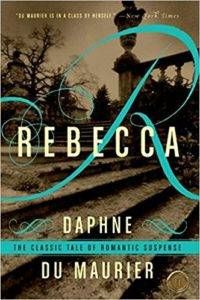 Rebecca by Daphne du Maurier: ATMOSPHERE! and VIOLINS! and SECRETS!
The Scarlet Pimpernel by Emmuska Orczy: The whole disguise bit might be too obvious to a modern audience, but this book has really held up, and if you like this I'd recommend These Old Shades by Georgette Heyer
Borne by Jeff VanderMeer: I couldn't believe how much I ended up loving this book. I kept reading the synopsis and thinking "wow, that sounds ridiculous", and wow—it was a bit ridiculous, BUT ridiculously awesome.
A Rage in Harlem by Chester Himes: this is the first book in the Harlem Cycle, and the audiobook is read by Samuel L. Jackson. See what I'm saying about audiobooks sometimes being better than the paper and ink book?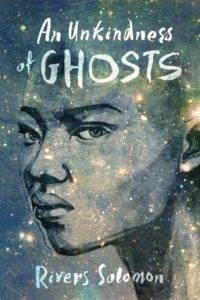 An Unkindness of Ghosts by Rivers Solomon: Think the class system on the decks of the Titanic meets Battlestar Galactica.
Bird Box by Josh Malerman: Just don't open your eyes!
My Life as a White Trash Zombie by Diana Rowland: Zombies, brains, mystery, serial killer, decapitation, and romance. What more could you possibly ask for?
The Vegetarian by Han Kang: Short and brutal, this one is definitely not for the faint of heart.
Little Fires Everywhere by Celeste Ng: Secrets and motherhood. If you like this book definitely listen to Everything I Never Told You
Home Fire by Kamila Shamsie: A modern retelling of Antigone.
The Dry by Jane Harper: The place: Australia. What: a family is murdered. How: well, that's for Aaron Falk to figure out.
The Silence of the Lambs by Thomas Harris: Yeah, you've seen the movie, BUT have you heard Frank Muller read the book? No? Well, that's a problem.
romance
Darkfever by Karen Marie Moning: Oh spicy meatballs! This is an ongoing series about the Fae in Ireland. It's sexy and full of secrets.
The Spymaster's Lady by Joanna Bourne: This was the first historical romance I listened to, and it completely converted me. It is a bit awkward to listen to a sex scene it public though.
Radiance by Grace Draven: Must listen! Beauty and the Beast turned on its head.
Young Adult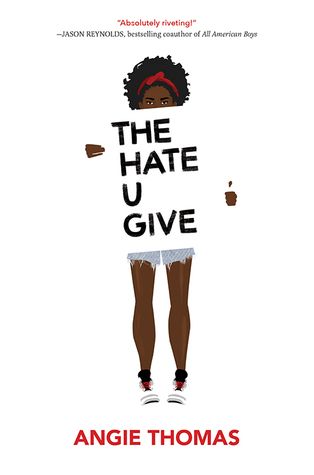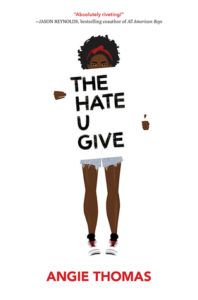 The Hate U Give by Angie Thomas: A book for the times. A new classic.
An Ember in the Ashes by Sabaa Tahir: Inspired by ancient Rome, the two main characters are a slave and a soldier.
The Lie Tree by Frances Hardinge: Some of the literary references I thought of while listening to The Lie Tree: Wuthering Heights, any of Charles Dickens's books, Mrs. Bennett from Pride and Prejudice, and Agatha Christie's books. This is a GREAT book!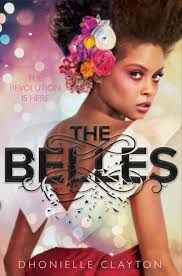 The Belles by Dhonielle Clayton: Decadent food, beautiful dresses, and a kickass girl that's gotta save the day
Warcross by Marie Lu: It's the future and virtual reality has changed lives…a very interesting perspective of technology and how it can affect lives in a positive way. Great characters and world-building too!
Middle grade
Skulduggery Pleasant by Derek Landy: The main character is a skeleton wizard-detective.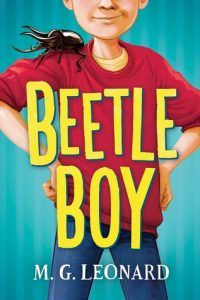 Beetle Boy by M.G. Leonard: Think: 101 Dalmatians, if the Dalmatians were beetles.
The Jumbies by Tracey Baptiste: Creepy, and part of a series. I also mentioned this book on a list of the best books for morbid kids (any of those books would also be great thrillers for younger readers!)
BONUS Dread Nation by Justina Ireland comes out in April, and Holy Moses does it look amazing!
This list of best thriller audiobooks could have been endless, so if you're looking for more recommendations try: our Mystery/Thrillers archives or 10 Excellent Mystery/Thrillers on Audio or just #Thrillers AND if you'd like to find free audiobooks check this out!
Enjoy!