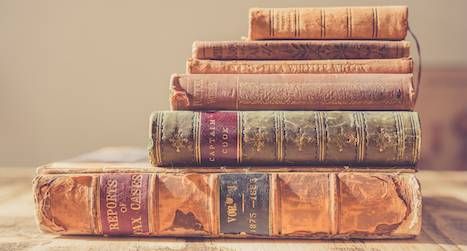 The Best Things Found Between the Pages of Old Books: Critical Linking, February 16
Sponsored by Penguin Random House Audio

---
WHAT SECRETS HIDE AMONG THE pages of old books? There might be a lock of George Washington's hair, the story of an forgotten luminary of American literature, or a centuries-old manuscript full of mystery. We asked Atlas Obscura readers to send us their stories about the most amazing items they found in books, and you sent us hundreds of responses—from the gross and macabre to the utterly charming and deeply surprising.
So many biologically-based items.
---
Famed director George A. Romero, the man behind Night of the Living Dead, may have passed away last year, but his contribution to zombie lore is not over yet. The book he was in the process of writing before his death will be finished by The Shape of Water's novel co-writer Daniel Kraus.
Zombie lovers, this one's for you.
---
Laini Taylor's latest gets a cover.