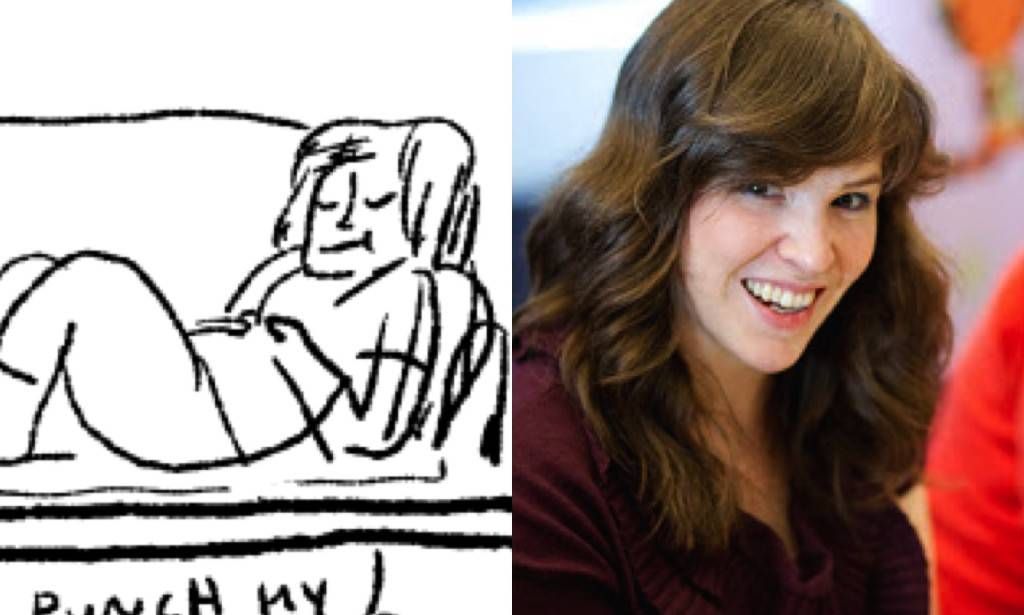 Kate Beaton is home.
I repeat: Kate Beaton is home.
THIS IS NOT A DRILL.
Readers, I wait so patiently for this time of year to come around. In the summer, and at Christmas, Kate Beaton returns home to Nova Scotia — specifically to her small hometown on Cape Breton Island — to visit her family. And while she's home, she draws the most wonderful four-panel comic sketches of her interactions with her parents and siblings.
I look forward to these because somehow they always arrive at the most perfect time for me. I, too, live far away from the lovely and excellent people I call family. In fact, there's about six days of driving between me and most of the people I like best in the world. That's a hard thing that doesn't get any easier. But Kate Beaton gets that, because she's living it too, and when she goes home and draws and posts these comics she captures all the perfect, quiet, silly moments that make being home so special. And somehow, by capturing those moments for her family, she makes me a little tiny bit less homesick for mine. The comics are funny and sweet and sad and baffling, just like a really good trip home.
Here's my two favourites from the ones she posted this week:
These remind me of my own family so much. And only in the best ways.
If you want to follow along with Kate Beaton's trip home, you can keep an eye on her Twitter and Tumblr accounts, where she posts them regularly. And if you want to catch up with the awesomeness that are Kate Beaton Home Comics, you can catch up with all the ones she posted last month in one spot by clicking here.
I dare you not to fall completely in love. It's impossible.