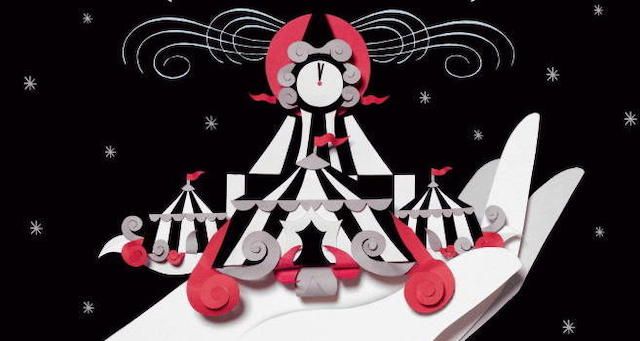 This content contains affiliate links. When you buy through these links, we may earn an affiliate commission.
The Night Circus quotes are instantly recognizable and always magical.
When I first read The Night Circus back in 2011, I was a shiny new freshman in college in a reading slump. I downloaded a sample on my Kindle, gunshy because I had limited funds and had decided I'd try very hard to scale back on book purchases, and I was extremely anxious at the thought of buying a book I'd end up hating and wishing I hadn't spent the money. As it turned out I had nothing to worry about.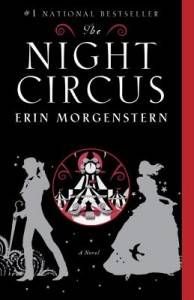 The Night Circus—atmospheric, magical, romantic—was an instant favorite. About two magicians locked in competition against the backdrop of the enticing, black-and-white Les Cirques de Reves, it was the perfect read. Eight year later (Morgenstern's second novel, The Starless Sea, was just published this fall) it is still as utterly enchanting as it was that first time.
These are some of the best The Night Circus quotes.
---
The circus arrives without warning. No announcements precede it. It is simply there, when yesterday it was not.
The smallest charms can be the most effective.
Life takes us to unexpected places sometimes. The future is never set in stone, remember that.
And there are never really endings, happy or otherwise.
I am tired of trying to hold things together that cannot be held. Trying to control what cannot be controlled. I am tired of denying myself what I want for fear of breaking things I cannot fix. They will break no matter what we do.
It is difficult to see a situation for what it is when you are in the midst of it. It is too familiar. Too comfortable.
He read histories and mythologies and fairy tales, wondering why it seems that only girls are ever swept away from their mundane lives on farms by knights or princes or wolves. It strikes him as unfair to not have the same fanciful opportunity himself. And he is not in the position to do any rescuing of his own.
Because everything requires energy. We must put effort and energy into anything we wish to change.
Follow your dreams, Bailey. Be they Harvard or something else entirely. No matter what that father of yours says, or how loudly he might say it. He forgets that he was someone's dream once, himself.
The finest of pleasures are always the unexpected ones.
You're not destined or chosen, I wish I could tell you that you were if that would make it easier, but it's not true. You're in the right place at the right time, and you care enough to do what needs to be done. Sometimes that's enough.
You may tell a tale that takes up residence in someone's soul, becomes their blood and self and purpose. That tale will move them and drive them and who knows what they might do because of it, because of your words. That is your role, your gift.
Good and evil are a great deal more complex than a princess and a dragon, or a wolf and a scarlet- clad little girl. And is not the dragon the hero of his own story? Is not the wolf simply acting as a wolf should act?
People see what they wish to see. And in most cases, what they are told that they see.
Is magic not enough to live for?