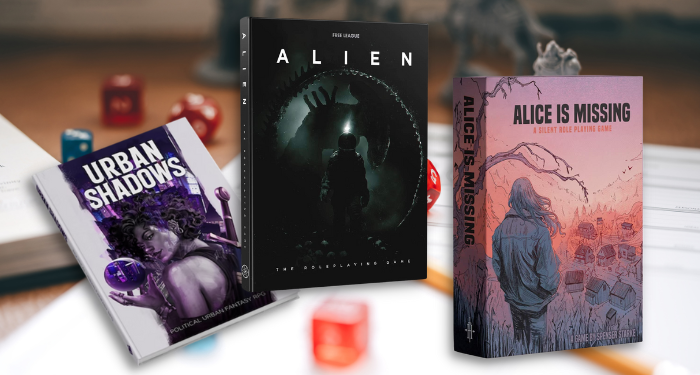 Gaming
The Best Tabletop Roleplaying Games
This content contains affiliate links. When you buy through these links, we may earn an affiliate commission.
Think tabletop roleplaying games are just about dungeon crawling and fighting dragons? Think again. There's a whole world of the best tabletop roleplaying games available to play. And yeah, Dungeons & Dragons is still a fun way to spend several hours with your best fantasy-loving friends. But when you and your pals are looking for a new kind of adventure, there are quite a few options to choose from.
It's time to expand your horizons, RPG-lovers! Whether you're looking for the best fantasy RPGs aside from D&D or whether you want to explore something entirely different, this list of tabletop roleplaying games has a little bit of everything for you. We've got mysteries. We've got superheroes. We've got teen gangs. We've got vampires. We've got aliens. We've cyberpunk. And so much more.
The other really cool thing about expanding your horizons to different RPG worlds? Each of these games has their own system and way of playing. Some are great if you want lots of roleplaying and little fighting. Some are perfect for a one-shot. Some are better to play over the course of many months (or, heck, let's be real…years). Some will spark long conversations amongst your friends. Others are meant to be played entirely silent.
All of these roleplaying games are super fun, but which one will be the best for you and your friend group to play next? Read on to find out!
Looking for more Dungeons & Dragons roleplaying options? Check out this list of must-have Dungeons & Dragons books. And if you're looking for more roleplaying fun, take a look at these D&D accessories. Have fun getting creative with these tabletop roleplaying games, friends!