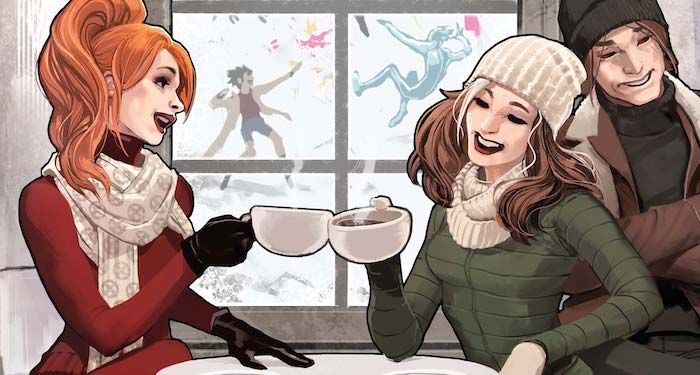 This content contains affiliate links. When you buy through these links, we may earn an affiliate commission.
Growing up, there was nothing quite like a holiday special. Watching Saturday morning cartoons over break and seeing your favorites get up to wild antics, or even meeting Santa Claus. And, instead of the same dreary repeating background during a chase scene, there was snow! It always felt a little transportive to see your season on TV. Honestly, I think watching holiday specials is what made me a mood reader. Even to this day, I like to save holiday episodes of the shows I'm watching for that holiday.
But TV is not the only medium to do holiday specials. Because comics are published serially, it was only natural to get comic holiday specials starting in October. Often these comics were very similar to the cartoons we grew up with: some villain trying to destroy Christmas or the Thanksgiving Day parade. Our hero steps in with the assistance of Reindeer, The Ghost of Christmas Past, and other familiar holiday companions.
Most of the time, these comics don't relate to the main plot or conflict, and are just there for fun. Like in the DC comic Present Tense, every year Santa breaks into Darkseid's secret base to give him a lump of coal. It's all in the name of fun. Below is are eight classic Holiday specials to look out for no matter who your favorite hero is.
---
There are so many more comic holiday specials out there, with nearly all your favorite superheroes! Hopefully this list will be a great jumping off point for finding them. Happy reading, and happy holidays!