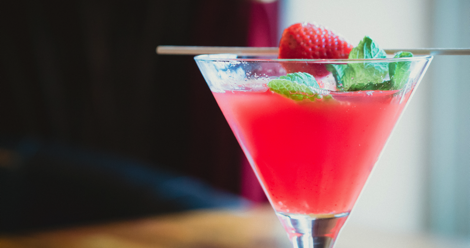 Nonfiction
The Best Books to Find Great Summer Cocktail Recipes
This content contains affiliate links. When you buy through these links, we may earn an affiliate commission.
Summer is right around the corner and most of us will be looking for ways to escape the scorching heat! You can either stay indoors all day, hit up a beach or pool, take a vacation to a much cooler area, or you can shake up a delicious cocktail and find solace under the shade. Personally, I prefer a cold beer, but an ice-cold summer cocktail never fails to hit the spot. If you're a global warming denier, then these cocktail recipe books are not for you. Just kidding.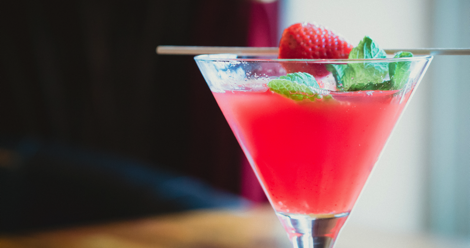 Living in South Texas, I know the true meaning of "scorching heat." Some days I just want to plant my face on a block of ice. But then I think, ice would go much better mixed with rum, sugar, mint leaves and club soda (mojito). You can worry about the headache and hangover later. Without further ado, here are some of the best summer cocktail recipe books.
Maria del Mar is a professional food stylist, art director and cookbook author. Her work includes print commercial and editorial, cookbooks, TV commercials, and packaging. It's safe to say she knows her stuff. Her book Summer Cocktails has been my go-to for the past couple of summers. Not only are the pictures amazing (shout-out to the photographer Tara Striano) but the drinks are pretty darn good. You can easily shake up a great tasting cocktail while grilling. You will find interesting cocktails like Peachy Keen Punch, Ginger-Lemongrass Pina Colada, and a Raspberry Beret (respect to Prince). So if you're in the mood for one of these tasty drinks during those hot summer days, I suggest you give this book a try. Your local public library may even carry a copy.
Okay, so this book is not as flashy as the one above, but it contains more great recipes for those hot summer days. Brought to you by Bartender Magazine, the number one publication for the bartending trade and the most respected name in bartending, this book will have you shaking up great cocktails for your Fourth of July barbecue. From the book: "Some cocktails are cool and some are frozen, but all will refresh your palate on a long summer's day. There is a cocktail for every sunny day, perfect for the beach, the lake or the backyard." So what are you waiting for? Give this book a try. I promise you it will not disappoint.
This is a short one, but another book that provides fun cocktails for summertime. And yes, this one has great images to accompany those tasty drinks. With more than 50 recipes that include a Spicy Ginger Blush Martini, an Aromatic Lavender Lush, and a Dessert-inspired Key Lime Pie, this book will guarantee that your summer tastes great.
This summer will prove to be another hot one so I recommend you shake up a nice cold cocktail and stay cool. There is no better feeling than sipping on a cold drink on a hot summer day while staying as chill as a cucumber. Enjoy!
Looking for more great cocktail recipe books? Check out 10 Great Books for Booze-Loving Book Nerds, Literary Cocktail Recipes: Summer Edition, and all of our cookbook discussions.