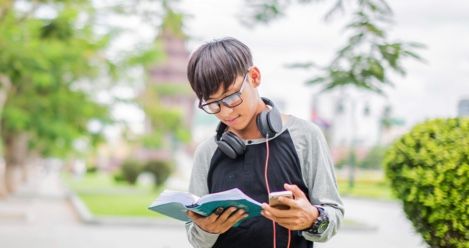 Pop Culture
Best Spotify Playlists for Reading: 8 Chill Mixes For Your Reading Pleasure
Personally, I love to listen to music while I'm reading. Whenever I can, I try to create a serene reading environment with all the best #bookstagram elements you know and love: fairy lights, a warm beverage, cozy socks, a bookish candle, and some super chill tunes to tie it all together. We can have it all, readers! Sometimes though, I spend so much time finding or curating the perfect mix on Spotify or 8tracks I run out of reading time—but you don't have to! I'm here for you guys and I've got your list of the best Spotify playlists for reading right here.
*Bonus cantos! I threw in a few of my favorite 8tracks mixes at the end.
Best Spotify Playlists for Reading
Here Are a few for you 8tracks enthusiasts
8tracks is near and dear to my heart and a really cool spot for reading playlists. Check out some of my favorite 8tracks mixes for reading:
Moon Dog Lovers: https://8tracks.com/thatsrockinn/moon-dog-lovers
Physicians and Phonographs, inspired by a charming little Doctor Who Victorian AU fanfic: https://8tracks.com/elloette/physicians-and-phonographs
Ignoring Life: https://8tracks.com/lucyhenley/ignoring-life
Maybe I'll See You Tomorrow: https://8tracks.com/wildernessqueen/maybe-i-ll-see-you-tomorrow
Haunt Me, Then: https://8tracks.com/dominiquetargaryen/haunt-me-then
More books & Music Please!
Rioters are all about those tunes, so if you're looking for book/genre and music pairings, check out these musical posts:
Our Favorite Reading Music for Your Ears
Beats & Books: Why I Listen to Music While I Read