Lists
10 Speed Reading Apps to Help You Tackle Your TBR
If you're like me, you have more books that time to read them. Even more so now because with the news cycle being what it is, it's amazing that we can get any reading done at all. Admittedly, I am a slow reader. I am working on getting faster and reading "with a purpose" but I am still turning in unread books to the library. I just don't have the time to read everything I want to. This is where technology can help with speed reading apps.
Speed reading apps can help us read faster without sacrificing reading comprehension. Some speed reading apps even allow you to track your progress. I am a data junkie, so I love a speed reading app that helps me see how far I've come. Another cool feature in some of these apps is the ability to download some of the content you already own as well as uploading content from websites and news stands.
Here are 10 speed reading apps that should help your TBR shrink.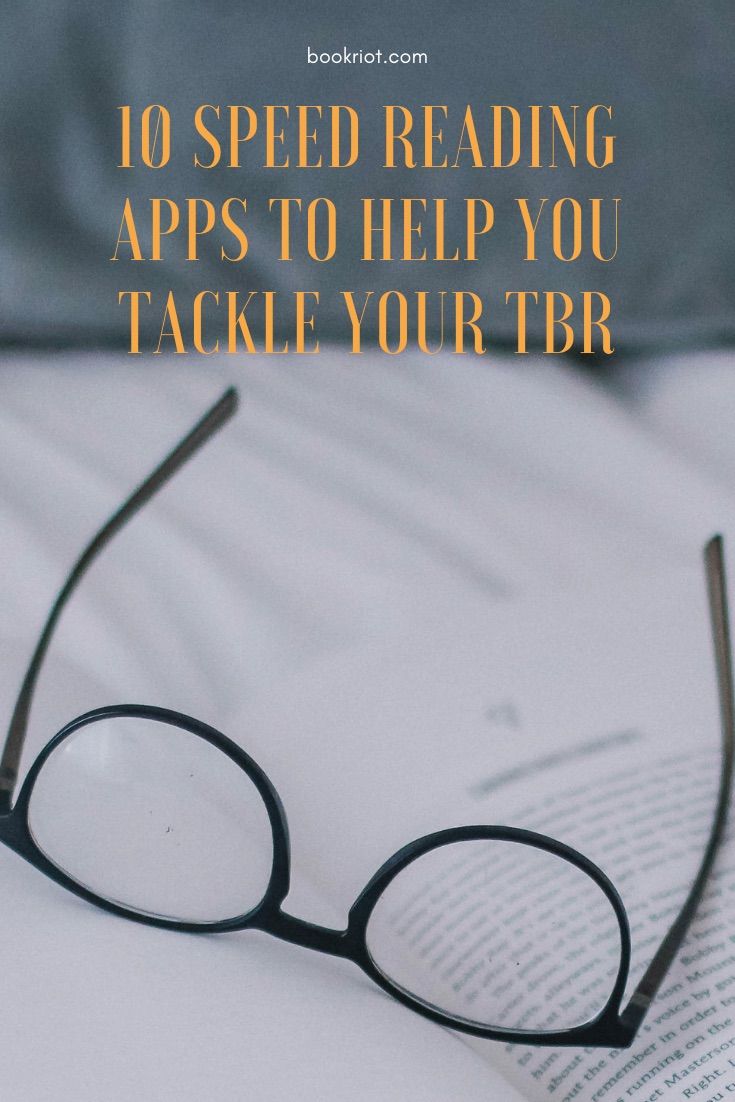 1. Spreeder (IOS and website)
One of their selling points is, "Be educated and interesting with much less effort." I mean who doesn't want that? Spreeder is an app that applies "state of the art reading software with expert training tips" to help you read up to three times faster. You can sync your account through your iPhone, iPad, Mac, and website. They also allow you to download books you already own from the cloud (although some reviewers have had problems doing this). They also have a great tracking system so you can see your progress.
PRICE: Free or $37 for SpreederCX
2. Reedy (Android)
Reedy uses the RSVP system of speed reading (Rapid Serial Visual Presentation). This minimizes eye movement by displaying one word at a time in quick succession; the fastest setting is 3000 words a minute, for the bravest of us. You can easily switch between speed reading mode and regular reading mode. The interface is minimalist. And you can download your ebook files to your app.
PRICE: Free with in-app purchases.
3. Read Me! (IOS and Android)
ReadMe! is another reader that utilizes the RSVP style, along with the Bee Line Reader style. The Bee Line Reader uses color coding in order to train you to read at speeds that are 2–3 times faster than your normal reading speed. ReadMe! can be synced along between your phone and tablet. One interesting feature is a font that allows people with reading disabilities, like dyslexia, to read more easily as well. This app is compatible with ePub and pdf documents.
PRICE: Free with in-app purchases
If you want to "think differently, effectively solve problems, think creatively, manage more, and become more energetic and successful," then, lady, do I have an app for you. The aptly named Speed Reading app on android promises to do all of that for you, and more. This app uses "simulators" to expand memory and vocabulary while allowing you to read faster and more efficiently and works with ePub, fb2, and txt ebook formats.
PRICE: Free with in-app purchases
The key feature in this app is that you can start reading in RSVP on your other reading apps for free. Speed Reader is comparable with almost all of the android apps including, Pocket, Zite, Feedly, GoogleKeep, and Color Note. The free version has 4 speeds up to 750 WPM, but if you want the premium version, the speeds go up to 1250 WPM. The paid version also gives the reader the ability to download their ePub or txt files to the app, but sharing it with your current reading app is just as easy.
PRICE: Free to download, Monthly Subscription Available.
Gradually increase your reading speed with Quick Reader. This app seems to have it all: a large library of books you can download for free, games that help you train to read faster, and a reader that you can adjust from 10–6000 words per minute with just a few taps while you're reading. Users can also switch between guided and unguided reading. It's highly customizable so that you're looking at what you want, rather than what they give you.
PRICE: $4.99
Focus-Speed Reading is a sleek and minimalist app that gently guides the reader to reading up to 1,000 WPM. The app utilizes the RSVP reading style, to maintain that high word per minute average. It also has a built-in web browser so you can speed read through your newsfeed. The cool part about this app is that it has an Apple Watch app too. You can download your doc, docx, or txt books to the watch and read one word at a time from there, if that's your thing.
PRICE: Free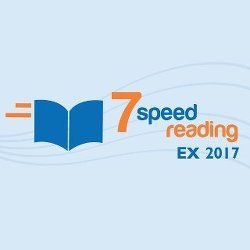 8. Seven Speed Reading app (Desktop/Website)
This app is for the serious speed reading learners. It doesn't have a iOS or android app, but can be downloaded to any Mac, Windows, Linux, or Chrome desktop. The key feature about this app is the video tutorials that are available. You're learning from the best of the best when it comes to reading faster with comprehension. You'll also have access to their tools, highlighting while you read, your activity chart, speed reading tutorials and games. This app doesn't come without a price, though. At nearly 80 dollars, this is designed for those who seriously want to train to read faster. It's popular for parents and teens.
PRICE. $79.99
The Outread app's primary focus better reading skills and increased comprehension without all of the gimmicks. The minimalist app features guided reading techniques and syncs with Instapaper, Pocket, and E-Reader. It has the ability to download and save articles or books for reading later, and you can add online articles from Safari through the bookmark function. This app doesn't really allow third party downloads, but with some tinkering it can be a useful tool in your app reading box.
PRICE: $2.99
Based on the award winning Ace Reader program, this popular iPad app focuses on boosting reading speed and improving reading comprehension. This app utilizes the RSVP method of speed reading as well as Tachistoscopic Scroll Presentation, training your eyes to move at a certain speed by presenting text in a certain way. There is also a training mode and a reading mode. The training mode comes with games and drills to help you read faster.
PRICE: $19.99
---
Want even more reading apps? Find our favorite free reading apps, our list of the best word game apps, or the best in audiobook services here.