The Best of the Small Press: BEA 2014 Edition
This content contains affiliate links. When you buy through these links, we may earn an affiliate commission.
While my fellow rioters were saying awkward things to authors and getting caught in the melee that was the David Mitchell signing line, I was wondering through the less-crowded aisles of the show floor. I speak, of course, of the spaces occupied by the small press circuit, where lines are orderly and there aren't stacks of books to wade through.
That last thing may sound like a negative, but it's not. What it means is that they put a little extra effort into making sure their books get into the right hands. I'm not entirely sure if they chose wisely in my case, but I'm pretty stoked that these titles found their way into my suitcase and on to my shelves.
Seven Stories Press
I was drawn into their booth by The Graphic Cannon of Children's LIterature, and after a long and interesting conversation with that book's editor, I asked her for a few personal recommendations. My favorite of the titles that she put in front of me: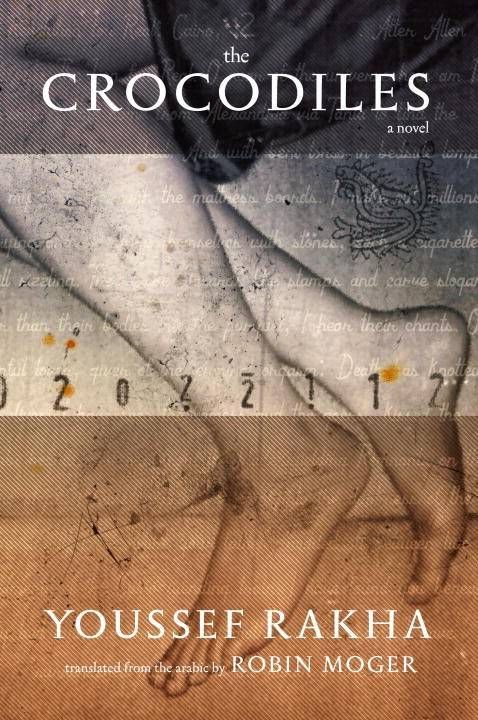 The Crocodiles by Youssef Rakha (November 2014)
Set in Cairo between 1997 and 2011, The Crocodiles is narrated in numbered, prose poem-like paragraphs, set against the backdrop of a burning Tahrir Square, by a man looking back on the magical and explosive period of his life when he and two friends started a secret poetry club amid a time of drugs, messy love affairs, violent sex, clumsy but determined intellectual bravado, and retranslations of the Beat poets. Youssef Rakha's provocative, brutally intelligent novel of growth and change begins with a suicide and ends with a doomed revolution, forcefully capturing thirty years in the life of a living, breathing, daring, burning, and culturally incestuous Cairo.
It was the "numbered, prose poem-like paragraphs" that got my attention. I'm a sucker for experiments with form, and I've found that some of the most amazing ones are born from political turmoil. I am very interested to see what I find here.
The Feminist Press at CUNY
I was drawn to this booth because of recent internet discussions on what it is to be a feminist (I don't fit neatly into other people's definitions, I discovered). I wanted to see what sort of a books a self-proclaimed feminist press was putting out into the world. After a short conversation, this is the title they put in my hands: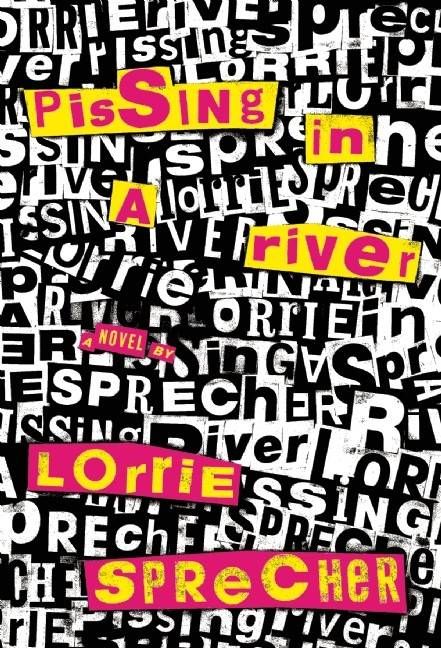 Pissing in a River by Lorrie Sprecher (June 2014)
Amanda moves to London with nothing but her guitar and her collection of punk music as the soundtrack to her every move. With the company of a few friendly voices in her head, she looks for-and finds-a best friend and new lover. She forms a band, Lesbian Raincoat, and completely rewrites the story of her life.
In this irreverently funny yet profound novel, Amanda risks deportation, recalls the fervor of AIDS activism in the United States, connects to the class struggle of punk, and finds redemption in love. But she also must confront her own mental illness, her lover's rape, and the violence of post-9/11 politics. Pissing in a River captures the glee and turbulence of surviving the cacophony of modern life.
I know that if I read this book on the right day I will absolutely love it. I'm just going to have to be in the right mood. It's an expat's coming-of-age story, and it's set in London. Those are all strong points in its favor.
Cinco Puntos Press
I wandered into this booth because I was familiar with their children's books from my days as a Spanish teacher in an elementary school. They do great work, especially with their series based on Mexican Folk Art. I stopped in to say hi and communicate just that sentiment to them, when the publisher introduced me to one of their upcoming adult fiction titles. I had no idea they did anything other than picture books. It turns out they do quite a lot, including non-fiction, poetry, and graphic novels. This is the title that I made it home with: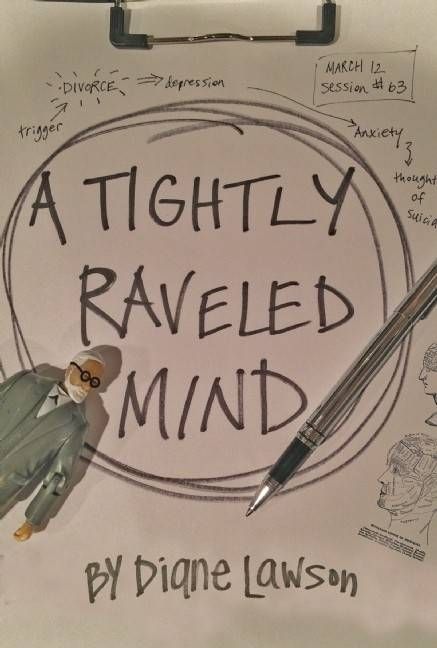 A Tightly Raveled Mind by Diane Lawson (October 2014)
Sigmund Freud would have liked a mixed-up dish like Dr. Nora Goodman, a sexy forty-something psychoanalyst with whacko rich patients who can't seem to allow themselves happiness, love, or success. She's not exactly a steady customer herself, born to a ranting bipolar Talmud scholar and a mother with a heart as cold as a Chicago slaughterhouse. But now she has two kids and an overbearing psychiatrist husband. She hates him. She hates his Jewish old money world. Nora wants a new life sans husband but what she gets is something terribly different. It starts one Monday morning when her eight o'clock patient blows himself to smithereens. The police think it's an accident. Nora thinks it's murder. Another patient dies mysteriously. Nora hires private investigator Mike Ruiz, a tightly wound ex-cop who couldn't care less for Sigmund. "Oh, Freud," Mike says. "Isn't he dead?" Freud is always watching while the unlikely pair struggle to an unexpected end.
I also grabbed a copy of a debut novel, The Amado Women, by Desiree Zamorano. I've seen it advertised in a few of my usual web-haunts. It doesn't hurt that one of my favorite short story authors, Dagoberto Gilb, blurbed it either.
Other Small Press Standouts:
Coach House Books – I met the publicist, Sarah, while she was talking to fellow-rioter Preeti, and it turns out that we have a ton of Twitter friends in common. I had been previously unaware of her little publishing company, but after taking a look at the list and listening to her talk about them, I now think of them as the little publisher that could, with books that we all should be reading.
Graywolf Press – We have long been fans of Graywolf here at the Riot. A few of their staff members have even written for us. But it is still worth mentioning the banner year they are having with the publication of bestsellers like The Empathy Exams and award winners like Vijay Seshadri, winner of the 2014 Pulitzer Prize for Poetry. Graywolf, you're doing something right. Keep on doing it.