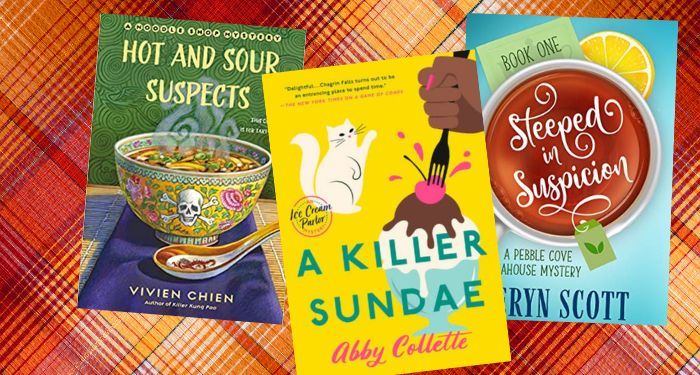 Lists
10 of the Best Sleuths in Cozy Mysteries
This content contains affiliate links. When you buy through these links, we may earn an affiliate commission.
It is only in the last couple of years that I have fallen in love with cozy mysteries, which is in itself a mystery to me because there's very little I love more than an episodic story. When I first encountered this subgenre, I texted a fellow bookish friend with an enthusiastic "OMG THESE ARE SO FUN HAVE YOU EVER HEARD OF COZY MYSTERIES??" To which she replied, "Oh, honey. Where have you BEEN? Welcome!", and then promptly provided me a list of where to start. I have great friends.
In cozies, the mystery (most often a murder) happens off the page, the location is often remote or secluded, the plot usually revolves around some kind of small business like a yarn store, a bakery, or a bookstore; and — most importantly for this article — the sleuth protagonist is an amateur who is intuitive and resourceful and most often identifies as female. This last guideline makes sense given that the subgenre caters broadly to women, and also has mostly female authors.
Originally I was looking for the best amateur sleuths in cozies, until I realized that "amateur" refers to almost every sleuth in Cozyland. So instead, I've collected a list of ten sleuths whose adventures I deeply enjoy or look forward to trying out this year.
---
If you're interested in even more cozy mystery series, Rioter Carole Bell wrote this article about increasing diversity in cozies back in August, and that same month, also-Rioter CJ Connor helpfully listed 26 of the Best Cozy Mystery Series.
I also personally recommend following Stephanie over at Bookfrolic.com. She puts out a monthly list of new cozies that often tops 100 books. I am not affiliated with her in any way; I simply appreciate the dedication she has to this delightful genre.