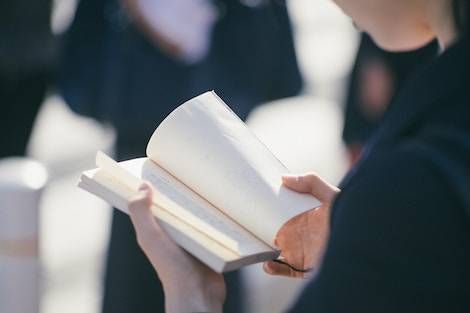 Polls
What's the Best Short Story Collection You've Ever Read?
Sponsored by Random House with The Buzziest Short Story Collections of 2018.
From New York Times bestselling author Curtis Sittenfeld's dazzling first collection, You Think It, I'll Say It, to National Book Award winner Denis Johnson's final collection, The Largesse of the Sea Maiden, there's a short story collection for every book lover from Random House.
Loved Phil Kay's Redployment? Will Mackin's mesmerizing debut collection Bring Out the Dog will transport you to the front lines with beautifully outstanding prose. George Saunders calls it "a near-miraculous, brilliant debut."
And Carmen Maria Machado raves of Anjali Sachdeva's (such-deva) exhilarating collection, All the Names They Used for God; "completing one [story] is like having lived an entire life, and then being born, breathless, into another."
All are available this spring from Random House, wherever books are sold.
---
Short story collections make excellent entry points into unfamiliar genres, they're a great way to discover and fall in love with the works of under-the-radar authors, and they come in handy as quick escapes from the office.
Maybe you enjoy massive science fiction and fantasy anthologies or contemporary fiction collections featuring some of the best short stories by your favorite author. Or perhaps you're partial to bite-sized tales of terror read in between freezer sessions.
Whatever you favorite format, theme, or genre of collection, let us know in the form: what's the best short story collection you've ever read? We'll keep the voting open for the next week, and then we'll tally the votes and report back!
Let's do this.
Oops! We could not locate your form.