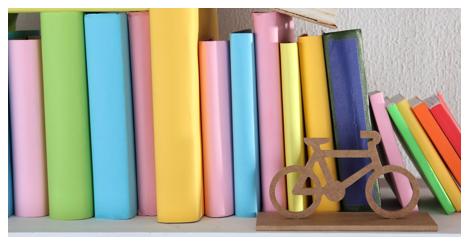 While we at the Riot take some time off to rest and catch up on our reading, we're re-running some of our favorite posts from the last several months. Enjoy our highlight reel, and we'll be back with new stuff on Monday, July 11th.
This post originally ran Feb. 29, 2016.
---
It's hard to put a number down for what average sales for a book are, since a lot of factors come into play: whether the book is by a new author, one who is seasoned, whether it's of current interest, where it's placed in the bookstores, and so forth. I've read average sales ranging from 500 copies to 10,000.
So what do best selling books look like? Imagine a book selling tens of thousands or even hundreds of thousands of copies.
Thanks to the magic of Wikipedia, there's a nice breakdown of books throughout time and their recorded/reported sales numbers. This accounts for books across all countries, ages, and genres. Being my interest is in young adult novels, I thought it'd be interesting to break out the numbers for those books.
A few caveats: since "young adult" as a category of fiction didn't come into popular use and understanding until the 1960s, I've included a title or two that people regularly argue about regarding categorization. In other words, Catcher in the Rye might be an adult book by tradition, but because many believe it would be published today as YA, I'm including it as such. Likewise, I've indicated with a * titles that hug the line between what we recognize today as middle grade (books for readers between about 8 to 12) and what we consider to be YA. This adds some complexity later on to the numeric breakdowns, as many believe series like J. K. Rowling's Harry Potter start out as classically middle grade and progress through to classically young adult in writing, theme, and audience. Finally, I've limited to novels as we understand them in the West. A few Japanese "light novels" are among the best selling books of all time, but because audience on those can be tricky, I've selected to not include them. It's also worth mentioning these numbers may be a little dated, but they're so huge that it's hard not to see them as being damn near accurate, even if they're a year or two or three old.
Be prepared to be blown away by these numbers. I can't wrap my head around many of them, and I also think there's a lot of interesting food for thought here with regards to gender, authorship, and genre — so many fantasy and science fiction books in YA selling like wild.
Young Adult Best Sellers: Single Titles
First, a look at the individual best selling YA titles and their sales numbers.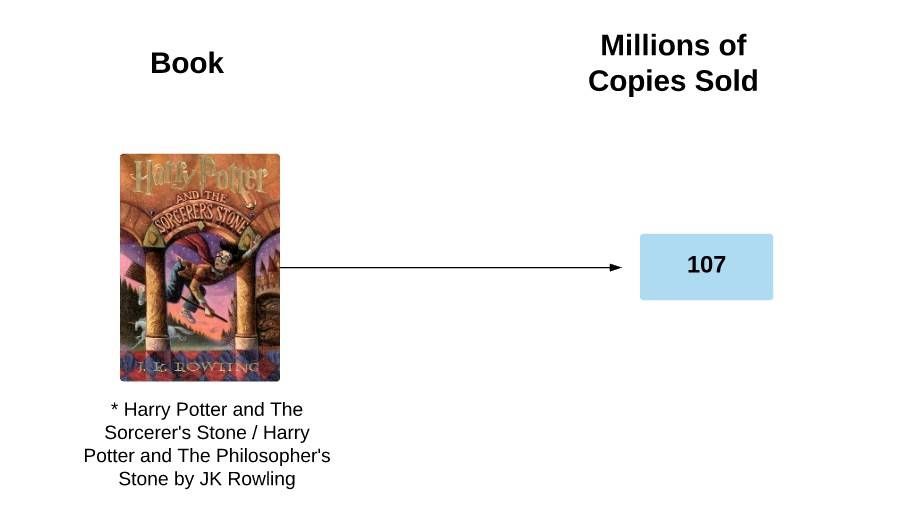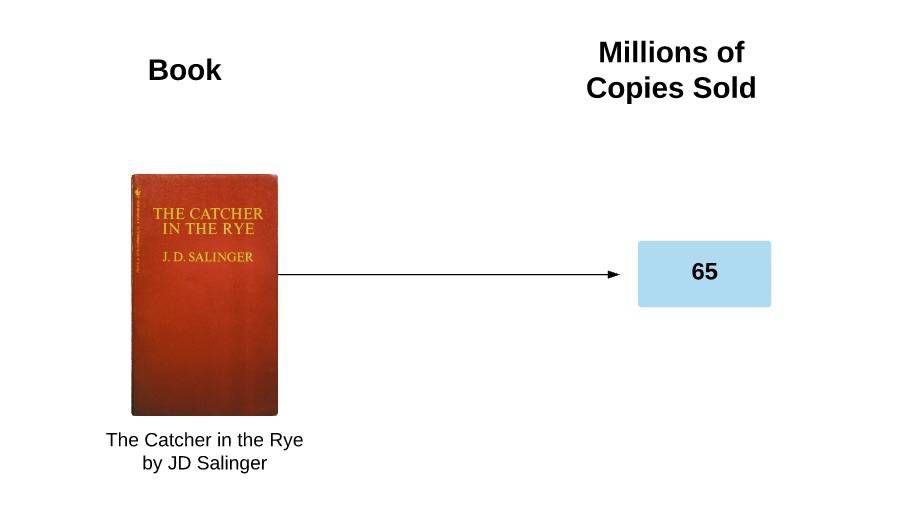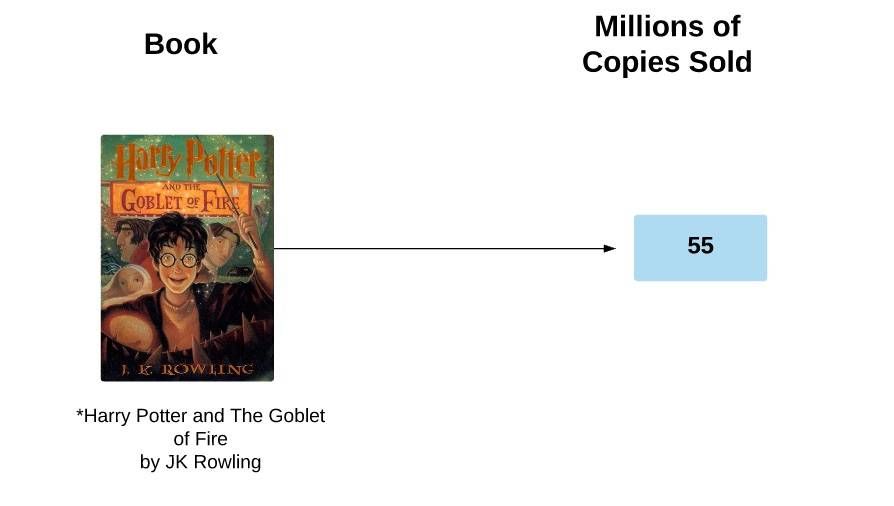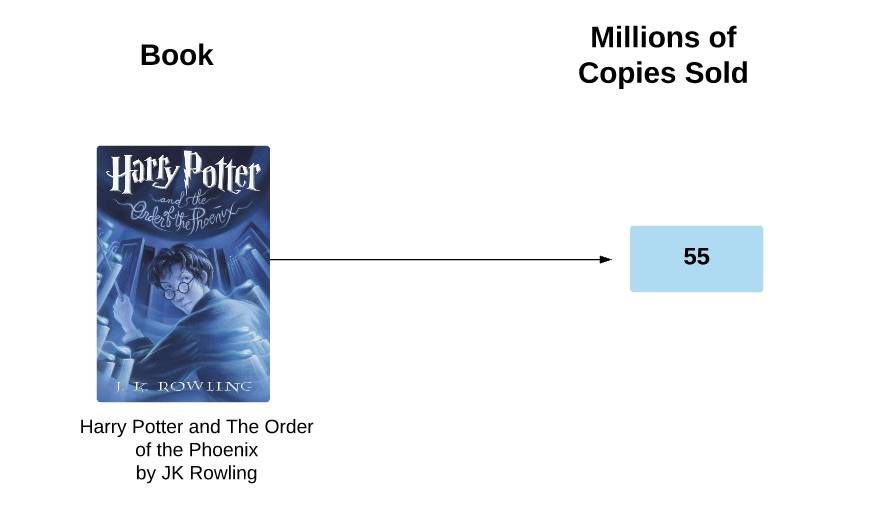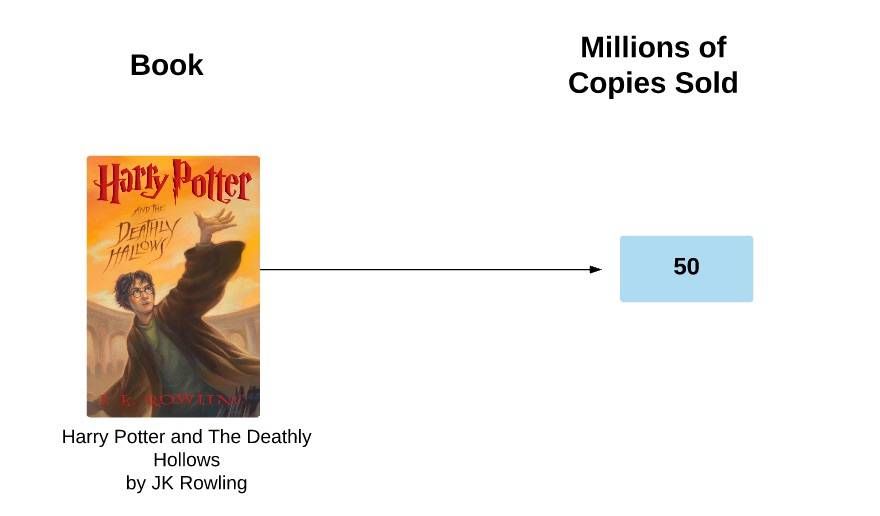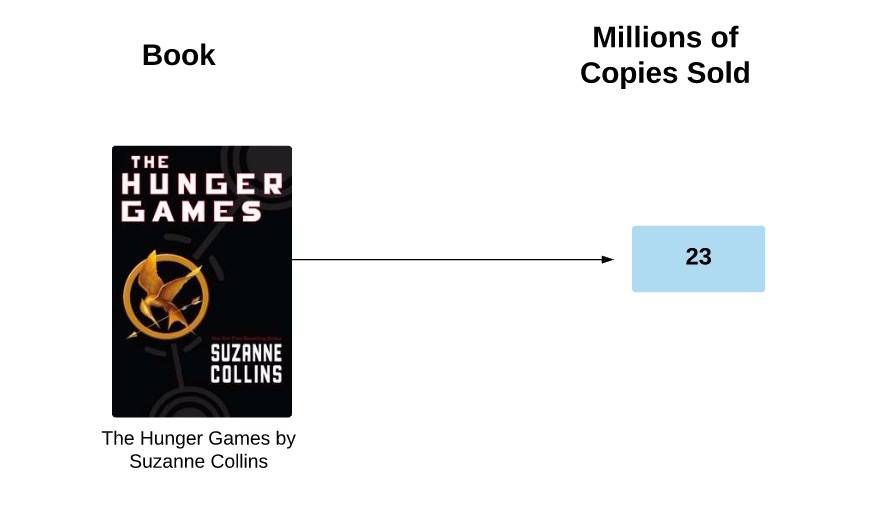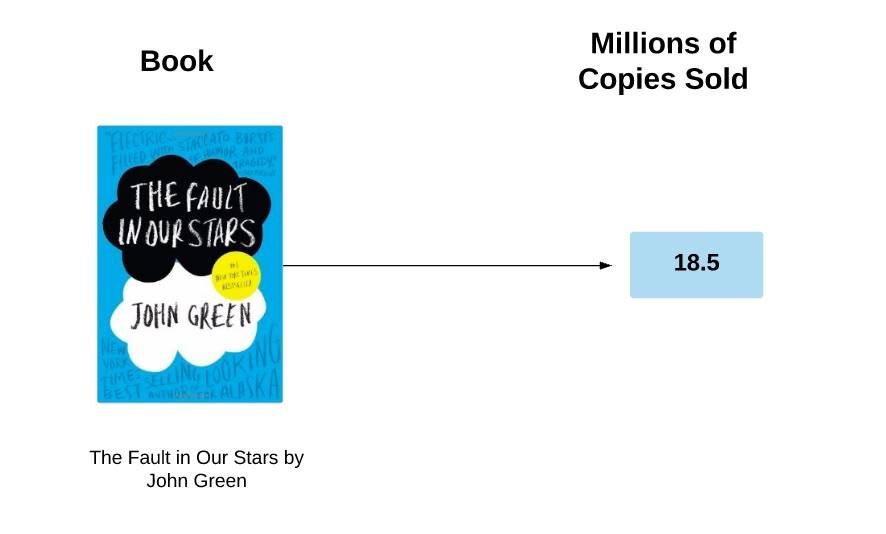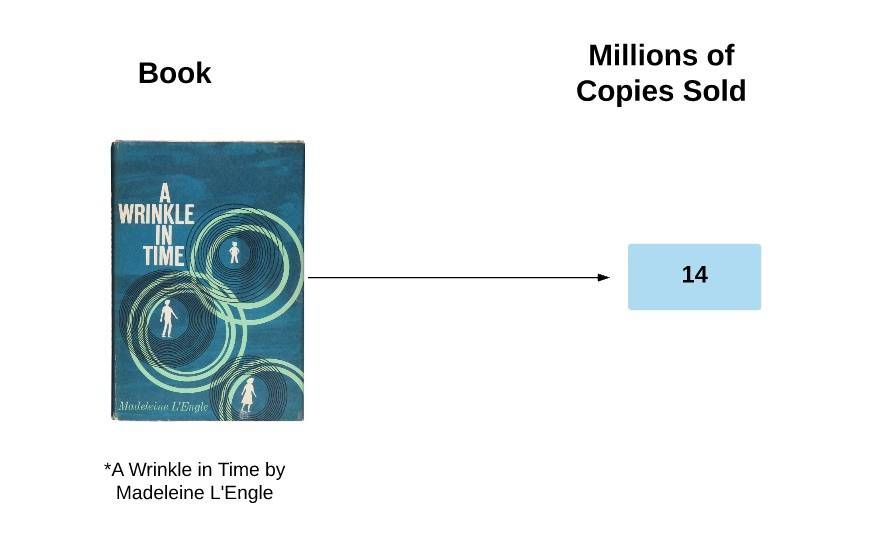 Now for some observations about these 15 titles. First and most noticeably: 13 of the 15 best selling YA titles of all time were written by women. Have I talked about YA being built on the backs of women before? Here is proof.
But this is where it gets really interesting. Of the women on this list, we have JK Rowling, LM Montgomery, and SE Hinton. They've all used initials in their names. While Montgomery's (debatably) YA book is female-driven, the books by Rowling and Hinton on this list are not. Their use of a pseudonym to appear of a different gender is interesting and not at all surprising.
The ranking of Potter titles by sales isn't entirely surprising, with the first book raking in the highest sales and the final book ranking lowest. But what is interesting in terms of individual books in a series appearing on this list is that Collins's trilogy only has one book — the first — selling over 10 million copies. This isn't meant to say Collins (or Lowry or Montgomery or L'Engle) didn't write great books in the rest of their series; instead, it shows just how powerful the sales were for each and every Potter title.
Ever heard of Adrian Mole? Me either, but this series sold like wild in the UK in the 1980s and it was even made into a BBC radio production. Check out the history behind this one.
Finally, it's interesting to see the huge sales difference between Anne of Green Gables at 50 million and The Hunger Games at 23 million. That difference is remarkable, too, when you think about the 107 million copies sold of Rowling's Harry Potter and The Sorcerer's/Philosopher's Stone. Thinking about this in raw numbers makes what sounds impressively huge in terms of a global phenomenon look that way, too.
Young Adult Best Sellers: Series
Now on to looking at the best selling YA series books. These numbers account for the books comprising an entire series, meaning that sales for trilogies are compared to sales for books with ten or more titles. Like mentioned earlier, I've tried to stick to purely YA titles, though those books which straddle the middle grade/YA line have been marked with a *.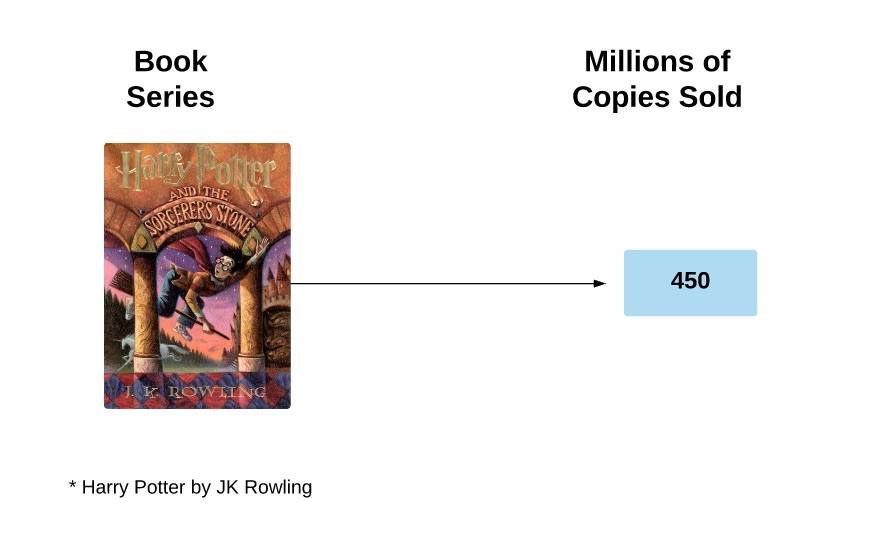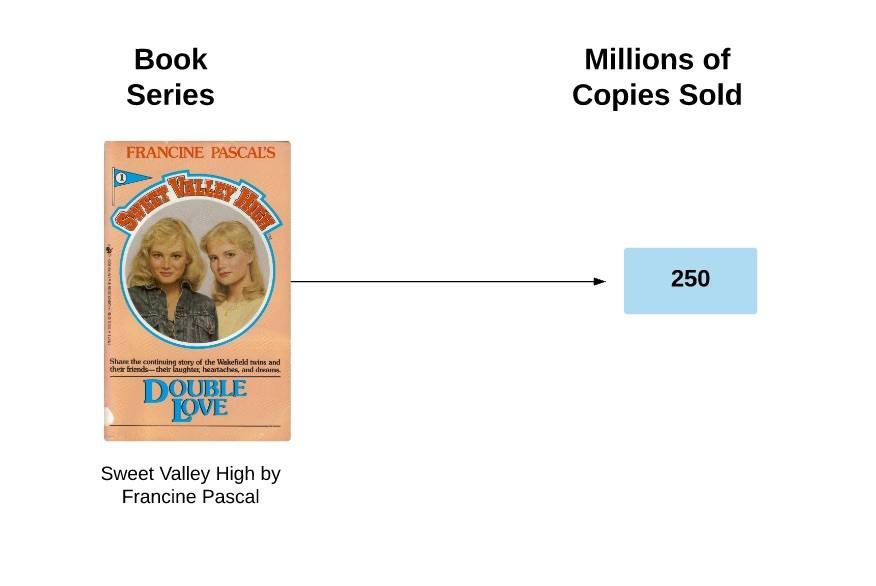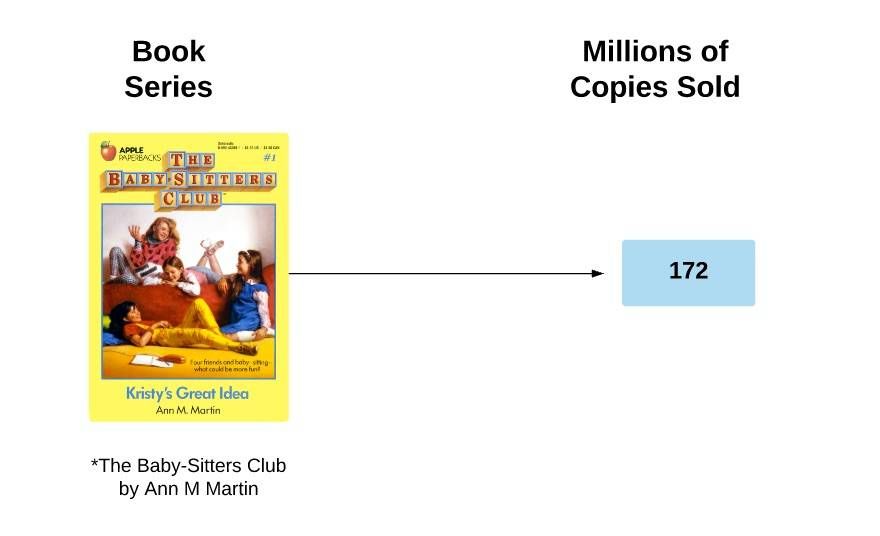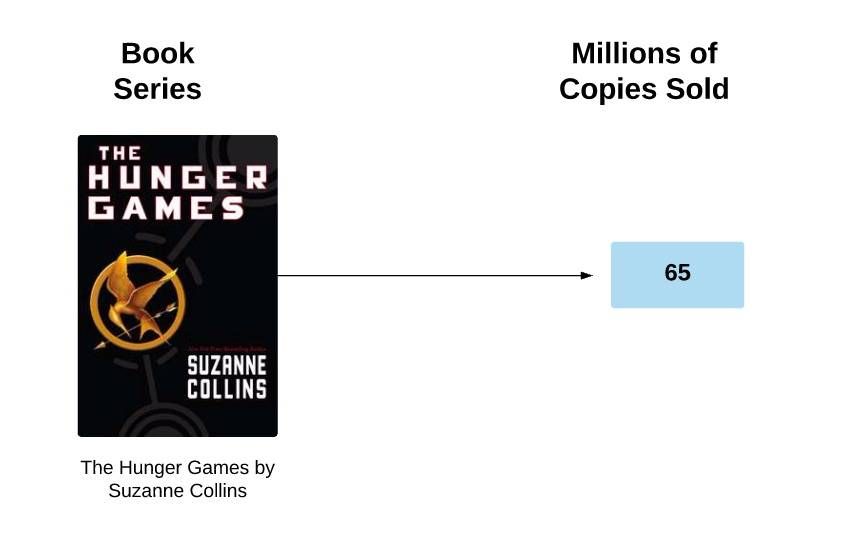 * For some reason, Wikipedia's numbers for The Hunger Games notes that those are US-only sales. The numbers are higher globally.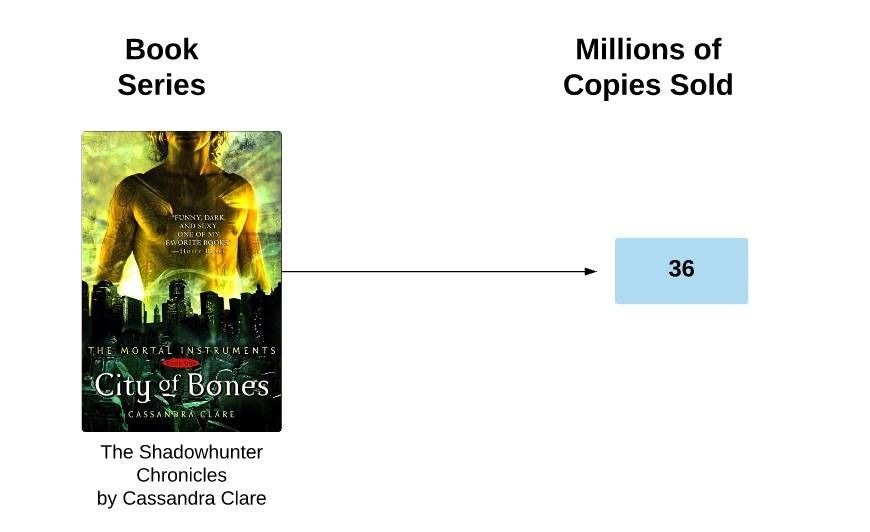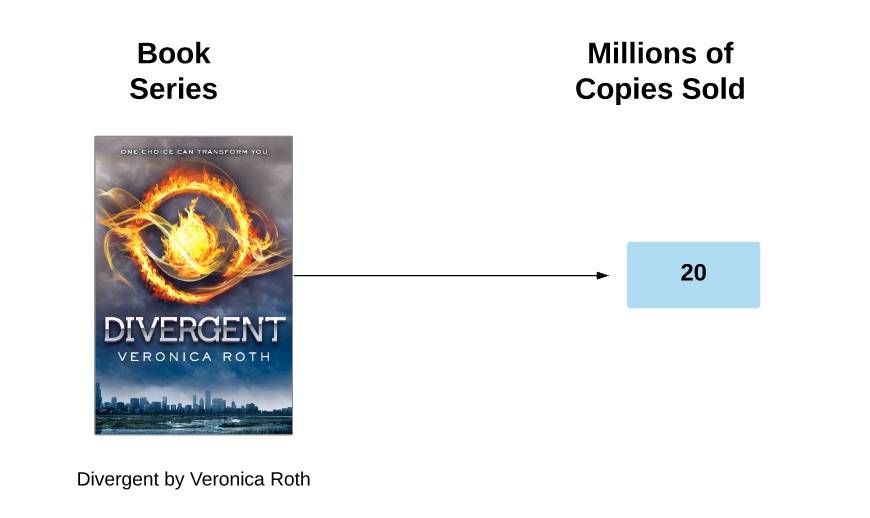 What immediately caught my attention wasn't so much gender of authors — there are five men and seven women represented — but rather, three of the top selling series in YA are female-driven. The numbers for Sweet Valley High, The Baby-Sitters Club, and Twilight are incredible. Likewise, the sales for Twilight, which has only been around for ten years, nearly match the sales for the two classic, long-running, female-driven series BSC and SVH.
It's not a surprise at all that Harry Potter is the number one best selling young adult (noted middle grade, too) series. But what's neat is looking at the other long-running series books that have been huge sellers, too. Artemis Fowl, Redwall, The Inheritance Cycle, and His Dark Materials have been perennially popular, and all are genre fiction fans young and old enjoy. In ten years, it will be interesting to see how these numbers stack up, as those who grew up with these series pass them down to their own children.
Then there's Fear Street. This long-running series was rebooted in 2014, and it's not really a surprise why. Aside from the obvious nostalgia factor, there's the straight-up sales side. Goosebumps is also a major seller, but it wasn't included in this round-up since that series is definitely for the middle grade, rather than young adult, readership.
I'd be curious what the world-wide sales for Collins's series are, but even looking at the US numbers alone, there's a marked difference between her sales and the next bestselling series from Clare: 65 million to 36 million. Comprehending 1 million sales is challenging; imagine comprehending a sales difference of over 20 million. Whatever way you slice it, the sales of both and the sales difference is massive.
And finally, a moment to appreciate that Harry Potter has sold more copies than the combined populations of the United States, Canada, Australia, and the UK.
Let me repeat that.
Harry Potter has sold more copies than the combined populations of the United States, Canada, Australia, and the UK.
Good on you, Jo.