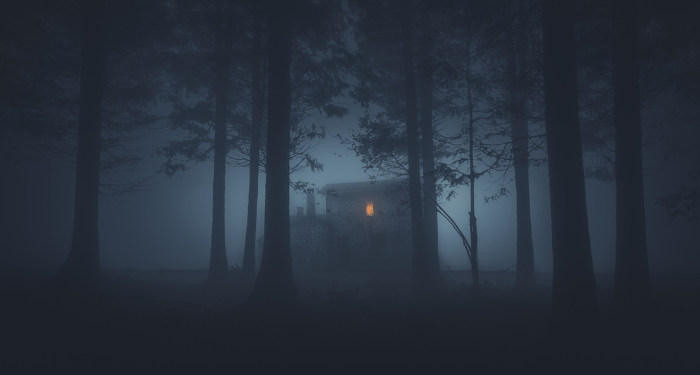 Horror
All Kinds of Scary: 11 of the Best Horror Short Story Collections
This content contains affiliate links. When you buy through these links, we may earn an affiliate commission.
Recently, I had one of the most fitting reading experiences of my life. I was sitting on my bed, reading How To Sell a Haunted House by Grady Hendrix, which is about scary dolls and puppets. And right in the middle of a tense scene, my Baby Yoda doll fell from my bookshelf (thank you, cats) and landed on my ankle. To say I screamed would be an understatement. I also launched myself several inches straight up off the bed. I was so startled! And then I laughed a lot. What an absolutely perfect time for that to happen. This is all to say: Hello, my name is Liberty, and I like books that scare me. It is fun to read books that scare us, because it's a controlled burn. We have control over the situation. That's why I've made this list of 11 of the Best Horror Short Story Collections.
This list is comprised of mostly recent collections. You don't need me to recommend Shirley Jackson or Stephen King to you. That's like trying to find out about different flavors of ice cream and being pitched vanilla and chocolate — they're good, but you already know about them. These are some of the most wonderful, unusual, and frightening collections I have read in recent years. And with collections of stories, it's fun, because you get all kinds of different flavors of scary in one book. So please sit back, secure your tray tables and Baby Yoda dolls, and enjoy this list. I'll meet you at the bottom to recommend more lists of scary books to check out.
---
If you enjoy being scared out of your socks by books, you should also check out 20 Must-Read Horror Books You've Never Heard Of, We Scare You To Read This: Exciting 2022 Horror Books, and be sure to sign up for our horror newsletter The Fright Stuff!