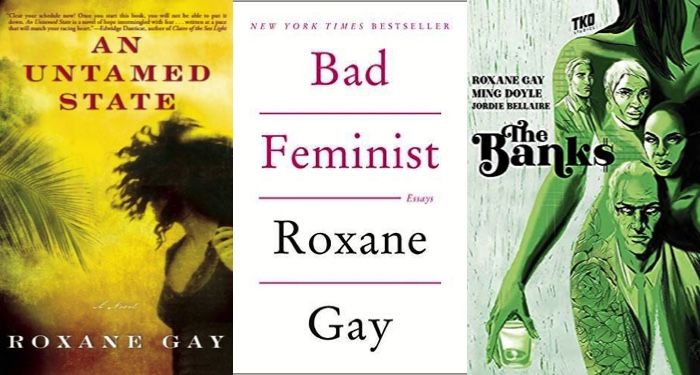 This content contains affiliate links. When you buy through these links, we may earn an affiliate commission.
Roxane Gay is an award-winning and prolific writer who does not let genre bind her. Her work ranges from nonfiction essays to comics and graphic novels to fiction. This does not even touch on her newsletter writing, opinion pieces for The New York Times, and work on television and film projects. Plus, Gay has won multiple awards like the Eisner Award and Guggenheim Fellowship. Since her writing is vast, it's hard to know where to start with Roxane Gay books and other writing. Here's your guide.
Best Nonfiction Roxane Gay Books
What Gay is most well known for is her essay writing. She has a sharp insight that cuts through much of the drivel. Unafraid to tackle difficult topics such as racism, sexism, and class, she is constantly monitoring the culture to provide commentary from an often disregarded perspective. Her essay collections are proving to stand the test of time and are just as relevant today as when they were published.
Best Fiction Roxane Gay Books
Roxane Gay's short stories are next in her great work. They can be found in multiple anthologies including The Best American Short Stories, Best Sex Writing, and multiple literary magazines such as Virginia Quarterly Review and Tin House. The full length novel mentioned below was inspired by a short story she had written previously.
Comics and Graphic Novels by Roxane Gay
The last category, but certainly not the least of her work, is her writing for graphic novels and comic book series — award winning writing, I might add.
---
Still not completely sold on Roxane Gay's writing? Check out some of her quotes to get a taste of her writing style.
Already a stan and looking for more? Here are 50 must read books recommended by Roxane Gay.