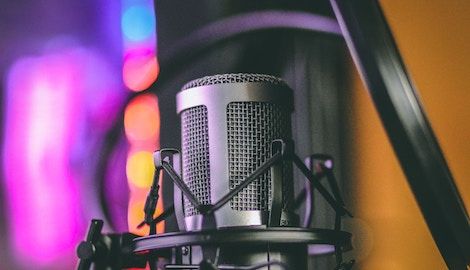 It's officially Cuffing Season, or pre-season according to the Save the Date Show. As the weather gets cold, you might be tempted to find yourself a significant other to keep you warm, but consider this alternative: romance podcasts. After all, what's hotter than podcasts? Answer: romance podcasts. Here are fifteen romance podcasts that are publishing quality content to keep you warm all Cuffing Season long.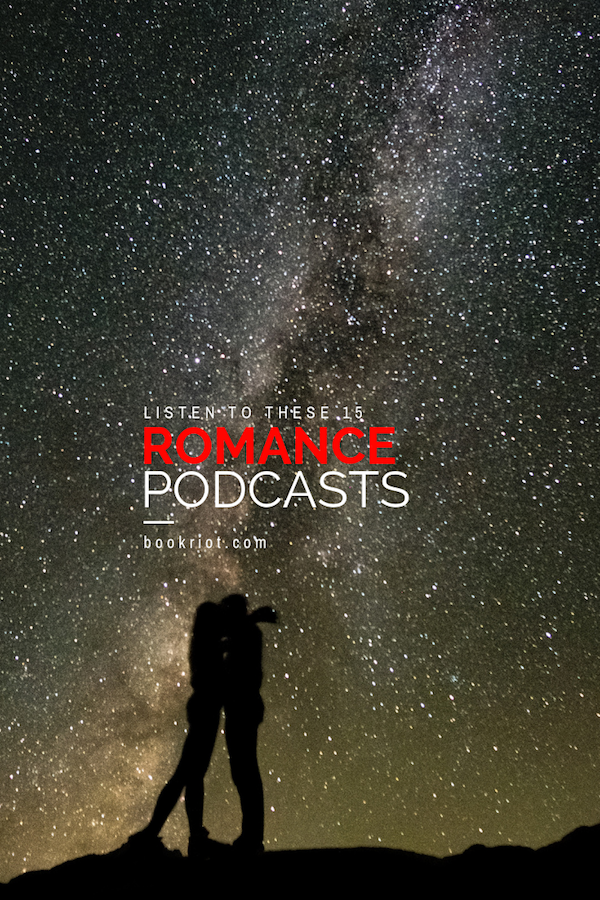 1. Read Me Romance
Hosted by New York Times Bestselling Authors Alexa Riley and Tessa Bailey, Read Me Romance is a weekly podcast that brings you a new, original audiobook novella from one of your favorite romance authors. The first section of the audiobook is published on Monday and the podcast continues to publish throughout the week with the conclusion releasing on Friday. Check out their upcoming novellas to see what they have planned through the rest of the year.
2. Authorized: Love And Romance
This podcast just finished its second season at the beginning of October, which means if you haven't started on it yet, you have plenty of content to get you through the winter months. Hosted by CBS Sunday Morning contributor, Faith Salie, Authorized: Love and Romance talks to top authors on writing, sex and romance. Past guests include Sophie Kinsella, Nalini Singh, Kami Garcia, and Curtis Sittenfeld.
3. Whoa!Mance
Whoa!Mance: Romance, Feminism and Muff Diving is a podcast that is exactly what it sounds like it is. Every Wednesday, hosts Morgan and Isabeau every Wednesday as they unearth the weirdest bits, and the sexiest parts of a new romance novel. They also chat about their lives, feminism, and, of course, wine.
4. Not Your Mom's Romance Book Club
In this hilariously awkward romance podcast, Ellen and her mom sit down to chat about steamy romance novels together. Not Your Mom's Romance Book Club describes itself as "fun, swoony, and awkward," which is wholly accurate.
5. Smart Podcast, Trashy Books
Join self-proclaimed "smart bitch" Sarah on Smart Podcast, Trashy Books as she chats with authors, readers, reviewers, bloggers, publishing professionals, editors, and librarians, or combinations thereof about romance fiction. Some recent topics include: damaging conventions in romance, royals both real and fictional, paranormal romance, and OTPs.
6. All The Kissing
All The Kissing is a romance podcast all about romance fiction from a writer's perspective. The hosts are romance writers at varying points in their publishing career, and they cover a wide range of topics, such as research, character development, attending conferences, Instagram for authors, and so on.
7. Top to BOTM
The cleverly named Top to BOTM is a podcast that celebrates all things M/M romance. The podcast comes out twice a month; at the beginning (or "top") of the month, hosts Markie and Jessica release an episode discussing any and all new releases that include M/M romance (so video games, comics, novels, and so on) and they announce their BOTM (Book of the Month). At the end of the month, the two M/M romance enthusiasts release a second episode in which they discuss the romance novel of the month.
8. Heaving Bosoms
Best friends and romance aficionados Erin and Melody bring you Heaving Bosoms, a podcast where they have a very serious and mature adult discussion about a new romance novel every week. That was sarcasm, by the way. There's a lot of giggling and making fun of themselves. Fun is had by all.
9. Journeys of Romance
Journeys of Romance is another podcast that's great for romance writers and aspiring romance writers. The host is USA Today bestselling historical romance author Jess Michaels, and she talks to other authors about their journeys to writing and publishing romance. Recent guests include Jenn LeBlanc and Carrie Ann Ryan.
10. The Lonely Hearts Comic Romance Podcast
For fans of comics and comic books, The Lonely Hearts Comic Romance Podcast features four guys (Siskoid, Furn, Marty, and Bass) sitting around and chatting about everything romance in comics. That includes romance comics and romances IN comics, but they also have a Romance Comics Theater segment in every episode where they act out a scene from a comic.
11. Too Stupid to Live
On Too Stupid to Live, comedy writer/actor Becky Feldman along with a hilarious guest review romance novels that are $5 or less. Listen in as these funny people review cheap romance novels, read steamy excerpts, and overanalyze these literary masterpieces.
12. The Wicked Wallflowers Club
The Wicked Wallflowers Club is a podcast hosted by two romance writers, Jenny Nordback and Sarah Hawley. In this show, the hosts interview romance authors and take a deep dive into new releases. Of additional note is the feminist take Nordback and Hawley have on romance novels, as they celebrate the sex positivity and empowerment of the genre.
13. The Lesbian Romantic
If you love a good story podcast and you love lesbian romance fiction, try The Lesbian Romantic. This podcast, created by host Sigrid in Belgium, is a lesbian audio fiction podcast that's like listening to an audiobook, but more immersive. New chapters are released every Tuesday.
14. Jules & James
For more immersive storytelling, try Jules & James, a narrative podcast whose story is told through phone calls. Jules is a British writer and director who's currently making a film in London. James is an American who's given-up his 9-to-5 life in the States to become a painter living in Paris. Through a misdialed phone number, these two young artists connect and decide to continue a conversation that started by chance. During weekly calls, Jules and James talk about their lives, their dreams for the future, the world around them and everything else that the comfort of speaking to a stranger allows you to reveal.
15. When in Romance
Lastly, I have to give a shout out to Book Riot's very own When in Romance podcast. Hosted by Jess and Trisha, When in Romance is a bi-weekly show dedicated to romance novel news, gushing, and book recommendations. Since you're already here and you love Book Riot and Romance, you might already listen to this one. But if you don't, you should!
Need even more book-related podcasts? Check out this list. And what about more romance content to keep you warm through these winter months? We've got you covered there too.